When it comes to the environmental footprint of livestock production and the consumption of livestock-derived foods—milk, meat and eggs—Jimmy Smith, director general of the International Livestock Research Institute (ILRI) believes that "where one stands is a function of where one sits".
Dr Smith, a plenary speaker at this year's TropAg conference in Brisbane (31 October–2 November), sits in Africa and other developing regions, giving him strong views about common misconceptions about small-scale livestock systems
"A good example  is the widely accepted notion that a great deal of water (some 15,000 litres) is needed to produce a kilogram of beef," Dr Smith said.
"But most of the livestock in developing countries as well as Australia are raised on rangelands, where virtually all of the water used by livestock comes in the form of rainfall or unpotable stream run-offs rather than potable freshwater.
"The figure of 15,000 litres that is so often taken as 'real' is one that adds up the large amounts of water needed to grow feed for livestock raised in the intensive livestock production systems of rich countries.
"These industrial systems differ vastly from the smallholder and extensive livestock production systems ubiquitous in poor countries."
At the same time, Dr Smith said the world's growing population was estimated to need 60 per cent more food by 2050 than is produced today.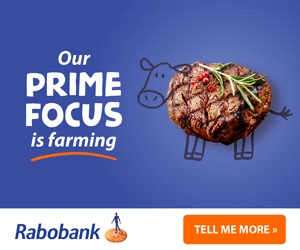 "Producing all that food on a landmass that some say is already meeting its ecological limits with a farming-as-usual approach is not an option," he said.
"We are going to have to apply tremendous amounts of new science to increase our food production without using new lands or using up many more natural resources."
"Making livestock production systems and the foods they produce—which nourish as well as feed us—more productive will be a big part of those solutions."
"To feed and nourish the whole world, we will need to significantly increase the productivity of small-scale livestock systems, because these are systems feeding much of the world and will make smallholder farmers more competitive in the marketplace."
"And of course we urgently need greater equity as well as growth.
"The hundreds of millions of women in the developing world who play critical roles in livestock production, marketing and consumption should benefit as much as men from the sector's growth opportunities."
"And just as important is the need to reduce the environmental footprint of today's livestock systems, not only in terms of their greenhouse gas emissions but also of their potential harms to land, biodiversity and other natural resources."
Smith welcomed the chance at TropAg to engage people with different points of view about how to tackle the challenges to food and nutritional security without crossing "planetary boundaries".
"TropAg will help us connect science from around the world to build the understanding and new alliances needed to deliver the significant solutions to tackle these challenges."
Smith says such collaboration is essential to building livestock systems that are more sustainable—in social and economic as well as environmental terms.
"We have a great deal of diversity to bridge.
"As in the political world right now, there is much polarisation in agricultural discussions," he said.
"Food and agricultural conversations have become heated, with vegans and vegetarians, animal rights and environmental activists, lined up against livestock keepers, producers and meat eaters.
"But what we don't need when facing such big challenges as the future of food security is aggressive argumentation, privileged positions and oversimplified narratives unsupported by evidence."
"While many of those in richer countries have valid concerns about unsustainable practices in industrial livestock systems, those in poorer countries naturally view livestock as a potent way to improve their household and national incomes and nutrition while coping with a changing climate.
"I've found that when we sit down and talk to each other, respectful of where each of us is coming from, we find a lot of common ground.
"Most of us want the same thing—healthy nutritious diets that are sustainable and equitable.
"We just need to recognize that there are diverse ways of achieving that, and that livestock research for development has much to offer to get us there."
The TropAg conference will be held from Monday 31 October until Wednesday 2 November 2022 at the Brisbane Convention and Exhibition Centre.
The conference is hosted by The University of Queensland in partnership with the Queensland Government via the Department of Agriculture and Fisheries.
Source: TropAg is backed by generous sponsors including the Australian Centre for International Agricultural Research, Grains Research and Development Corporation, Illumina, Hort Innovation, Queensland University of Technology, AgriFutures, MineARC Systems, Australian Plant Phenomics Facility and many other organisations supporting as symposium sponsors, scholarship sponsors, exhibitors and media partners. View the full list of sponsors on the TropAg website.