WESTERN Australian entrepreneur Twiggy Forrest recently fired a salvo at eastern states red meat processor JBS – and indeed, the broader meat processing industry – over their pre-slaughter animal welfare performance and standards.
In full page newspaper advertisements appearing in metropolitan daily newspapers across Australia last month, Mr Forrest mounted what he called a 'public challenge' to JBS's customers over the company's animal welfare performance.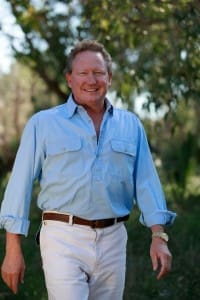 He used a term not previously heard in the red meat industry – 'No pain, No fear' – to describe an advanced pre-slaughter process developed at his WA beef processing facility, Harvey Beef.
"The ideal of No Pain No Fear can be confronting to many in the beef industry," the company said in last month's advertisements. "It can feel like an impossible challenge to overcome, or a phrase which should be kept out of sight, and out of mind. But profits cannot take priority over the pain and suffering of an animal."
Mr Forrest claimed that within his own processing business, Harvey Beef, there was 'no compromise'.
"We don't believe that any animal should be made to suffer, and we don't want to hide from the issues around the ethical treatment of the animals in our care," he said earlier.
"I'm very proud to say at Harvey Beef we have introduced the 'No Pain No Fear' framework for the last moments before processing – which, if not managed ethically, can be a stressful time for livestock."
The company said its definition of 'No Pain, No Fear' was an unwavering commitment to eliminating pain and fear from the last stages of an animal's life.
"For us it's not just a license to operate, it's genuinely what drives us. We are coming up with new terminology, because some of things we are striving to achieve don't currently exist. Our end-to-end supply chain and commitment to always do more in regards to No Pain No Fear and Environmental Sustainability means our customers don't have to compromise their values when they choose a Harvest Road product," the company said in a statement.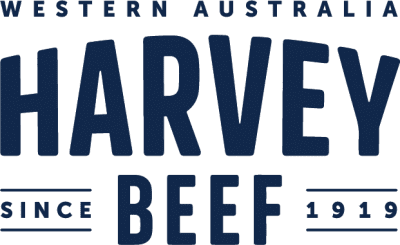 "We are committed to continuous improvement of animals' physical and mental wellbeing and are determined to achieve the highest level of animal welfare in the world. Harvest Road's No Pain No Fear vision inspires us to go above and beyond existing animal welfare standards to eliminate pain and fear for animals."
In response to reader requests, Beef Central asked Harvey Beef and parent company, Harvest Road for some clarification and explanation about what was involved in the 'No-pain, No fear' pre-slaughter process. The company has now shared some details. It's up to readers to decide whether the procedure is significantly different from routine pre-slaughter animal handling practised widely across the industry.
Sensory enrichment program
Harvey Beef describes what it calls a 'Sensory enrichment program', developed to cover the animal's final 50 metres of life at the abattoir.
The 'sensory enrichment' process encompasses sound, sight, smell and feel, as described here:
Sound: The use of acoustic wall material to reduce noise stress; elimination of loud noises in the vicinity of the race; and the use of shock-absorbed low-noise swing gates
Sight: Improved visibility for the animal is provided by continuous illumination; and testing for the positive impact of visual aids
Smell: Barriers are provided to eliminate odour from the processing floor; the scent of lucerne hay is provided by vents
Feel: Electric cattle prods (jiggers) are replaced with an 'airbuzz massager'; flooring is standardised for familiar feel under foot.
Animal handling considerations under the framework include the use of "skilled stock persons passionately committed to low-stress, and stock handling principles based on natural herd animal behaviour."
Harvey Beef said its research concepts and ideas behind the program have been developed using behavioural observations, stress hormone measurements and physiological measures.
The company says it will release a research paper on the topic later in 2021.
"The Harvest Road culture prioritises the wellbeing of animals and ensures our behaviours are always in the best interest of animals," the company said.
"We go beyond the Five Freedoms to provide animals the highest level of physical and mental welfare possible across the five domains of nutrition, environment, health, behaviour and mental state."
"Our people are empowered with the knowledge, skills, equipment, and leadership to safely care for animals," the company said. "We are passionately committed to continuous improvement through generating ideas and science backed innovation to set global best practice animal welfare standards."
The company said it aimed to take a leadership role in driving positive change on animal welfare through education and engagement with industry, consumers, governments and other stakeholders around the world.