IT is an eventuality that will hopefully not materialise, but were foot-and-mouth disease (FMD) to make its way from nearby Indonesia to Australia, a direct result under current rules would be the likely immediate imposition of a national livestock standstill.
What would that entail?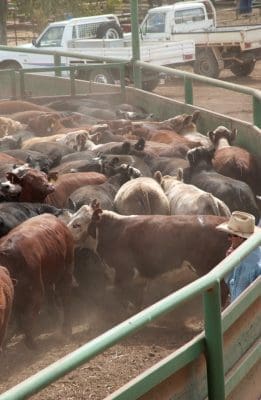 The answer is laid out in Australia's AUSVETPLAN, a nationally agreed plan developed in non-outbreak times by federal, state and territory government and industry representatives to ensure a quick and effective response in the event of an emergency animal disease incursion.
Veterinarian Dr Peter Dagg from Animal Health Australia is the head of program of AUSVETPLAN, and has provided the following information on what a national livestock standstill would involve, should FMD be detected in Australia.
It is important to note that FMD is currently the only exotic disease that would trigger a national livestock standstill under the current AUSVETPLAN.
"The reason for that is FMD is highly, highly contagious, and so the best way to stop the spread of it is by stopping the movement of animals," Dr Dagg said.
If Australia were to have an incursion of FMD, a national livestock standstill will be imposed in most cases, meaning movement controls on all species susceptible to FMD will apply. This includes pigs, cattle, sheep, goats, deer, camelids (alpaca, llama, camels), bison and buffalo.
The group with the authority to put a national livestock standstill in place under the AUSVETPLAN is the National Management Group and the decision would be based on advice from the Consultative Committee on Emergency Animal Diseases. These groups are the national government-industry committees which are convened during emergency animal disease outbreaks to ensure rapid decisions are made for effective responses.
A standstill would be implemented through legal orders issued by each state and territory government, and the actions required to implement the standstill would be undertaken by state and territory authorities as per their respective legislation.
The standstill is designed to restrict the spread of the disease and allow authorities time to conduct surveillance activities and trace the movement of affected livestock.
72 hour minimum duration
The standstill would be in place for at least 72 hours under the currently agreed rules.
When a standstill is called, it is not possible to move any animals that are susceptible to FMD off a property, or receive any of these animals onto a property, unless the animals were in already on the road when the standstill was called, or a movement permit has been issued by the relevant state/territory authorities.
In the event of a standstill, state/territory authorities would advise livestock transporters how to manage animals that are on the road when the standstill is issued.
Options may include completing their journey, returning to the property of origin, or off-loading them at a designated site.
Penalties for breaches
Penalties for breaching movement restrictions are in place in each state and territory and can include fines and imprisonment.
When the standstill order of a jurisdiction is revoked, other emergency orders may be declared to manage the risk of spread of FMD until the outbreak is confirmed to be eradicated.
Dr Dagg said the preference for dealing with livestock in transit at the time of a standstill would usually be to let them complete their journey, recognising that the logistics of trying to offload animals or return them back to the property of origin may be very difficult, especially for loads with stock from multiple properties.
The duration of a standstill would ultimately depend on the nature of the outbreak, he said.
"Minimum 72 hours, and it could be extended if the outbreak is quite large and it is taking longer to trace all the animals," he said.
"It wouldn't necessarily be shorter, but 72 hours is probably about what they will need."
In most cases a reported outbreak of FMD would trigger a national standstill. Beef Central was told in response to questions that in some circumstances the National Management Group may decide that a national standstill is not required, but that this would be the exception, with a national response likely to occur.
Lumpy Skin Disease emergency response procedures currently under review
While FMD is attracting a lot of attention, the detection of Lumpy Skin Disease in Indonesia earlier this year also poses a similarly grave threat to Australia's livestock sector and broader economy.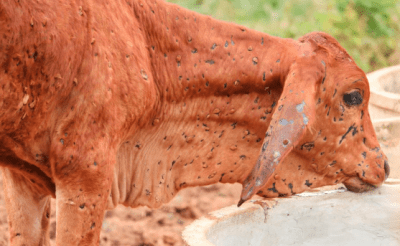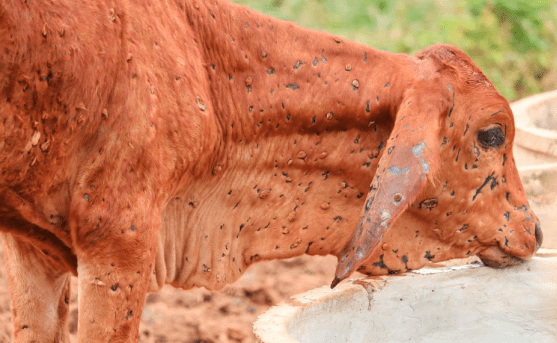 Where FMD is spread through close contact of animals, LSD is spread by airborne vectors such as biting insects, which adds an even greater layer of complexity and difficulty to control measures during an outbreak.
Dr Dagg said industries and governments are currently conducting a major revision of the AUSVETPLAN response strategy for LSD, following its detection in Indonesia earlier this year.
Industries involved in this review include Cattle Council of Australia (with representatives from across Australia, including NT), Dairy Australia, Australian Meat Industry Council and LiveCorp, and there are other experts involved (including arbovirus experts).
The review is nearing completion, with hopes of a final version being and published and available in the next couple of months.
Useful information on LSD is available on the Animal Health Australia website https://animalhealthaustralia.com.au/lumpy-skin-disease/, and the Department of Agriculture, Water and the Environment website www.awe.gov.au/biosecurity-trade/pests-diseases-weeds/animal/lumpy-skin-disease.