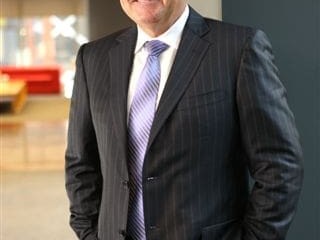 Major rural lender Westpac has extended its existing Disaster Relief Package created during last summer's flood events to include business customers currently impacted by the ban on live cattle exports to Indonesia.
A statement released yesterday said Westpac had a number of business customers financially impacted by the recent ban on live cattle exports and they would now have access to facilities to help them manage their financial commitments during the current period of uncertainty.
Westpac chief executive, agribusiness, Graham Jennings, said the Bank supported sustainable animal industry practices as part of its commitment to what it called 'Sustainable Finance' which was all about managing the environmental, social and governance impacts of any one business.
"While we are treating this situation like any other business disruption that affects the cash flow of our customers, we also recognise that rural customers need additional support to manage the impact of these bans given the challenging nature of their business," Mr Jennings said.
"We have always provided special consideration to rural communities in difficult periods as part of our commitment to the bush and to the development of regional centres, and this is no different."
Customers experiencing difficulties would be reviewed on a case-by-case basis with Westpac's
State general managers in Queensland, Western Australia and the Northern Territory providing the autonomy to make decisions based on customer needs in their respective states, the statement said.
Westpac is making the following facilities available to business customers in Qld, WA and NT
being impacted by the current bans, effective immediately:
Affected businesses with existing loans can request loan restructuring without incurring the usual bank establishment fees.
Affected credit card customers may request an emergency credit limit increase.
Affected customers with Westpac personal loans can apply to refinance their loan at a discounted fixed interest rate.
Westpac will waive interest penalties for affected customers wishing to withdraw term deposits.
General insurance assessment and decisions will be fast tracked.
For further details about Westpac's Finance Relief Package clients can click here.