Vietnam plans to modernise cattle breeding
Vietnam plans to modernise its cattle breeding sector by expanding from smallholder-based production systems to 'industrial' farms, a recent international gathering was told. Vietnam News reported that the modernisation was designed to raise productivity, efficiency and competitive capacity. Vietnam's Agriculture ministry director general spoke as part of a program to promote Vietnam's livestock and aquaculture industries, as well promoting an international exhibition on livestock, dairy, meat-processing and aquaculture (ILDEX Viet Nam 2012) to be held in Ho Chi Minh City next March. Under the Vietnam Livestock Development Strategy, the livestock industry targets production of 6.7 million tonnes of meat and 1 million tons of milk, and would "focus on quality development, not just quantity." Under the plan, the industry also targets an increase in exports from 2015 onward. To achieve those targets, investment would be encouraged in building industrial farms, slaughterhouses and meat processing factories with advanced technology to improve disease-control capacity, ensure hygiene and food safety, and protect the environment. Preferential policies would be offered to encourage individuals and companies to develop livestock production and a shift to industrial farming, including financial support from the Government to build infrastructure and enable longer land-lease terms and lower fees.
New mobile phone App for Angus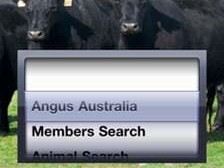 In what is an Australian first a for cattle breed society, Angus Australia has developed a mobile phone 'App' to assist members and others with information flow while they are on the move or just out in the paddock. Angus Australia has recognised that cattle producers are not always near their desktop or laptop and has developed this free application to cover these times, it said in a statement. "This handy tool enables users to access the extensive Angus database for an animal's Estimated Breeding Values, plus pedigree information from their Smartphone, while on-farm or en-route to an Angus sale," AA said. The App also provides quick access to Angus member searches, Angus cattle and semen sales and a handy link to the Angus Australia classic web site. Both Iphone and Android versions are ready for free downloading on the Iphone App store or in the Android marketplace. Visit the Angus Australia website for details.
US conference on protecting against pathogen litigation
Highlighting the depth of concern about food pathogens in the US beef industry, the US National Meat Association has scheduled a conference on 'Food- borne illness litigation' featuring a forum on advanced strategies for defending high-profile food contamination claims. Each year about one in six Americans (or 48 million people) gets sick, 128,000 are hospitalised, and 3000 die of foodborne diseases, pre-conference literature said. "With the FDA's passage of the Food Safety Modernisation Act, it is clear that food safety has been made a priority by the Government. Still, with many of the agents of food-borne illness largely unidentified, it seems that despite best efforts by the Government and the food industry, our food supply remains extremely vulnerable," the pre-event publicity said. The conference program suggested attendees "will walk away with proven strategies for managing and settling high-profile food-borne illness claims, tackling the underlying science behind the claims, and developing a crisis and recall management plan that will minimise corporate liability exposure."
UNE honours Arthur Rickards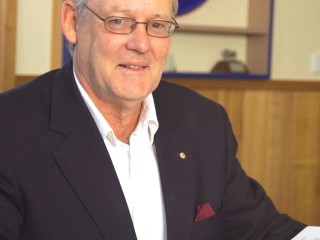 The University of New England has recognised the career achievements of Dr Arthur Rickards by awarding him the title of Distinguished Graduate Fellow during a graduation ceremony on Friday. In 46 years on campus, he worked assiduously to develop UNE's outreach to the broader community both in Australia and internationally. Over four decades from 1970 as foundation director of the Agricultural Business Research Institute (ABRI) Dr Rickards (pictured) developed the institute from a three-person group to a team of 180 people providing services to 80,000 farm businesses in 20 countries. The flagship of ABRI's operation is the Breedplan genetic evaluation system for beef cattle developed by UNE's Animal Genetics and Breeding Unit. Independent sources have estimated that Breedplan and associated beef improvement technologies have the potential to add $5 billion to the Australian economy, and the system is now used by more than 100 breed societies worldwide, including 20 in Australia. In 2001, Dr Rickards chaired the working group that established the International Livestock Resources and Information Centre – a $9 million Commonwealth Major National Research Facility. A legacy of the Centre has been more advanced Breedplan software and a system for the quality assurance of Australian beef cattle exported for breeding.

JBS to close select overseas plants
JBS will close some of its inactive overseas plants, the company announced last week. The businesses include Bertin Trading UK, Bertin Foods UK, Bertin Peru, Friboi Egypt, Arab Friboi, JBS Europe and Itaholb International. The company did not say whether the plant closures were due to recent measures to boost production and reduce costs, Terra Brasil reported. In August, JBS announced plans to increase production by 5pc in Brazil, by more effectively using its industrial capacities. The company also hoped to save A$198m by reducing costs.
Merger plans denied
In other JBS news last week, the company denied rumours it was pursuing a merger with other major Brazilian processors Marfrig and Minerva. The company issued a press release saying that it was not negotiating with national or international banks to fund a potential merger with the competing meat processors. JBS was responding to an anonymously-sourced news brief posted online over the weekend by Brazil's Veja news magazine that a deal was in the works between JBS and Brazilian banks to fund such a "mega-merger."

New packaging course focuses on MAP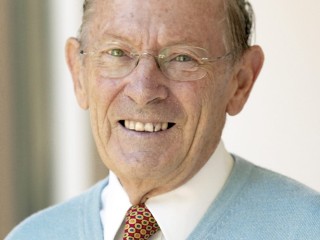 The Australian Institute of Packaging will launch a new half-day training course on Modified Atmosphere Packaging and Barrier Materials in Melbourne during November. The course, led by one of Australia's best known packaging experts, Professor Harry Lovell (pictured), will be held on November 24 at the Viewpoint Centre, St Kilda. Content will cover MAP and its application to fresh chilled meat, fish, fruit and vegetables, as well as expansion of the functional attributes of MAP films. The important role of Active Packaging (antimicrobials, antioxidants etc) including recent developments and future projections will also be examined. Other subjects to be outlined include important area of nanotechnology and its applications covering film inclusions and advances in polymeric films. The aim is to provide a comprehensive overview of techniques and materials and recent developments. Click here for further details and a registration form.