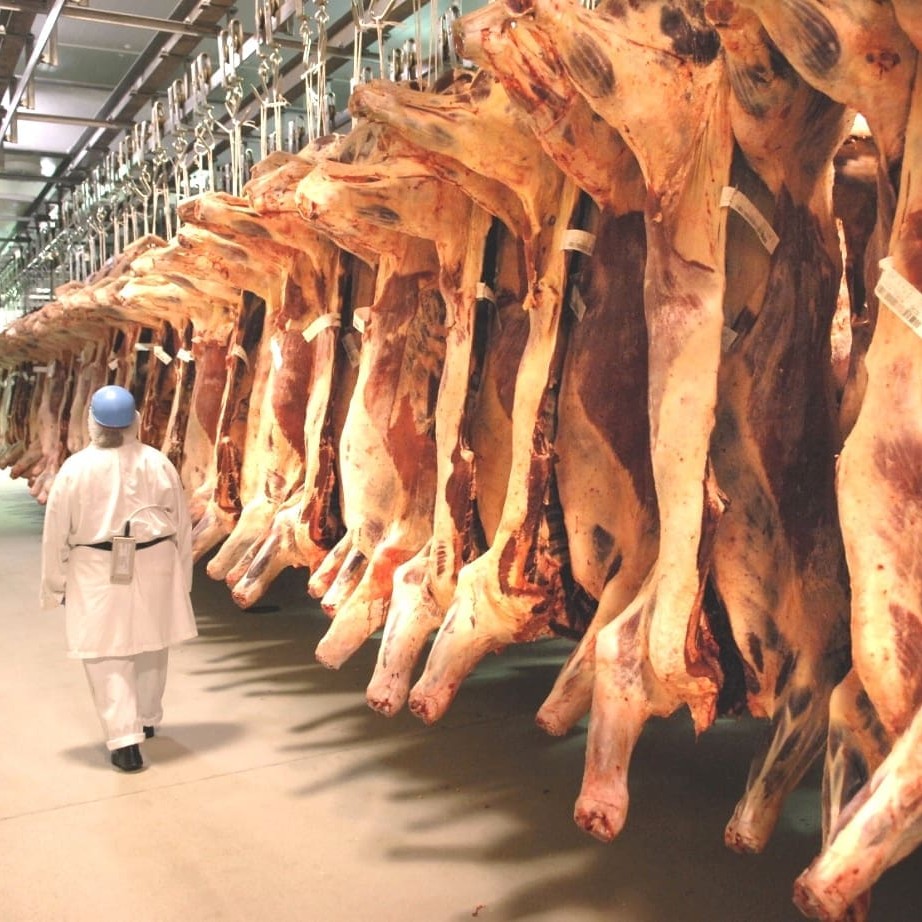 Queensland's adult beef kill declined seven percent last week as the effect of annual seasonal closures starts to take hold.
In this, Beef Central's last 2011 weekly wrap-up of beef processing activity across the five Eastern States, the tally in Queensland slipped from 68,313 a week earlier to 63,801 head for the seven days ended December 16.
The trend will only gather pace this week as more northern plants commence their annual summer shut-down period.
National cattle prices have finished 2011 on a strong note, with wet conditions and tight supplies continuing to underpin the market heading into the Christmas break for the second consecutive year.
With the last NLRS Eastern Young Cattle Indicator figure for the year to be published later today, the market barometer has finished on a high, reaching a December record 421¢/kg yesterday.
That's the third highest daily figure reported for 2011 (March 28: 424.25c; March 25: 422c), and close to a two-year record. The average EYCI value during December has been close to 410¢, again a record for the month.
While the past 12 months has been an interesting period for the cattle market, with the A$ and major demand issues in key export markets influencing export cattle prices throughout the middle of the year, the great season and fierce restocker demand has underpinned prices for young cattle.
As Beef Central's graph appearing on the home-page shows, even the lowest EYCI level recorded for the year in July was a respectable 370.5¢/kg.
Early in the year, significant supply delays caused by flooding in Queensland influenced prices, with competition soaring for very limited numbers on offer. However, the higher prices were not a deterrent to buyers, as feeders, processors and restockers all secured a similar proportion of cattle compared with previous years, NLRS reported.
The vigorous restocker demand, tightening supplies and a higher standard of cattle were the key factors in the EYCI averaging 396¢/kg in 2011, about 12pc higher than the previous year. In the latter part of the year the young cattle market gained momentum as the EYCI defied the traditional season trend and remained above the winter peak of 398.5¢/kg.
The strong result fails to recognise that 2011 was a year that saw the industry face a series of unprecedented events. An A$ averaging 103US¢, very tough conditions in Japan following the natural disasters, the global economic crisis and the live export ban all cast major shadows over the cattle market throughout the year. Importantly, most of these factors, and their impact on markets, will be carried into 2012.
With upcoming holiday disruptions, further drenching rain in regions like western Victoria this week, and forecasts of a possible Cyclone brewing off the NT's East Coast on Friday, there will be a customary collapse in processing activity across many areas of Australia over the next fortnight.
In Queensland, particularly, numbers will not regather pace until well into January. Many export plants are planning to start the 2012 season about January 9, but on reduced shifts.
Processors build inventory for holidays
Processors continued to stockpile beef for the Christmas/New Year closure period last week, producing only a slight 2.7pc decline in overall Eastern state kill numbers from the previous week to 130,069 head.
Last week's Queensland kill tally (63,801, down 7pc) held up a little better than some stakeholders expected, given that some regional plant closures have already started. Teys Australia Biloela did its last shift for 2011 on December 8, while Lakes Creek finished last Thursday (December 15), for example. Beenleigh will close Thursday this week (Dec 22), subject to rain disruptions. The standard four-week seasonal and maintenance closure will apply across the Teys Australia northern plants.
There were no significant changes reported in southeast Queensland grid prices offered by either Teys or JBS last week, and a source said there were no further adjustments expected this year.
A return to rain across the supply area severely reduced numbers at Queensland saleyards early in the week. Combined with some selling centres already closed for the year, numbers reduced at physical markets in the State reported by NLRS by 20pc.
Supply at the combined store and prime sale at Roma continued to be restricted by ongoing wet weather, nevertheless large numbers of northern Brahman cattle were penned. However, by mid-week at Dalby, numbers increased by 21pc as some producers elected to offload stock before the annual close down.
Saleyards prices tended to increase as the week progressed with gains of 4¢ to 5¢/kg. Eight-tooth ox were not penalised and in places sold to within a few cents of the younger categories. The strong export demand also flowed onto all classes of cows with improvements of 4¢ to 6¢/kg fairly common.
The NSW weekly kill to Friday lifted 3pc as weather cattle access improved, rising to 32,729 head, but still 5pc below this time last year.
Cattle throughput at NSW physical markets last week declined 5pc, with the rain again causing some supply problems. Cattle numbers have been inconsistent over the past month, with the grain harvest and widespread rainfall disrupting yardings across the state.
Heavy rain on the Northern Tablelands caused a large reduction in numbers at both Gunnedah and Inverell sales. Numbers were firm to slightly higher in other regions as producers willingly sold cattle prior to the Christmas break.
Victoria's kill also lifted 4pc to 21,222 head after a slower week the week before. Victoria was still 2pc below this time last year. South Australia's kill was set-back, recording a tally of 8307 head, down 9pc on the previous week, while Tasmania lifted 7pc to 4010.
The NLRS Eastern States Young Cattle Indicator closed yesterday at 421.75c/kg, up 10.25c on a week ago. The heavy steer indicator (197.4c) was +1c on a week earlier, and medium cows (154c) were also +1c.