It's a great time to be tapping into the advice of agri tax specialists as the Federal Government announces even more changes to tax write off schemes.
In the latest amendment announced yesterday the Federal Government has extended the $150,000 instant asset write off from July 1 until the end of this year.
Under the scheme businesses making up to $500 million a year are allowed to instantly write off newly purchased assets worth up to $150,000.
The scheme was originally meant to close on July 1, but as of yesterday it has been extended to new assets purchased before December 31 this year.
Without the scheme, businesses would have to deduct the depreciation of their assets over several tax returns.
But with the scheme in place, eligible businesses can deduct the full cost of purchases up to $150,000 from the amount of tax they pay in the financial year the asset is purchased.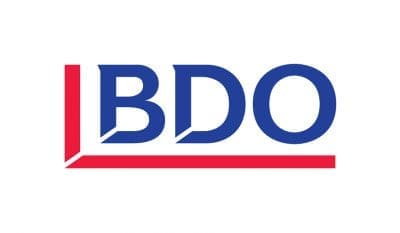 Anyone operating a rural business can learn more about tax implications and opportunities when investing in agricultural and business technologies in our free AgTechCentral/Agrihive webinar at lunchtime tomorrow (Thursday – details below) which will feature a presentation on tax time advice from BDO  associate director and agribusiness specialist, Jodie Knowlton.
In addition to Jodie's tax tips, the webinar will also hear from one of Australia's highest-profile businessmen, Gerry Harvey, head of the Harvey Norman retail empire, who has significant investments in the beef industry, and from Harvey Norman's head of commercial Joel Yeoman.
The webinar will be hosted by Longreach livestock producer and founder and developer of Agrihive, James Walker.
To be discussed will be the best strategies for positioning your business for end-of-year tax, in addition to insights new products and solutions for people wishing to invest in AgTech.
Agtech Central/Agrihive Webinar
Ag end of year tax time tips and considerations
Date: Thursday 11 June
Time: Noon AEST
Click here to register
Got a question for Gerry Harvey, Jodie Knowlton, Joel Yeoman or James Walker?
Log it on the registration page, or submit it during the webinar itself.
We will be using GoToWebinar. You will be able to join our session by using a Mac, PC or a mobile device. If you have any questions regarding your registration, please contact us.
All people registering to join the webinar will go into a draw to win a 'Cattle Baron' board game, courtesy of AgTech Central.
Keep a lookout for further podcasts and webinars on agtech topics, being produced under a collaboration between Agrihive and Agtech Central.