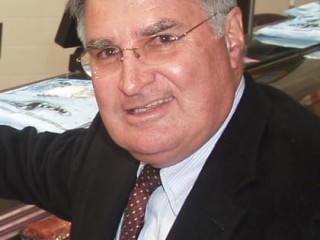 There are major implications for the way beef products are described following a Federal Court challenge launched by consumer watchdog, the ACCC, into 'Free-to-roam' brand claims made within the chicken industry, a respected beef industry stakeholder warns.
Phil Morley, chief executive of the nation's largest brand program, Certified Australian Angus Beef, says while ever there is an absence of minimum standards on beef brand claims like 'Natural', 'Free-range' or Grassfed', the beef industry run the risk of similar regulatory scrutiny.
Mr Morley is a former senior national executive with the Woolworths supermarket group.
Last week the ACCC launched Federal Court proceedings, alleging misleading or deceptive conduct in the promotion and supply of chicken products. The action is being taken against three suppliers to the Steggles' brand, plus the Australian Chicken Meat Federation.
The ACCC alleges that the three companies made false or misleading claims in print advertising, product packaging, in-store displays and/or advertising on delivery trucks suggesting that the meat chickens in question were raised in barns with 'substantial space available' allowing them to 'roam freely.'
The ACCC is objecting to claims that the chickens are able to 'roam freely' in conditions equivalent to a free-range system when in fact raised in sheds, claiming the population density precludes such movement.
"Promotional activities that convey an impression of farming practices are powerful representations which influence many consumer purchases and food choices," the ACCC said in a statement. "This is an area where the ACCC will be vigilant in promoting consumer interests and ensuring companies adhere to the law."
The Australian Chicken Meat Federation is the peak body of Australia's chicken meat industry representing meat chicken breeders, growers, processors and suppliers. The ACCC alleges that the ACMF engaged in misleading and deceptive conduct and made misleading representations that meat chickens are raised in barns in which they have substantial space available allowing them to roam around freely.
In its action through the Federal Court, the ACCC is seeking declarations of guilt, financial penalties, injunctions and orders to publish corrective notices in newspapers and magazines. In the case of the ACMF, it is seeking the implementation of trade practices compliance programs, and costs.
Following the Thursday's action, fast food giant KFC immediately pulled its advertising claims that all its chickens 'roam free'.
Mr Morley said the ACCC was 'all over the chicken and egg industries like a rash' over claims like 'free-range' in eggs, and now 'free-to-roam' in chicken meat. There was enormous marketing pressure on within the egg industry to produce more eggs as 'free-range' he said.
"The upshot from all this is that the beef industry must move quickly to get some robust descriptions and boundaries in place behind marketing terms like 'natural', 'free-range' or 'grassfed'," he said.
"That applies both under commercial beef brands, as well as under simple product description in retail outlets."
Mr Morley agreed that there would be absolutely nothing stopping the ACCC coming after the beef industry about its own brand claims in the same way it had against the chicken industry, should consumer complaints arise.
Beef Central is aware of some beef brands making 'natural' claims in Australia where animals spend time on energy-dense grain-based diets before slaughter. The problem is equally apparent in the US beef industry, which is wrestling with its own issues over criteria behind the use of terms like 'natural.'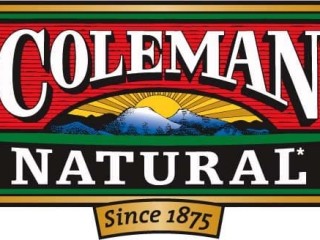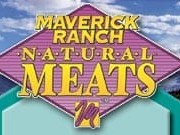 Two well known US brands using 'natural' among their brand claims – Coleman's and Maverick Ranch – both allow intensive lotfeeding of cattle, but they cannot receive an HGP implant or antibiotic. On meat products, the USDA legislation requirement for 'Natural' simply states 'Minimally processed, no added ingredients.'
"There is no standard applied for 'natural' production in the US at the live animal stage. That suggests Australia could in fact take the lead on this issue if it takes appropriate action," Mr Morley said.
Asked which Australian industry body was best equipped to manage the issue, he nominated the Cattle Council of Australia.
"AusMeat says the bodies responsible for setting its uniform standards process are CCA, AMIC or processors. In the case of livestock, as opposed to meat descriptions, it has to rest at the feet of CCA," he said.
"While CCA has spent a lengthy period of time trying to develop 'pasture-fed' standards, it only makes one reference to 'natural' or 'free-range' in export markets, in what constitutes a throw-away line. CCA does not realise that if it does not have a specification behind terms like 'natural' or 'free-range', the beef industry will get a dose of what the ACCC is currently doing with poultry," Mr Morley said.
He criticised CCA's protracted efforts to develop 'Grassfed' minimum standards (See today's separate story, "Grassfed standards set for early 2012 launch") as focussing on the wrong area.
"They should be concentrating on the term 'Natural' which is arguably more common in Australian beef brand claims than grassfed."
At an absolute minimum, a 'Natural' claim in CAAB's opinion should include animals raised and finished only on pasture, no HGP and no antibiotic use. Supplementary feed should be restricted to a non-grain ration, fed in self-feeders in open paddocks, Mr Morley said.
Consumer's perspective ignored
He also had concerns over the CCAs grassfed standards initiative's distinctions between 'pasture-fed' and 'lifetime pasture fed.'
"Nobody appears to have put a consumer hat on in making these decisions."
"How is the average consumer expected to distinguish the difference between a product that is promoted in the marketplace as pasture-fed, or lifetime pasture-fed?" he asked.
"It is over-complicating and confusing the issue. Before long it could go down the path of the egg industry, where there is a dozen or more selections to make in the supermarket, with different claims."
He said such decisions appeared to be made because the architects sat in group meetings and where a set of circumstances did not fit the proposed model, they simply added another variation to the original brand claim model.
"CCA started with a premise of whole-of life pasture fed, guaranteeing that an animal from birth to death had been run in open paddocks, eating natural pasture and no HGP. But somebody then says, what about the cattle bought in saleyards or privately where the earlier production history cannot be guaranteed? It then becomes necessary to invent a second model like 'pasture-finished' where claims are made only about the last 100 days before slaughter."
"That all may make commercial sense to the cattle industry, but little sense to the consumer," Mr Morley said.
The Federal Government's review into food labelling, chaired by former Federal health minister Neal Blewett, recommended livestock industries establish standards for all poultry terms such as 'free range', 'barn-laid' and 'caged'. A response from the government is expected this year.
A spokeswoman for consumer group, Choice, said there was an obvious need for a legal standard for all animal husbandry products. "There is no Australian standard for these products and consumers are paying premiums for these items thinking they are doing the right thing by buying them," she said.
To see CCA's latest draft of its Pasture-fed Standards proposal, click here