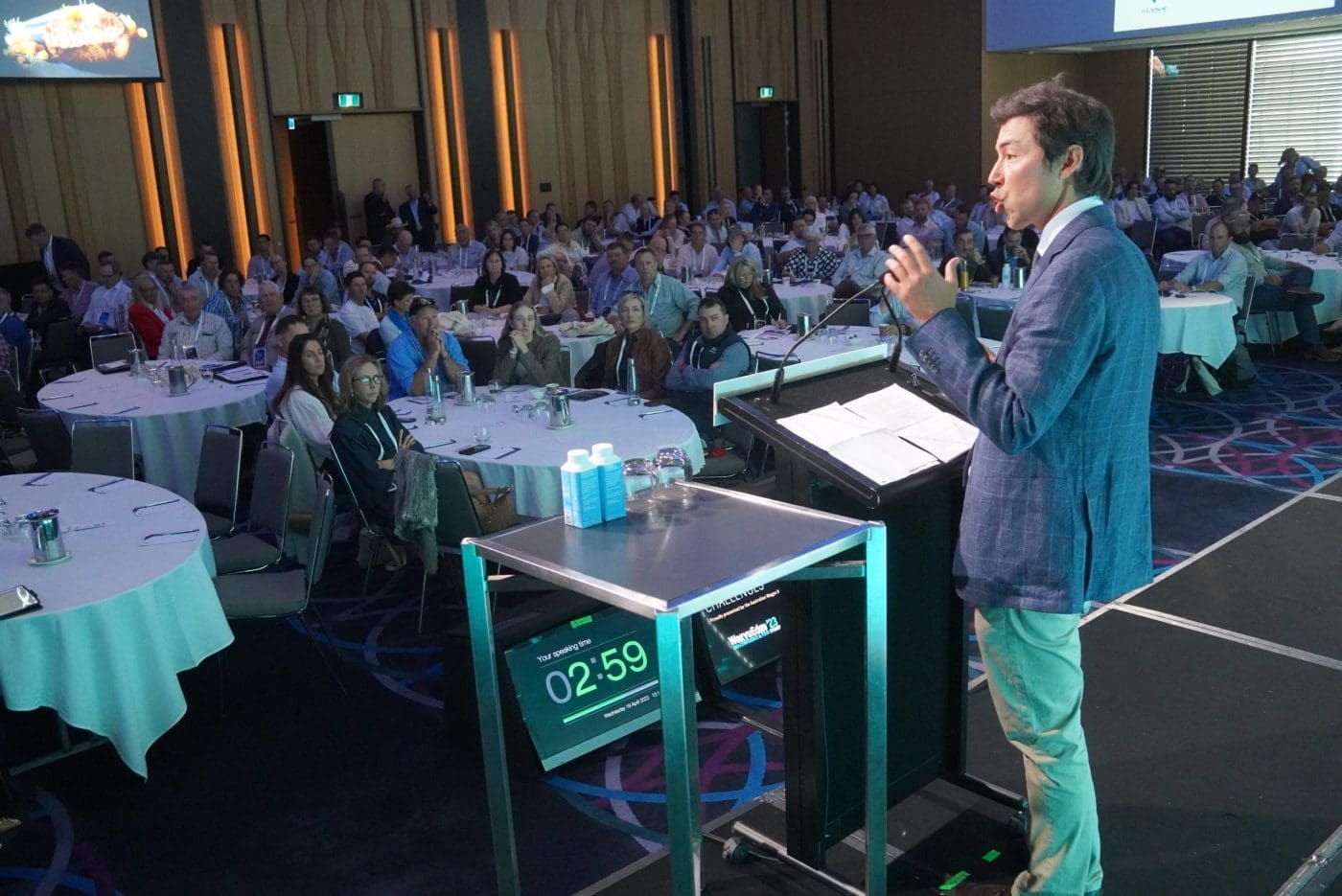 THERE was an air of buoyant optimism in the room as more than 600 Wagyu industry stakeholders gathered in Sydney this afternoon for the 2023 annual Australian Wagyu Association Conference.
That mood came despite a dramatic decline in the value of F1 Wagyu feeder cattle that has occurred since the start of the year.
This year's AWA conference gathering includes a packed three-day speaking program, branded beef awards, premium genetics sale, social events and other highlights.
This year's record attendance includes representations from right along the supply chain, from F1, Purebred and Fullblood cattle breeders to Wagyu lotfeeders, processors, beef and live cattle exporters and a wide assortment of genetics and nutrition consultants and other stakeholders.
There are also strong representations from overseas, with contingents from North America, New Zealand, South Africa and across Asia, making the conference a truly international event.
Australian Wagyu now represented an industry worth $2 billion a year, AWA president Charlie Perry told the delegates this afternoon during his opening remarks.
However market participants told Beef Central this morning that well-bred F1s out of quality Angus cows that were in many cases making north of 900c/kg liveweight this time last year are now fetching prices in the high 500s, or low 600s at best. On a typical 450kg F1 feeder, that adjustment is costing Wagyu breeders around $1400 a head.
At their peak during the recent price surge last year, F1s got as high as 1050c/kg.
To be fair, the big Wagyu feeder price movement that has been seen since December is in line with the broader feeder cattle market, which has fallen at least 30 percent over much the same period, for flatback and Angus types. But as the old saying goes, the higher you soar, the further you have to fall – and Wagyu breeders are certainly experiencing that at present.
Fullblood feeders are harder to get a handle on, because most are already committed under long term supply arrangements rather than finding their way onto the open market. But the talk among supply chain managers is that they are currently making 750-850c/kg, down from 900-1000c/kg liveweight this time last month, and 1200c/kg for lengthy periods last year.
"While there is certainly pressure on the international meat market for Wagyu beef at present as economies start to sag and interest rates rise, it's not as much as what the lotfeeders and processors have pulled back the feeder cattle market," one well-connected supply chain manager told Beef Central last week.
"They certainly 'gave a lot away' over the past two years, but now it's square-up time. It's as simple as that," he said.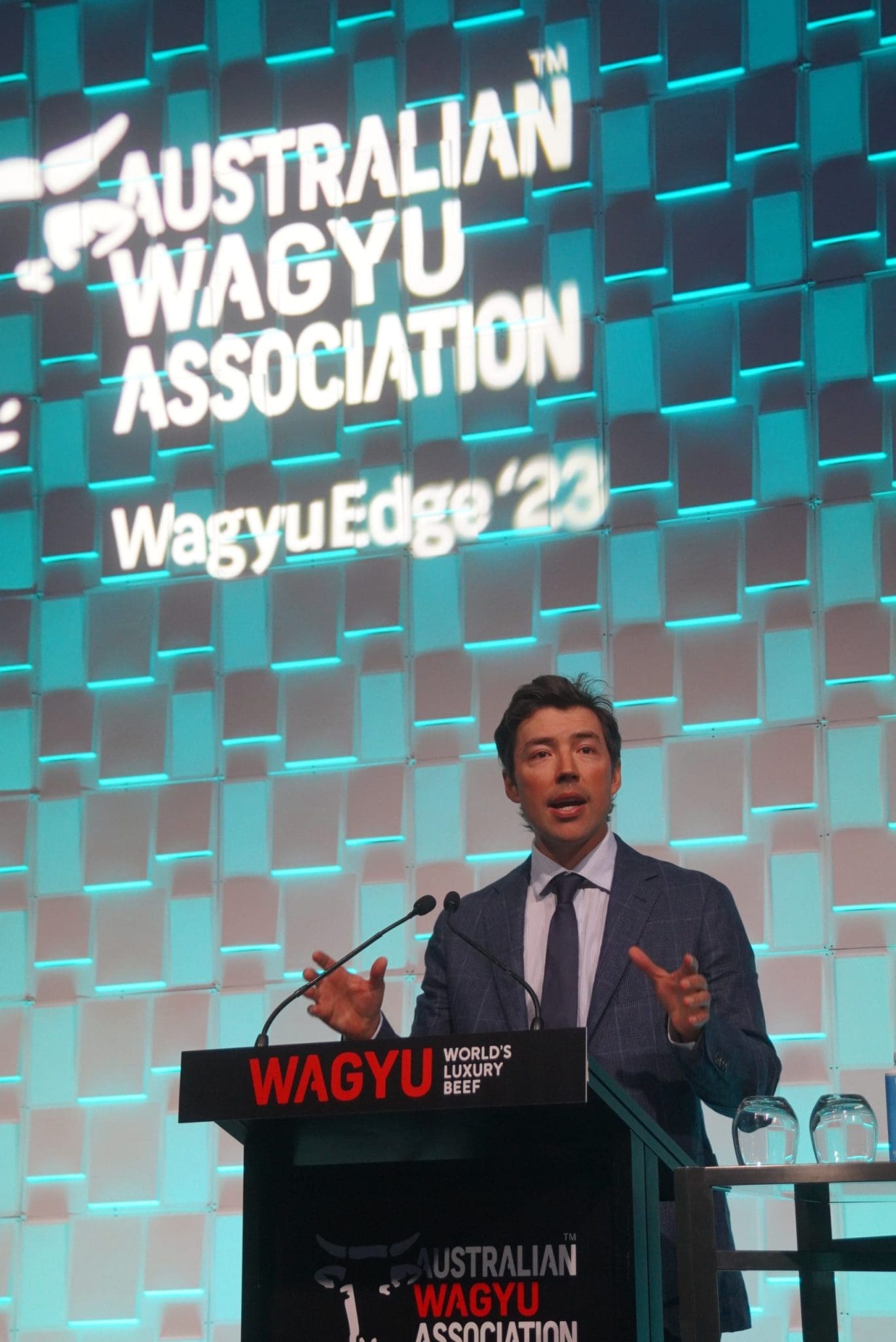 In his conference opening remarks this afternoon, AWA president Charlie Perry said like any market, the Wagyu industry was not immune to the forces of supply and demand.
"Many in the industry have confronted headwinds over the past few months, as the entire cattle market has softened on the back of increased supply, and processors and brands have faced resistance to expensive meat on the back of last year's high feeder prices," Mr Perry said.
Overlaying this were broader economic challenges where there was a genuine possibility of a global recession.
"However, we (Wagyu) are operating in a completely different market than in the last significant economic downturn in 2007, when the fallout from the Global Financial Crisis had serious ramifications for the Wagyu industry," Mr Perry said.
"Back in 2007, the typical Wagyu customer was likely to be an investment banker with a black Amex card, but that's not the case any more. The world has a taste for Wagyu, and they love it, because there's nothing like it.
"The Wagyu market now is too big to fail. There will be ebbs and flows, but I'm absolutely convinced that the overall size and longer-term direction of our market is heading in one direction – up.
"The only observation I would make is that perhaps our industry is more prone to fluctuation due to the ease in which we can rapidly increase and decrease our numbers. There is no ability for other breeds like Angus or Herefords – or even Fullblood Wagyu – to exponentially increase herd size, year to year. But because anything that is 50pc Wagyu is called Wagyu, and both the female and male are terminal, our numbers can change dramatically."
"What this does is raise the need to focus on two areas: as farmers, we need to have deep and transparent relationships with the supply chains we work with; and secondly, we have to use all of the available tools at our disposal to consistently produce the highest quality product," Mr Perry said.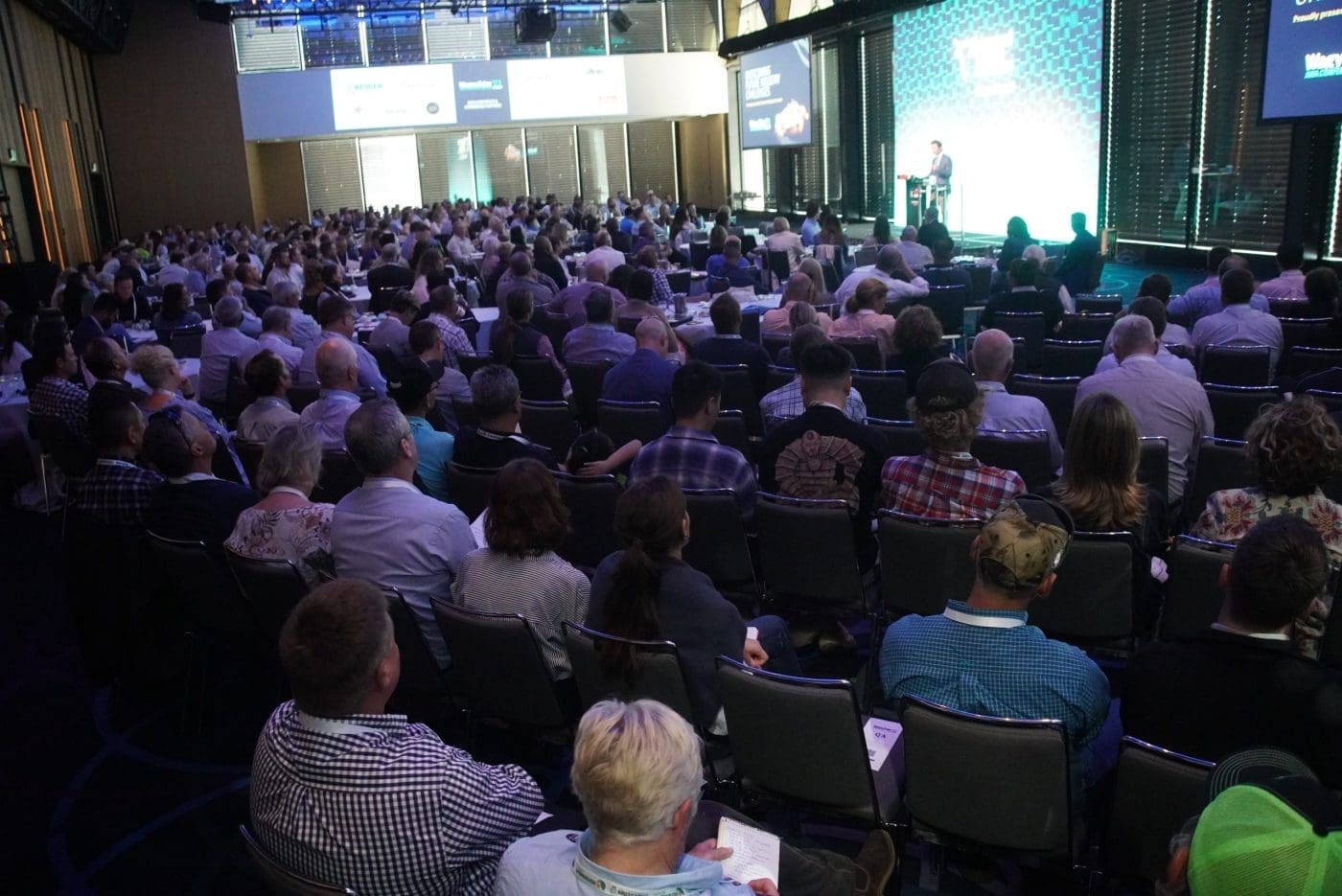 Live export pressures start to ease
There's also evidence that the recent decline on F1 feeder values is having a bearing in live export market outlook.
Australia's live export F1 Wagyu trade into Japan came under enormous pressure last year as Australian feeder cattle prices surged to record highs. The topic was raised constantly by Japanese supply chains during the AWA Wagyu tour of Japan last September-October. Some operators scaled back their Australian imports, electing to feed cheaper locally bred Wagyu x dairy F1s instead, or simply reduce numbers on feed.
The recent price trend on feeders in Australia has eased some of that pain for live exporters and importers, but Beef Central understands prices are not yet at levels that make the live trade particularly attractive.
More Wagyu conference stories and pictures in coming days.