Interest in the development of a set of minimum standards for Wagyu beef marketing has been rekindled, judging by discussions among breeders, lotfeeders, brand managers and others associated with the Wagyu sector attending the industry's annual conference on the weekend.
More than 150 industry stakeholders took part in the Australian Wagyu Association conference and annual general meeting in Melbourne from Friday to Sunday.
There has long been concern about truth in labelling and risk of substitution in premium-priced Wagyu beef, both within Australia and overseas. That risk functions at two levels: the prospect of a lower marbling performance Wagyu or Wagyu cross product being sold for a better product, or a piece of conventional beef with no Wagyu content being sold as higher-priced Wagyu.
The solution – a set of minimum standards operating under a certification scheme to label product 'Fullblood Wagyu' or 'Wagyu cross' – has been a controversial and often divisive issue within the industry since it was first floated three or four years ago.
A considerable amount of time and effort was put into developing discussion papers and final proposals in the lead-up to a vote to implement the standards at last year's annual meeting.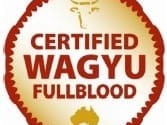 The final, frequently redrafted plan, based around a fullblood standard and an F1 minimum classification (50pc content or higher) was due to go to a vote among members last September but was withdrawn at the last minute when it became evident that a consensus would not be achieved.
Some critics thought the process went too far, was too rigorous, too expensive and lacked commercial focus. Others had issues with simply dividing all Wagyu product into two camps: 'Fullblood' Wagyu, which currently represents only 5pc of all production, and 'crossbred' or 'certified' Wagyu, representing the remainder carrying at least 50pc breed content.
That left a vast gulf in the middle for breeders of purebred or F3-F4 cattle, for example, often considerably better quality than F1s, that were not well catered for.
Some feared the rift over the certification issue was so deep it might lead to rival industry organisations.
One year on, and the mood and enthusiasm for some form of Wagyu certification has again picked up momentum, participants attending last weekend's 2011 conference indicated.
AWA council member Greg Gibbons, who also sat on the association working group that developed the original model, was encouraged by what he saw and heard at the gathering.
"After the events of last year, the council did nothing to raise the issue of certification again, simply putting it aside for industry to discuss as it chose, and it was not an agenda item for this year's AGM," he said.
"But there was lot of positive dialogue on the subject among members, and no real opposition. While nobody presented the perfect blueprint for the industry to implement, there was a lot of support for the principle."
Mr Gibbons said the feedback suggested members were supportive of the council again seeking a solution to provide surety about the status of a piece of 'Wagyu' beef on a plate.
"I think it's fair to say that the Wagyu community is again looking for the AWA council to do something on progressing certification again over the next 12 months," he said.
Last year's original plan included:
Random sample testing of animals from all participating vendors
Minimum meat quality attributes including AusMeat marbling score of 3 or better or an MSA grading of boning group 1-4
Provision on vendor declaration for F4 (93.75pc) breed content –companies choosing to provide additional labelling have support of vendor declaration to underpin additional company marketing claims
DNA parentage testing a sample population across all vendor declarations annually to protect genetic integrity
Marketing materials to communicate the quality attributes a customer should expect from authentic Wagyu, such as marbling scores.
The process was to be underpinned by a purpose-built traceability system utilising NLIS tag numbers.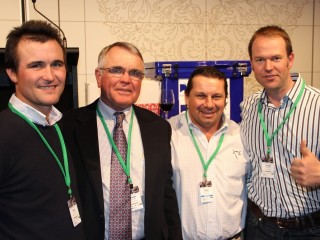 Last weekend's conference forum also touched on other 'brand Wagyu' points such as the wisdom of allowing fast food chain, Subway, to promote as Wagyu 'sub' on its menu.
While a commercial decision was made to supply material for this program by one Wagyu industry member, and relied on trim only, some felt this unnecessarily cheapened Wagyu's premium 'brand' status – especially as it was heavily promoted in print and electronic media.
Other members were concerned about dumping of Wagyu product into the Sydney wholesale beef market last year, presumably from cancelled export orders due to international market stress.
Objective grading systems
Another conference topic of great interest was President, Joe Grose's presentation of performance data from the objective camera-based carcase grading technology.
A virtual 'son of VIAScan', the Japanese-developed grading technology is designed to remove all subjectivity from the grading process, delivering more consistent outcomes than manual graders. In the case of high-value Wagyu carcases, a mis-grading in the chillers can often cost hundreds, if not thousands of dollars.
The Japanese camera technology uses an 18 megapixel image and sophisticated analytic software, where the original VIAscan technology used much lower camera resolution. The result is the ability to much more accurately assess a rib site for fine marbling density, coarseness/fineness and distribution of marbling, meat texture and other Japanese quality attributes.
Mr Gibbons said despite the current global economic climate, there was an air of confidence about future prospects for the Wagyu industry on the domestic and export stage.
"There's certainly a lot less fed Wagyu being produced today that there was two years ago, keeping pace with current consumer demand in a tighter economic environment," he said.
Other highlights included a presentation from WA Vet Enoch Bergman on prospects to develop a Wagyu 'FeederGuard' style pre-entry vaccination and pestivirus screening program, which will be discussed further on Beef Central in coming weeks.
Delegates also enjoyed a Sunday field day visit to David Blackmore's fullblood breeding operations on Melbourne's outskirts, where they enjoyed a Wagyu barbecue lunch. In attendance was a group of Tsunami-affected Japanese cattle farmers and agricultural college students, currently visiting Australia as guests of MLA.
AWA president Dr Joe Grose was unavailable for comment for this story. More conference photos on Beef Central later today.