Western Australia's Agriculture and Food Minister has come under fire for media comments suggesting foot and mouth disease would not be catastrophic if it enters Australia, and may even make staple grocery items cheaper.
Western Australian livestock producers have labelled the Minister's comments as "reckless and irresponsible", while the WA opposition has also slammed them as "out-of-touch" and "offensive to WA farmers who hold grave fears about what an FMD outbreak would mean for their livestock".
They were responding to comments made by WA Agriculture and Food Minister Alannah MacTiernan in an article in The West Australian newspaper yesterday.
"I know this isn't the line that newspapers want to hear but we've got to keep this in perspective," she told the newspaper.
"We're not going to see all of our cattle industry decimated. We will still have a domestic industry.
"I would not say it would be catastrophic. It would be costly and very unfortunate. But even if it does happen, we can move beyond it.
"It's not going to stop milk or meat being available to us. And some people might argue it might actually make it cheaper because there'll be more available domestically."
Appalled by 'cavalier' attitude
Pastoralists and Graziers Association (PGA) President Tony Seabrook said he was appalled at the Minister's "cavalier" attitude.
"It is impossible to overstate the disastrous consequences that an outbreak of Foot and Mouth Disease here in WA would have on our livestock industry," he said.
"Many livestock producers can recall the 2001 outbreak in the United Kingdom where 2000 cases were detected and over 6 million sheep and cattle were slaughtered and incinerated. They can also recall that it took years for the UK livestock industry to regain many of its export markets.
"Western Australia has a herd of approximately two million head of cattle, split 50:50 between the rangelands and agricultural regions; a dairy herd of approximately 60,000 milkers; a flock of approximately 15 million sheep; and 40,000 sows.
 "Any outbreak of FMD in any of these sectors would immediately trigger a minimum 72-hour livestock standstill, which would mean there would be no movement of any livestock for a minimum of three days, which would shut down all abattoirs and dairies, severely crippling our supply chain and resulting in shortages of meat, milk and cheese on supermarket shelves.
"Any long term and widespread outbreak would see herds and flocks destroyed, crippling not only our international and domestic markets, but our retail butcher shops, small goods processors, food service industries, and the WA hospitality sector.
"Minister MacTiernan's comments that an outbreak of FMD would not be catastrophic are reckless and irresponsible," Mr Seabrook said.
He said that instead of downplaying the seriousness of this disease, the Minister for Food and Agriculture should be reminding the WA public who are travelling to or coming from flights from Bali, of the importance of making sure they report any travel in rural areas, that their shoes and clothing are dirt free, and to not bring in any meat products.
'We need to know the Minister is taking this seriously'
WA Shadow Agriculture Minister Colin de Grussa said the comments had left many wondering if the Minister is up to the job of defending WA's agriculture sector.
"The Minister showed a shocking lack of judgement with these comments which proves her disconnect from not only primary producers, but regional communities."
Mr de Grussa said he has written to Minister MacTiernan requesting an urgent briefing from her Department to receive an update on the exact actions being undertaken to protect the ag sector.
"With comments like the Agriculture Minister's this morning, the Opposition has rightfully called for a briefing to ensure everything that can be done by the State Government, is being done.
"This is the biggest threat to the agriculture industry in recent memory, we need to know the Minister and her Department are taking it seriously and are on the front foot.
"This McGowan Labor Government has proven time and time again that they do not care for regional WA but now is a time to put their Party politics to the side and defend the ag sector."
RMAC calls out Subway's 'biosecurity mockery'
Meanwhile Australia's Red Meat Advisory Council is calling on fast-food restaurant chain Subway to apologise for "making a mockery" of Australia biosecurity laws.
An individual who inadvertently broke the rules in failing to declare their Subway sandwich bought in from Singapore and was accordingly fined by Australia's Border Force officers, has been reimbursed by Subway for the cost of the fine.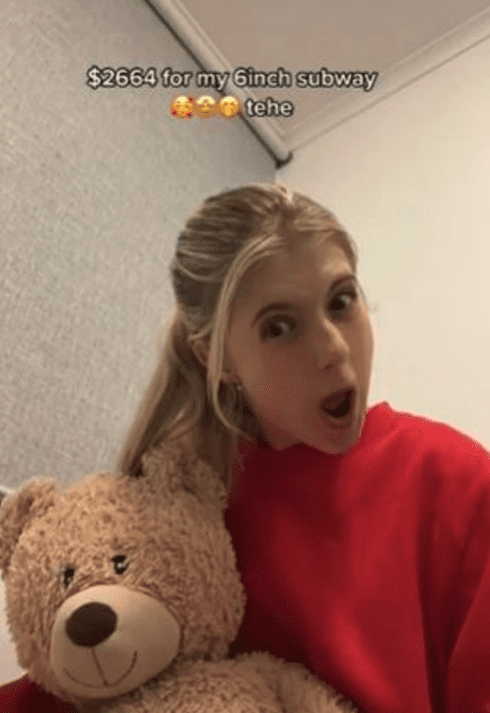 The Red Meat Advisory Council (RMAC) Independent Chair John McKillop said "it was unfathomable that Subway had chosen to publicly reward a passenger for failing to declare a food product at the border.
"This absolutely sends the wrong message and is especially concerning against the current backdrop of heightened disease threats facing Australia's agriculture sectors.
"It's a national disgrace that Subway has thumbed their nose at Australia's biosecurity arrangements and potentially encouraged a dangerous precedent for others to do the same by reimbursing this passenger for their mistake.
"It is appalling and completely tone deaf for a company to think this public relations stunt was a good idea with the serious disease threats we are currently dealing with.
"It only takes one individual to inadvertently cause an exotic disease outbreak like FMD in Australia, that would cause a potential $80 billion hit to the Australian economy.
"For Subway to publicly reward this behaviour is gobsmacking and is a kick in the guts to Australia's agriculture industries and communities whose people and livelihoods depend on keeping diseases like FMD out of Australia.
"It's clear that Subway does not understand the risks involved or does not care – which one is it?"
"Subway needs to apologise for making a mockery of Australia's biosecurity laws."