VALUE-ADDED red meat products manufacturer New World Foods has launched one of its successful beef jerky brands into Japan's thriving sweet and savoury snack market – a category estimated to be worth A$12 billion in sales each year.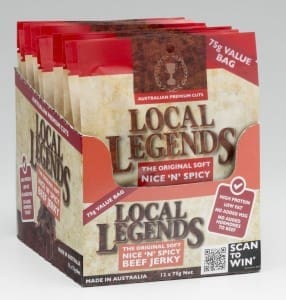 The company's 'Local Legends' jerky brand, initially designed predominately for the Australian market, is now available in mid to high-end retail outlets across Japan.
Managing director of New World Foods (formerly known as Mariani Foods) Don  Nisbet, said the company was pleasantly surprised with the level of uptake and the interest in the brand in Japan – a market the Local Legends product was not initially designed for.
"The Japanese just love the product – it's a great soft-eating jerky from Australia – and they also love the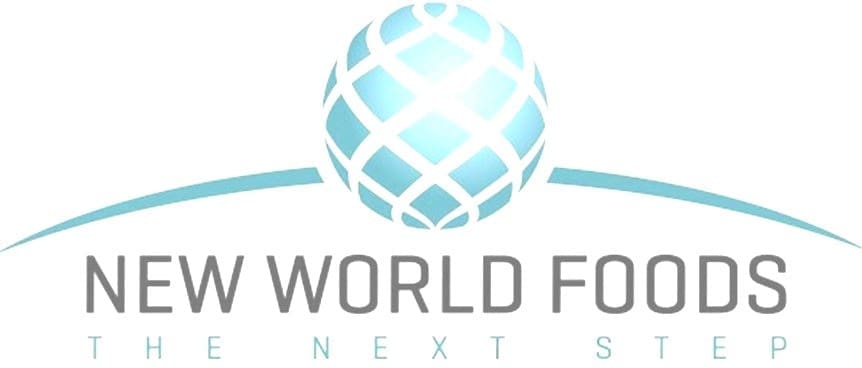 packaging," he said
The company's Mariani Beef Jerky brand has been active in the Japanese market since 1987. Today its products are available in Costco supermarkets across the nation, as well as in Jetstar Japan's in-flight menus and on Japan Rail's Shinkansen bullet trains which together service more than 150 million passengers annually.
Mr Nisbet said since its 2012 launch in Australia, Local Legends had achieved 84 percent compound growth in sales.
"We attribute this to bringing new consumers to the ready-to-eat savoury snacking category," he said.
"We developed Local Legends in Australia after identifying consumer demand that was not being met by either peer products or brands. Today, Local Legends is carried in Australian supermarkets nationally, and has made significant inroads in the fast turnover impulse, petrol station and convenience store sector."
He said the company's name change to New World Foods was the next step in its evolution.
The company has more than tripled in revenue over the past few years, building brands and new markets and taking its products to a whole new range of consumers.
In the past ten years the New World Foods business has grown from being a small Australian beef jerky manufacturer to a diverse food company with international manufacturing capability. In February this year, New World acquired a meat snack business in the United Kingdom, now called New World Foods Europe Ltd.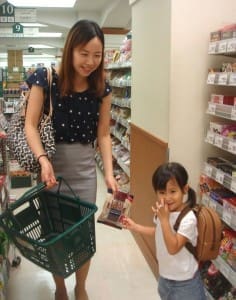 The company's jerky brands, Mariani and Local Legends, have been developed into serious category players, selling in major retail supermarkets in Australia, plus the large Costco retail chain in Asia and in Tesco supermarkets in the UK.
"In five years' time New World Foods will be a global food company with a portfolio of brands, an exciting range of better-for-you snack food products and a great place to work," Mr Nisbet said.
He said the new company name would also end customer confusion.
The Mariani name originated from the founder of the business Paul Mariani, whose family own the   US-based Mariani Packing Company, and was carried over to the present day through agreement with Mariani USA.
"I used to face up to customers all round the world representing an Italian sounding company based in Australia – and I have a Scottish accent," Mr Nisbet said.
"We felt it important to have a trading name that more accurately describes out business and future business aspirations," he said.
Program requires 70 tonnes of raw material per month
New World's jerky manufacture program relies primarily on silversides (eye rounds, with outsides & insides (topsides) denuded) as raw material.
Most of the product is grassfed, using A & B ciphers.
The company has long-standing, solid relationships with a number of processors including GBP, AA Co, Atron and Monbeef. Other product is sourced locally through the Northern Co-op plant at Casino.
"Building long standing relationships with local suppliers is an important part of our business model and in particular the comfort it gives our customers," Mr Nisbet said.
"In order to continually supply world class quality beef jerky we must ensure that we continue to source world class raw materials."
The jerky program utilises approximately 70 tonnes of raw material per month, but give the type of product it is, there is a yield loss of 50-60pc through the drying and manufacturing process.