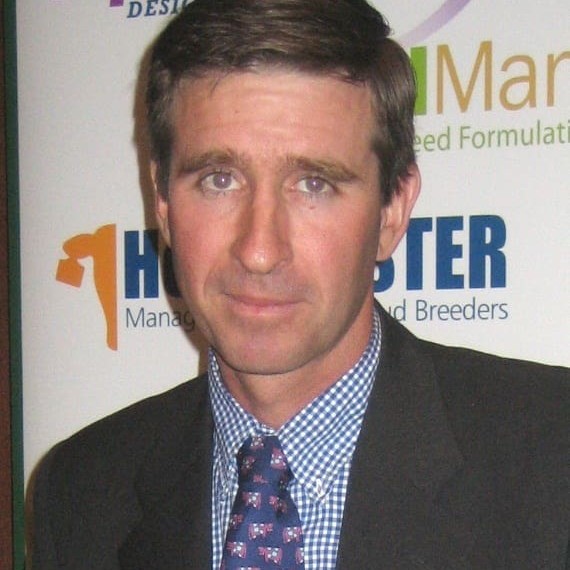 The Australian beef industry is today mourning the loss of one of its most respected young industry leaders, following the sad passing last night of Cloncurry (Qld) beef producer Zanda McDonald.
Mr McDonald, 41, died from complications following a workplace accident on his family property, Devoncourt, three weeks ago.
He had been recuperating on Townsville Hospital from head, chest and spinal injuries following a four-metre fall from a windmill he had been servicing.
Mr McDonald was widely respected across the national cattle industry as a passionate industry stakeholder, deeply committed to industry affairs.
MDH Pty Ltd, the McDonald family grazing business based at Devoncourt, near Cloncurry, is one of Australia's largest family-owned cattle enterprises, running about 170,000 cattle.
Mr McDonald was educated through Mount Isa School of the Air before boarding at Downlands College in Toowoomba, during which time he obtained his pilot's license.
After completing school he returned home to work in the stock camp and helicopter mustering, before a three-year stint as head stockman.
Mr McDonald then took on a more senior role in the company including managing Devoncourt Station south of Cloncurry.
In 1996 he toured South East Asia with the Australian Brahman Breeders Association and on his return he sought and gained a live export license and the next seven years exported primarily company-owned cattle to Indonesia while living on and managing MDH's remote Rutland Plains station in lower Cape York with his new wife, Julie.
In recognition of his industry achievements, he was awarded the 2002 Queensland Rural Manager of the Year Award from the Australian Institute of Management.
To further drought-proof the McDonald family properties in 2002 he researched, designed and built the state-of-the-art 10,000 head Wallumba feedlot on the Darling Downs.
In 2006 Mr McDonald was asked to chair the inaugural North West Queensland Regional Beef Research Committee which is part of the North Australian Beef Research Council.
In December 2007 he sought and gained a beef export license and soon after commenced exporting the McDonald family's beef brand, Wallumba, with the division growing to export 140 tonnes of beef weekly to 11 different countries.
In a further diversification for MDH under Mr McDonald's guidance, he last year took a major shareholding in the Super Butcher warehouse retailing business, one of Australia's largest independent beef retailers.
In August 2011 MDH was named the AgForce Red Meat Industry Innovator of the Year for its work in research and development in the beef industry and also for becoming the only non-Brazilian company licensed to export beef to Brazil.
Mr McDonald is survived by his wife, Julie, and four daughters.