John Stewart, the man widely regarded as the 'godfather' of Australia's epic Brucellosis & Tuberculosis disease eradication campaign in the 1970s and 80s, has passed away in Brisbane, aged 86.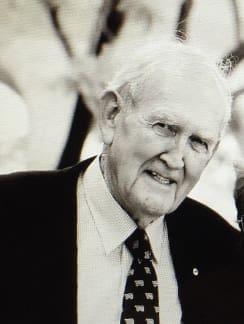 Mr Stewart spent long periods from the mid-1970s representing the beef industry, sitting on the Cattle Council of Australia for almost two decades, including lengthy terms as the national body's vice president. He also served on Queensland's Central & Northern Graziers Association, United Graziers Association and its successor, Agforce cattle boards.
During the 1970s and 80s, Mr Stewart was general manager of Queensland Stations, one of the nation's largest northern beef producers, which ran about 150,000 cattle on well-known properties like Wandovale, Miranda Downs, Carpentaria Downs, Van Rook and Dotswood.
After the sale of Queensland Stations, he established a northern pastoral consultancy business out of Townsville, and continued to represent the industry in specialised fields like biosecurity and native title until recent times.
CCA issued a brief statement acknowledging his passing, and his contribution both as a CCA councillor and consultant on animal health and welfare issues.
Mr Stewart received the Order of Australia (AM) medal for services to the beef cattle industry.
"The list of positions John held in the red meat sector is too long to be mentioned here, but he will be remembered as a strong and respected advocate for the red meat industry," CCA said.
Former Meat & Livestock Australia chairman Don Heatley spent long periods with John Stewart on Cattle Council and broader industry representative matters.
He agreed that his defining achievement was in driving Australia's BTEC campaign, which against enormous odds, successfully eliminated TB and Brucellosis from Australia. The $1.2 billion project was influenced by US market warnings that it might suspend beef imports from Australia unless the disease could be brought under control in Australia. At the time Australia was almost totally reliant in the US as an export beef customer.
Given the vast areas, relatively limited control of northern cattle in Australia at the time and logistical challenges involved, many felt that eradication of the diseases was not possible.
"It took a strong personality like John Stewart to make it happen," Mr Heatley said.
"He was Mr BTEC – he had such a deep understanding of how the eradication campaign, as proposed by the bureaucrats, could be managed on the ground. There were enormous issues and contradicting opinions surrounding BTEC regarding compensation, and how the process was managed over a long period."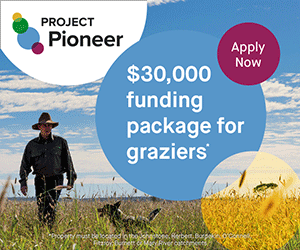 "John was a mentally and physically tough man, and it took somebody with his character and ability to really drive the program to its ultimate success. It was not an easy process, and given the diversity in beef producers and thinking at the time across the nation, it created considerable some divisions. He was across the entire subject, at government level, science level and at producer level," Mr Heatley said.
"Along the way he made deep connections at state, territory and federal government and agency level, to make it all happen. I doubt BTEC would have been completed without him – he was the go-to person, right throughout the entire clean-up campaign."
Mr Heatley said Mt Stewart was a man of strong personal principles and ethics, and this transferred through to his contribution in industry representation.
He represented the industry widely in biosecurity issues, native title and animal welfare until around 2010.
A gifted footballer during his boarding school years at BBC in Brisbane, Mr Stewart represented Queensland in rugby.
He passed away in Brisbane on Friday.
A funeral service will be from 11am this Thursday, 18 April, at his former boarding school, Brisbane Boys College Chapel, Kensington Terrace, Toowong, Brisbane, followed by a gathering in the foyer of the College Hall.