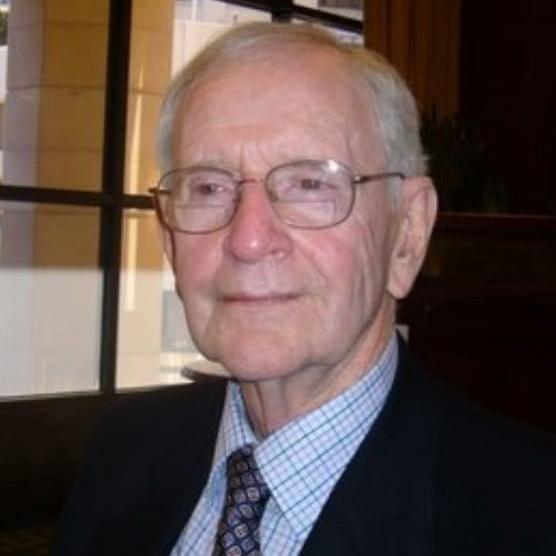 An early president of the Australian Lot Feeders Association who was instrumental in the development of the large Beef City feedlot near Toowoomba has passed away.
Feedlot industry pioneer, John Moore died yesterday in St Andrews hospital in Brisbane, aged 87, after a short illness.
Mr Moore was born in Rockhampton in 1926, before his parents Daniel and Doris Moore and his seven siblings moved to Bundaberg where the family owned and managed the Imperial Hotel, a well-known city landmark at the time.
After schooling at Downlands College in Toowoomba, he joined the Army and fought in New Britain in the Pacific. After being discharged in 1946 he joined the stock and station agency, Goldsborough's, which later became Elders Smith Goldsborough Mort and ultimately Elders.
Mr Moore spent time as branch manager for Elders GM in Hughenden, Chinchilla and then Longreach before moving to Brisbane. After holding several management positions in Brisbane, he and his family moved to Adelaide where he took up the position of national livestock manager for Elders.
In the early 1970s at the time that the Japanese market for grainfed beef was emerging for the Australian beef industry, Mr Moore was instrumental in the development of Elders Beef City feedlot west of Toowoomba, as part of a joint venture with a US investor – still one of the largest and most successful feedlots in Australia.
He became the managing director of Beef City from 1975, a position he held until 1986. He and Beef City weathered the storm of the Japanese withdrawal from the beef market in the 1970s and ultimately saw the business grow to become a success, benefiting livestock and grain suppliers across the Darling Downs.
Mr Moore was regarded as an early pioneer in the focus on cattle husbandry, processor best-practice and optimising meat quality and grading.
During this time he also held directorships with the Australian Meat and Livestock Corporation and the Australian Lot Feeders Association, spending several years as ALFA president.
He will be remembered as a strong advocate for the Australian beef industry, an honest and strong leader.
He is survived by his wife Jeanette and children Dan, Cath, Adrianne, Jenny, Rody, John and Stephen; and many grandchildren.
A funeral service will be held at St Agatha's Catholic Church, Oriel Rd, Clayfield on Friday 8 November at 10am.