Geoff Tancred, who was a towering presence across the Australian meat and livestock industry for more than 40 years, died recently in Brisbane, aged 84.
His business interests extended from the Tancred Brothers export and domestic meat processing operations, one of the largest in Australia, to the Australasian Grazing pastoral company portfolio of 23 properties scattered across Queensland, and a wholesale/retail business that extended at one point into a network 150 butcher shops across the eastern states.
Born Geoffrey Owen Tancred in 1935, the Tancred family travelled from Casino to Bourke in 1938 where the Tancred brothers (Bun, Geoff's father; Henry Peter (known as Harry), George, Arnold and Jim) decided to build a new meatworks, having previously had a service kill done through Sydney's Homebush public abattoir.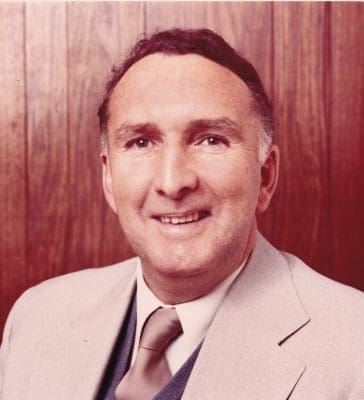 Two of the brothers – Jim and Arnold – toured England in the 1927-28 Australian rugby side, the predecessor to the Wallabies.
After finishing school in 1952, Geoff became a cattle buyer for the family business at Bourke. A year or two later he moved to Rockhampton to buy cattle from Central Queensland for the Bourke plant, as well as the Beaudesert abattoir that Tancred Brothers had since acquired. Tancreds opened another plant in Queensland at Pentland in the state's north around 1964, and later still, a third at Mt Isa in the state's northwest.
In the mid-1960s Geoff became chairman and managing director of the family company at the age of 29, following the death of one of his uncles, and the effects of a stroke on another. Over the next 20 years, he forged Tancred Brothers into a major force in the Australian meat and livestock industry.
At one point the company owned and operated nine abattoirs in the three eastern states and used service kills at four others, and managed around 200,000 head of cattle on 23 grazing properties across Queensland.
Like his father before him, Geoff was a 'hands-on' manager who earned the respect and loyalty of his 2500 employees. At one stage Tancred Brothers owned meatworks in Bourke, Mt Isa, Tenterfield, Beaudesert, Cape River, Harden, Shepparton and Ararat, Innisfail and Katherine. The company also had service kill arrangements done at Public abattoirs at Townsville (where Tancreds had a large wholesale distribution business across North Queensland), Oxley near Brisbane, Melbourne and Casino in NSW.
He established Tancred Bros Industries in the early 1980s which at its height was slaughtering 450,000 cattle annually, and representing 10 percent of the national kill, at a time when processing was far more fragmented than it is today.
With Geoff concentrating on building the cattle production and meat processing sides of the business, his brother Barry managed the US meat marketing arm, and a cousin, Harry Tancred (the father of Harry Jr, who today runs JBS Australia's DR Johnston wholesale division) ran the national sales office from Brisbane, also servicing emerging export markets like Japan.
At one point in the 1980s, the Tancred meat business had an annual turnover of $300 million.
In an era where there were far more processing plants, but smaller in size, the Tancreds Beaudesert plant, alone, was by far the largest in Australia at that time, killing 911 head a day on the beef chain, and 2200 units a day on a second smallstock chain.
With the abundance of under-utilised meat processing plants across eastern Australia, Geoff was one of the key catalysts in the talks that led to the formation of Australia Meat Holdings in 1986 – details of which are set-out in an extract, published below, from Steve Martyn's magnificent processing industry history, "World on a Plate."
The meat processing industry at the time was haemorrhaging money, and something had to be done to rationalise the over-supply of meat plants across the country.
Geoff was devoted to his work and his family, he had a great sense of humour and had a nickname for everyone. On first meeting, some say he had an aloofness about him that was quickly replaced by a friendly welcome that was typical of the Australian outback.
Vivid memories of a dynamic and resourceful meat man
Beef Central approached a number of veteran industry stakeholders with connections back to the Tancred Brothers businesses for comment on Geoff Tancred's passing.
Former AMH/JBS joint chief executive John Keir worked for Tancreds for ten years, starting as a cattle buyer at Mt Isa.
"Geoff Tancred was far and away the most dynamic mover and shaker in the Australian red meat processing industry for a couple of decades or more – especially in the era from around 1965 to 1985," Mr Keir said.
"His processing operations grew into being among the largest in Australia, at a time when most others were standing still, or going backwards, he said. "He was a charismatic person, who was equally at home in meat processing operations, livestock, and meat marketing."
"Geoff was a guy that people loved to be around, a very good people person, as well as being very astute, in a business sense," Mr Keir said.
"He set up a very, very flat management structure in the business, and gave a lot of autonomy to his managers – attracting a lot of very good people to work in the business, along the way. There's a long list of prominent and successful meat and livestock industry people who got their first start with Geoff Tancred. With the flat management structure in place – literally, everybody answered to him – and the autonomy that he gave people to get on and get the job done, a lot of them went on to bigger things."
Mr Keir ranks Geoff Tancred's biggest legacy to the industry as being the formation of Australia Meat Holdings.
"There were a lot of people that did a lot of work to get AMH together, but Geoff was right up there with the lead of them," he said. "The mere fact he was made the inaugural AMH chairman, ahead of people of the calibre of Jack Smorgon, Jack Ware (Metro) and Keith Lawson says a lot about the respect that he was held in at the time."
"The other stakeholders recognised that he had the credibility across all sectors of the new AMH business – from livestock procurement to meat sales overseas – to carry it off."
Noel Mobbs started with Tancreds as a cattle buyer in Mt Isa in 1977.
He moved to run the company's new pastoral arm, Australiasian Grazing, soon afterwards, under the chairmanship of the late Grahame Flynn.
"Geoff's legacy was as a leader of men," Mr Mobbs said.
"He had the ability to get unfailing work commitment and loyalty from the people he employed. He was equally at home on the kill-floor or boning room, as in the board room of a big business – and had the rare knack of making everyone around him feel important."
"He took big business risks, and to his credit, pulled most of them off."
The Tancred family already owned Rutchillo, Camaray and Kamaruka near Julia Creek prior to the formation of Australasian Grazing, Mr Mobbs recalls.
Other property acquisitions quickly followed – many of them ranking among the best and biggest holdings in their respective districts.
The list included:
Glenore at Normanton (now a headquarters for Stanbroke)
Boomara and Gleeson near Cloncurry
Gregory Downs, Planet Downs and Riversleigh near Burketown
Saxby Downs near Julia Creek (currently on the market for an anticipated $60 million)
Kynuna Station near Kynuna
Carandotta near Dajarra
Connemara, Galwey Downs and Keeroongooloo in the channel country near Windorah
May Downs near Mt Isa
Rockwood at Hughenden
Green Hills at Barrangun, on the NSW/Qld border
Amby Downs and Redford at Mitchell
Noondoo near Dirranbandi
Elgin Downs and Avon Downs near Clermont, bought from King Ranch
Wainui feedlot near Bowenville, on the southern Darling Downs, bought form the old Australian Pastoral Co.
In total there were 23 properties, and around 200,000 cattle under the Australasian Grazing operations, built up from around 1977 to 1982, Mr Mobbs said.
"Geoff was a great supporter of putting the Australasian Grazing cattle property portfolio together – finding the finance to achieve this in very difficult times," he said.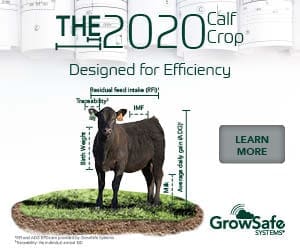 At its height, Australasian Grazing was probably the nation's third largest cattle producer in that era, after Stanbroke (1) and the Australian Agricultural Co (2).
Victorian processor Peter Greenham Sr had a long business and personal connection with Geoff Tancred, stretching back to the 1980s.
The pair shared a common interest in hot boning, which was new to Australia at the time, which originally brought them together.
At one point Tancreds had a shareholding in HW Greenham & Co, and Geoff sat on the company's board for some years.
"Geoff was an instinctive businessman, who was prepared to take considerable risks to get ahead, and most of them paid off," Mr Greenham said. "He was very hands-on, everybody loved him, and he gained tremendous loyalty from his staff. People just believed in Geoff Tancred," he said.
"In my opinion his greatest passion was in the livestock side of the business, rather than processing operations."
Geoff Tancred suffered from dementia during his later years. He passed away in Brisbane on 15 March. His wife Jacqueline passed away suddenly just a few weeks earlier. A private cremation has already been held, but consideration is being given to a memorial gathering in Brisbane after COVID-19 restrictions are lifted.
Beef Central will keep readers informed if the gathering goes ahead.
The Beef Baron from Bourke
The following is an edited extract on Geoff Tancred from Steve Martyn's processing industry history, World on a Plate.
The Geoff Tancred story is the story of the Australian meat industry in the latter 20th century.  One of the industry's great characters and the 'Beef Baron' of the late 1970s and early 1980s, the Tancred family story goes back almost 100 years.
At one stage Tancred Brothers owned meatworks in Bourke, Mt Isa, Tenterfield, Beaudesert, Cape River, Harden, Shepparton, Innisfail and Katherine and 23 grazing properties across Queensland and northern NSW. Tancred Brothers was a start-up member of Australia Meat Holdings (AMH) and a pioneer of the US beef market.  But like most other big post-war meat processors in Australia, it didn't survive.
In the late 1940s, Geoff Tancred was a hard-nosed country kid whose dad Owen (nick named Bun), ran the abattoir at Bourke. Geoff was sent to Shore College in Sydney to get an education which Geoff remembers never liking much.  He was always able to fight his way out of any trouble, so much so he later became a NSW amateur boxing champion.
The emergence of the US markets in the 1950s presented a major entrepreneurial opportunity to build new export markets away from the traditional UK market. Tancreds began processing at their new large operation at Beaudesert, south of Brisbane, in 1952.
Beaudesert was also built with innovation in mind, and was the first plant in Australia to try on-rail boning of quarter beef and one of the first to employ the tenderstretch method of carcase hanging. Originally a Sydney company, increasing interests in Queensland saw the head office move to Morningside in Brisbane.
Harry Tancred resigned as chairman of Tancred Bros in 1959 after suffering a stroke and was succeeded by his brother Arnold as chairman and managing director. Arnold pioneered the company's attack on the US beef market but as the company entered a major expansion phase, he too fell ill and passed away in September 1963.
Still only 29, Geoff assumed joint control along with his cousin Bede and brother Barry.  Geoff took over as chairman and managing director of Tancred Bros in 1965. Bede was director-administration. Barry moved to the United States to manage their growing US interests. Tancred's US business had, largely to that point, been consignment sales. Meat would be shipped over to the US unsold and go into cold store and be sold 'ex the freezer' over a period of time.  The control was all in the importer's hands.
One day in the late 1960s, the then AMB deputy manager in New York, Peter Wood, introduced Geoff Tancred to a new importer, Al Leifer.  Al has just set up his own importing company – Pierce Trading – having just broken away from a business with Frank Arma (York International).  Geoff told Al Leifer about the quantity of meat he had consigned unsold on the water. Al Leifer offered to sell it all before arrival as long as the deal was kept quiet until he did.
Geoff gave him a week.  By the time the vessels arrived Al had it all sold. The ability to pre-sell and ship direct to the end-user changed the way the business operated, and increasingly all Australian product was sold in this way. Tancred Bros and Pierce Trading benefited greatly from the relationship for many years.
By the early 1980s Tancred Brothers was now one of the major players in the Australian beef industry.  It was the major private landholder in Queensland under the name of the Australasian Grazing Co and had gained notoriety in 1984 for the purchase of four of the King Ranch properties around Clermont for $12 million, including the famous Elgin Downs Santa Gertrudis Stud.
The properties were turning off more than 40,000 head a year allowing greater control over production and transport. Tancred Brothers plants, however, were now slaughtering over 450,000 head a year and had built or purchase abattoirs in Cape River, Harden (NSW), Mt Isa and Shepparton (Vic).  They purchased JC Hutton's plant at Oxley in Brisbane in 1984 which included a cannery, allowing Tancred to move into centralised pre-packing for the supermarket sector. This was part of a growth phase that had them processing beef, sheep, pigs and goats at close to a dozen locations.
As a result of the Beef Slump, The cattle herd had fallen from 33 million in 1975 to 22 million in 1984 and net profit from the company had been cut dramatically as the herd size diminished. Tancred had seemingly weathered the deteriorating international trading conditions while companies such as Anderson, Huttons, TA Field and Protean had not.  Tancred had been a major growth company between 1975 and 1980 with an earnings-per-share growth of 88pc per annum. A company worth $2 million in 1969 (when FJ Walker made a takeover offer) had assets in excess of $100 million by 1984 and turnover of $300 million.
Geoff decided to buy back the company in 1982, paying $4.176 million for existing shareholders, a strategy considered necessary to weather the difficult trading environment without the need to provide a return to shareholders.
Currency movements lead to financial downfall
While at the end of 1984 Tancred controlled almost 10pc of Australian meat production, much of it was financed on loans in US dollars. When the Hawke Government floated the dollar in 1984 it was the trigger point for Tancred to incur significant losses on these foreign exchange loans. It was suggested at the time that the losses totalled around $60 million.
Tancred's banker, the State Bank (then managing director Nicholas Whitlam) was unprepared to allow Tancred to trade out of the situation, and called in the loans. This resulted in a forced liquidation of the company's assets at a time of poor trading conditions internationally, with most of the properties included to meet the bank's demands.
Business had been difficult throughout the early 1980s. At the same time that Tancreds was selling their property interests, a number of other processing companies had begun discussions on how the industry could be more efficient. There was a lot of excess capacity and Tancreds had a financial need for a joint venture. Metro Meat, Smorgon, Elders/FJ Walker, Thomas Borthwick and of course, Tancreds, began discussions about a possible merger of their assets. Borthwicks eventually pulled out of the discussions but the rest went forward with the concept. Those talks eventually led to the formation of Australia Meat Holdings (AMH) in 1986.
Geoff Tancred was the inaugural chairman of AMH. The AMH concept had been about rationalising existing over-capacity and adjusting to the post-1979 oil crisis. It was increasingly clear that remote abattoirs were at a disadvantage without access to a direct shipping service and centralisation of cargo was a cost impediment. The AMH concept forced a rationalisation of many of the smaller regional plants in the merger, some of which were Tancreds' owned.
Tancred Brothers, as a company, had kept the JC Hutton facility at Oxley and Innisfail in northern Queensland out of the AMH merger. By 1990 Tancred Bros was still financially strapped. When Tancred joined the AMH merger they had a need to restructure the business. In hindsight, Geoff said it might not have been the best thing to do for Tancred Bros as a company, because in the end they 'sold the cash cow.' Their departure from AMH in 1990 eventually marked the end of Tancred Bros as a trading entity.
Despite the enormous setback, Geoff was not finished in the processing industry, and remained keen to establish another joint venture.
Norwest Beef Industries was owned by Hooker Corporation at the time, the owner of large pastoral operation in the NT, including Victoria River Downs. Ron Ibbotson ran the business, and the Tancreds and Ibbotsons established a joint venture in 1986 named the Northern Meat Group. They began with the Northern Meat Exporters Pty Ltd abattoir at Katherine (Hookers had been a foundation investor in the business, together with founder, RF (Dick) Condon, and other investors including John Swire and Sons, AA Co and Bryce Killen.
The new entity quickly added the Innisfail abattoir in North Queensland, St George in Queensland, and Tilba in NSW. They also had boning rooms and cold stores in Cairns and Corrimal in NSW and retail and wholesale outlets in all three states, and a service kill and boning room at Brisbane's Cannon Hill.
Packer era
Around this time, Kerry Packer had renewed his interest in establishing a meat processing business. Packer already had extensive pastoral interests through his Consolidated Pastoral Co, and was keen to get into the meat processing business. He would often ring Geoff and tell him, "Come and see me."
Geoff would turn up a few weeks later.
Ron Ibbotson passed away in June 1994, and Geoff and Kerry Packer bought his son, Paul, out of the business, eventually forming the Consolidated Meat Group (CMG).
The strategy with Packer had always been to build a 'super plant' and they began to look at a number of possible sites for the project with land under contract in more than one location. AMH, by this stage, had abandoned Beaudesert, but this was at the top of Geoff's list as he still felt it was an excellent site for his super plant concept.
Around June 1994, Smorgon took a decision to get out of the meat business for a second time and so put its five plants, including the two former Angliss plants at Townsville and Rockhampton, on the market.  In hindsight, Geoff felt that had they stuck to the original strategy of a greenfield super plant, they would have made a killing.  However, they entered into discussions with David Smorgon and his plant manager Kevin Howie, and soon agreed on the purchase of CQME Lakes Creek, near Rockhampton. They inspected a second processing facility at Townsville, but felt it would cost too much to refurbish, and the site was eventually demolished, to make way for housing, as Townsville expanded.
After purchasing Rockhampton the Packer/Tancred partnership invested heavily in upgrading it. According to Geoff, the philosophy in CMG was very much about being the biggest and the best, rather than the most profitable and they soon had it cranked up to 2200-2300 per day, the largest in the country at the time.
Geoff decided to leave the joint venture in the middle of 1999 after five years.  It had become increasingly difficult to reconcile the way the Packers did business with the Tancred style of management.
The business also hadn't done terribly well and there were complexities with the CMG structure that other businesses didn't face. These included processing cattle from CMG's pastoral interests at certain prices, which did nothing for the bottom line. The joint venture agreement gave Packer the upper-hand, and they began to bring in the 'high flyers' who had little empathy with the business. Geoff sold Tancreds' stake in CMG in 1999.
Within three years Packer let most of the staff go and entered a joint venture with Teys Bros to run it. Geoff is not sure, but he suspects that the tough financial lessons learned by the Packers over this period would have allowed Allan Teys to negotiate a more practical arrangement with Kerry Packer than he might otherwise have done.
Tancreds' departure from CMG essentially marked the end of the Tancred involvement in the meat processing business. They operated a mutton boning room in Brisbane for a few years, and held a small shareholding in Peter Greenham's hot boning operation at Tongala in Victoria, but have since largely been out of the meat business.
The family now manages a range of property investments which include some pastoral interests, but the meat days are now well behind them.
Geoff still flirted with the 'super plant' concept for a few more years, but needed a more flexible US beef quota management system to make it viable.
Indelible mark
The Tancred family has left an indelible mark on the Australian meat industry and Geoff's entrepreneurial flair – while it wasn't always successful – helped catapult the industry and the country to a premier position in the global red meat marketplace.
However, like all the post war red meat processing companies he competed with, few exist today, a testimony to the low margin environment and the dynamics of change that they constantly struggled to manage.