Bill Loughnan cared deeply for country people and the rural sector, a devotion that was reciprocated in the deep respect in which he was held throughout the industry.
A highly regarded agribusiness lawyer, Bill recently celebrated a successful 40 plus year legal career, devoted to servicing the bush.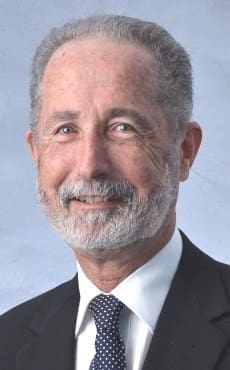 Raised on a family property near Mitchell, he studied law during the 1970s beef depression, and for 30 years balanced his legal career with running grazing properties in western Queensland.
He routinely visited rural Queensland to visit face to face with clients, becoming a well-known and trusted advisor to many country families, serving in some cases four generations of the same family.
Peter Kenny, who worked with Bill throughout their careers, firstly at Cannan and Peterson and then subsequently at Thynne & Macartney, described Bill as the pre-eminent lawyer in the agricultural sector in northern Australia for more than three decades.
Bill was at the forefront of representing landholder interests in many important legal developments in the history of Queensland agriculture, including vegetation management, mining and gas compensation arrangements for landowners, groundwater security, Native Title and the upgrading of Crown leasehold tenures.
For more than 20 years he served as the principal lawyer of the United Graziers Association (UGA) and was the lead lawyer in the amalgamations of the Cattleman's Union, the Grain Growers Association and the UGA which formed AgForce, giving the Queensland agricultural sector the ability to speak with a united voice.
Following a cancer diagnosis late last year, Bill passed away peacefully on October 7 aged 66, surrounded by his wife of 43 years Stephanie and their three children, Olivia, Matthew and Andrew at the family home in Moggill, Brisbane.
His loss has deeply saddened many across the northern Australian agricultural sector where he was widely regarded as a highly skilled lawyer, a formidable advocate for his clients, a true champion of the bush, and a lifelong friend to countless rural families and fellow professionals across the agricultural and legal spectrum.
Mitchell cattle producer and former AgForce Cattle President Anthony 'Bim' Struss, a client of more than 40 years, described Bill as an outstanding citizen whose philanthropic endeavours and benevolence above and beyond his paid positions were thoroughly deserving of formal recognition.
"Bill was a very skilled lawyer who demanded honesty and fairness in contractual agreements. His vast knowledge and understanding of regulations pertaining to property transactions endeared him to so many family enterprises and major corporate pastoral groups," Mr Struss said.
"He had empathy for the land and those who managed it. He was instrumental in policy and legislative discussions that took place over his years in office in relation to important developments in the history of Queensland agriculture.
"Bill was more than a conveyancing lawyer. He was a friend to many of his clients and gave advice willingly far beyond his charter."
Peter Kenny said Bill was always a formidable advocate for his clients' interests.
"He represented a number of the country's biggest landowners in the many complex facets of their businesses, but I always felt he was happiest looking after the hundreds of family operators for whom he was not only their lawyer but also their friend," Mr Kenny said.
"I suspect that this was due to Bill's upbringing on his family's grazing property, "Rutland" at Mitchell during his formative years as well as the experience he gained later in life running sheep and cattle on his own properties, "Arlington" and "Wongamere".
"Bill's influence extended a lot further than this though.
"Bill was often at the coalface of the many policy and legislative discussions which took place over the years.
"Bill will be sadly missed, not only by his family and friends but also by a significant number of the next generation of agricultural lawyers whom he trained and was their mentor."
In a December 2016 interview published on the Queensland Law Society website Bill reflected on his career, articulating his deep love for the bush and its people.
"It's the people that make it special. There are any number of families in the bush who were clients of our group before I became a lawyer and who, all going to plan, will continue to be clients when I am long since retired. People in the bush are the 'salt of the earth' – great clients to have. They become personal friends in many cases. Our group has numerous intergenerational clients. One family comes to mind where I've acted for four generations. The sense of personal satisfaction from such relationships surpasses any monetary rewards and makes this part of Australia, for me, the best place to live and work."
A funeral service will be held from 2pm on Tuesday, 15 October, at the Holy Spirit Anglican Church, Kenmore.
---
Early Life and Career
Christened William Rainsford Loughnan, Bill was born in Mitchell Hospital on 22 December 1952, the third child of Kitchener Maitland Loughnan and Arlie Verle Nason of Rutland, Mitchell. He was the brother of Eleanor, Harry and Roger.
After studying law at the University of Queensland he was offered articles of clerkship with Cannan and Petersen, a firm with a significant practice in the agricultural sector, in 1975.
On 18 December 1976, Bill married Stephanie Beale, and was admitted as a Solicitor of the Supreme Court of Queensland shortly after in February 1977.
In 1979, at 27 years of age, Bill was made a partner of Cannan and Petersen. A unique feature of the firm at the time was the visited office program it pioneered to provide face to face legal service to clients in regional centres including Longreach, Charleville and Roma, which was later expanded at Bill's instigation to include Emerald and then Rockhampton.
Bill participated in the visited office program for decades and became a well-known advisor to many local families and businesses in those regional areas and made lifelong friendships.
Despite having a very busy professional life with his legal practice, Bill was able to maintain a personal interest in his own rural properties 'Arlington' (with his brother Harry initially for a number of years) and 'Wongamere' where he ran both sheep and cattle.
Bill authored documents that are now commonly used as precedents by many lawyers involved in the sale or purchase of agribusiness assets, the negotiation of compensation agreements with mining and gas companies and the negotiation of Indigenous Land Use Agreements with native title claimants on behalf of land holders.
Reflective of his desire to be involved in something of long-standing value to rural Australia, Bill was involved in the establishment of The Wetlands and Grasslands Foundation in 2000 and one of its inaugural honorary directors.
The Wetlands and Grasslands Foundation is a not for profit environmental association the principal objectives of which include improved water conservation, land management, and a deeper understanding of these very much sought after environmental outcomes. Bill gave of his time for the Foundation without pay.
Bill also pursued other industry-wide philanthropic endeavours. He presented seminars statewide on diverse subjects ranging from land tenures, native title, structuring businesses to wills and enduring powers of attorney.
He also invested heavily in the provision of detailed succession planning workshops throughout Queensland, involving considerable time away from his young family. These seminars were free of cost to participants, and included all day group sessions followed by one on one meetings with individual families to address their specific concerns some weeks later.
Bill was instrumental in publishing "A Legal Guide for Queensland Primary Producers" (currently in its 4th edition) at the instigation of the Queensland Law Society/Law Foundation.
In 2002, following a change of ownership and direction at Cannan & Petersen, Bill was very proud to lead his entire team across to Thynne and Macartney, a long-standing but smaller firm which he was satisfied could attend to the needs of his rural clients and give him a greater opportunity to serve his clients and play a role in leading the firm.
Bill was also keen to ensure that the agribusiness group continued to prosper upon his retirement and with Peter Kenny, actively mentored younger lawyers coming through the group, two of whom have since become partners, Ari McCamley and Alex Ramsey.
In the last five years of Bill's practice, Bill chaired the partnership until his retirement in December 2017.
With Thynne and Macartney, Bill was a supporter of the Royal Flying Doctor Service, the Royal Brisbane Hospital and the Gallipoli Medical Research Foundation.