THE red meat industry could soon have a new tool to predict lean meat yield, with the development of a microwave scanner.
Murdoch University's Advanced Livestock Measurement Technologies program (ALMTech) is applying microwave technology to enhance genetic selection, improve carcase feedback and optimise beef and lamb carcases to meet market specifications.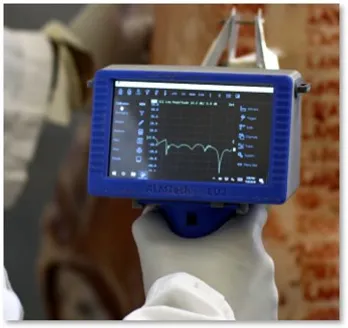 "Using this device to measure fat and tissue depth is far more accurate than relying on the human-provided score where they palpate the live animal or carcase," ALMTech's chief investigator, Dr Graham Gardner said.
"Feedback from processors is crucial for producers, and better measurement technology will help provide that."
Carcase feedback collection
This microwave system has been targeted as a cheaper, alternative measurement technology to the Dual-Energy X-ray Absorptiometry system (DEXA).
While DEXA can determine full bone, muscle and fat measurement – beneficial information for processors – the microwave system measures fat depth at a single point to predict carcase composition and lean meat yield.
This information is beneficial for other value chain members, particularly lotfeeders.
"The microwave system isn't as accurate as DEXA, but it is significantly cheaper and doesn't require the space needed for DEXA, which is often limited in processing plants," Dr Gardner said.
"The idea is that we provide a slightly less accurate but far cheaper and easily deployable device for industry to access."
The device has demonstrated success in measuring GR tissue depth, P8 and rib fat depth in live animals and carcases. It will be most suitable for feedlot and abattoirs to provide carcase feedback to their suppliers.
There's also potential for the scanner to collect information on condition score and maternal fatness in ewes – allowing producers to manage their ewe flocks to ensure optimal lambing rates.
"The outcome of a producer's genetic selection will be informed by the feedback from this device," Dr Gardner said. "Focused producers are always tweaking finishing to enhance their compliance to carcase slaughter grids, so better, more transparent feedback will encourage them to trust their data to enhance their systems."
Challenges and next steps
The technology is currently at accreditation stage, but as the project's lead engineer, Jayaseelan Marimuthu explained, there have been challenges along the way.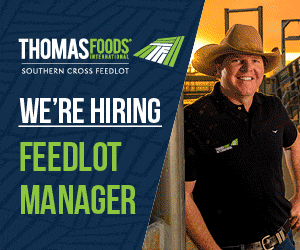 After going through the lengthy process for accreditation to predict GR tissue depth in lamb, the team realised their devices were not equally calibrated – meaning that the carcase tissue depth predictions differed from device to device.
"We had to go back and reinvent our calibration method," Jayaseelan said. "This has made our measurements more robust and more transportable, meaning any device can now be used anywhere in Australia and get the same answer.
"It was an early hiccup that we had to fix to ensure the accuracy of our product."
Mr Marimuthu said while there were still several steps before full adoption of the device – including accreditation, user training and kill-chain implementation – he was excited by the challenge of rolling it out to industry.
"The device itself is a fancy bit of electronics. It has to be treated carefully, so we're working with a couple of collaborators on a commercial road test. They'll use it, work out the idiosyncrasies, tell us what the problems are, and then we can keep tweaking the physical design to make it more user-friendly and ready for commercial use."
About the hand-held, portable microwave technology:
ALMTech has innovated, prototyped, and is now commercialising this device to measure single-site subcutaneous fat depth in both live animals and carcases. In Australia, fat depth is a key component of live animal trading and determining finishing time for slaughter, yet currently fat scoring is via a visual or palpated estimate, which is subjective and imprecise. Ultra-wide band microwave is a non-invasive technology that uses low power, non-ionizing electromagnetic waves to determine fat depth. The technology takes advantage of the differing properties (permitivity and conductivity) of biological tissues whereby an antenna transmits pulses that produce a frequency-dependent diversion and scattering at tissue boundaries, enabling estimation of depth. The measurement is instantaneous and requires no specific training of the operator, aside from accurate placement of the antenna at the desired site of measurement. Unlike DEXA, the low power frequencies are non-destructive, hence it poses no health risk to living or dead tissues.
Producer's view
Michael Hughes focuses on maximising efficiency and meeting market specifications in his NSW Angus feedlot, so he was keen to try a new hand-held device which could take the operation's carcase performance to the next level.
The system, which uses microwave signals to measure carcase composition, is being trialled on his feeder cows in an effort to boost feed efficiency and carcase performance.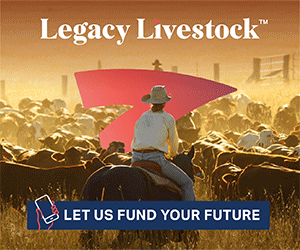 "At the moment, we're mainly using it to measure fat on the P8 (rump) of our feeder cows," Mr Hughes said.
"Our feedlot is unique in that we're putting older cows on feed for 60 days before turning them off, so we get cows coming into the feedlot in various conditions, from store condition to quite fat.
"We want to use the system to work out what body fat the animal is carrying at the time of entry, so we can tailor their feed ration.
"The system itself is very quick and simple – we just touch the device on the animal's body when they come into the crush and pull the trigger to take the fat measurement."
Knowledge is power
Having this measure of carcase composition ahead of time could prove key to Mr Hughes' efforts – streamlining costs and helping meet market specifications.
"At the moment, our kill sheets indicate our cows have anywhere between 10–12mm to 45–50mm of P8 fat when processed, with 10–15mm the ideal measurement," he said.
"By using the system to measure fat on each individual animal, we can now adjust our management to keep within the 10–15mm ideal range.
"For example, we might elect not to feed animals that are already too fat and instead choose another option for them other than the feedlot, such as doing a grassfed kill.
"Similarly, it can help avoid overfeeding, as you can tailor rations to reduce the cost of investment in the animal."
Once the device is accredited for commercial use, Mr Hughes hopes processors will also reap the benefits of the technology.
"If we're not sending animals over that ideal 10–15mm fat measurement, processors will minimise the waste they create in the boning room through trimming," he said.
"Not only will this mean it take less time to process the carcase, but they will also get more premium product."
"Once commercially available, we expect the system to provide an instantaneous, accurate reading of P8 fat. Into the future, we could even look at how it can help assess eating quality based on intramuscular fat," he said.
"The possibilities are exciting – and applications could exist not just for cattle, but for sheep as well."