THE United States has announced an immediate suspension of all imports of beef products from Brazil, over food safety concerns.
The decision, announced overnight in a statement from US Agriculture Secretary Sonny Perdue, comes three months after a major scandal involving allegations of bribery of Brazilian meat inspectors shook the country's meat industry, prompting more than 15 importing countries to impose temporary bans or higher rates of testing.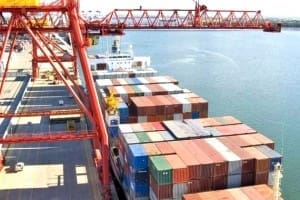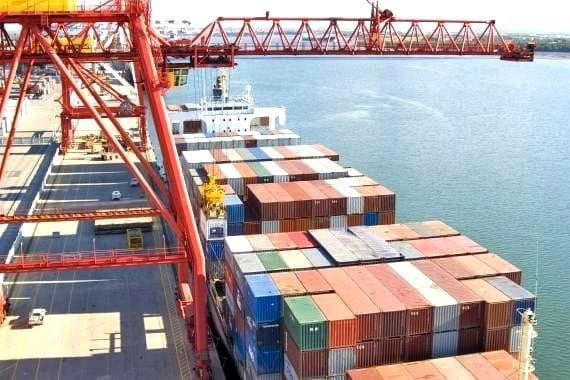 The suspension of all imports of fresh and frozen beef from Brazil was imposed because of recurring US concerns about the safety of the products intended for the American market.
The suspension will remain in place until the Brazilian Ministry of Agriculture takes corrective action which the USDA found satisfactory, the statement said.
Since March, USDA's Food Safety and Inspection Service has been inspecting 100 percent of all meat products arriving in the US from Brazil. FSIS has refused entry to 11 percent of Brazilian fresh beef products. That figure is substantially higher than the rejection rate of one percent of shipments from the rest of the world. Australia's rejection rate is close to zero.
Since implementation of the increased inspection of Brazilian beef, FSIS has refused entry to 106 lots (totalling almost 1000 tonnes) due to public health concerns, sanitary conditions, and animal health issues.
Agriculture Secretary Perdue stressed that none of the rejected lots had made it into the US market.
The Brazilian government had pledged to address the US concerns, including the self-suspension of five processing facilities from shipping beef to the US, the USDA statement said. The overnight action to suspend all fresh beef shipments from Brazil superseded that self-suspension, it pointed out.
"Ensuring the safety of our nation's food supply is one of our critical missions, and it's one we undertake with great seriousness," Secretary Perdue said.
"Although international trade is an important part of what we do at USDA, and Brazil has long been one of our partners, my first priority is to protect American consumers. That's what we've done by halting the import of Brazilian fresh beef.  I commend the work of USDA's Food Safety and Inspection Service for painstakingly safeguarding the food we serve our families," he said.
Most of the Brazilian shipments to the US arrive through the port of Philadelphia. Reports have circulated of numerous product exam rejections, which is understood to be a factor in FSIS continuing to test Brazilian product at 100pc.
The office of Brazil's presidency had no comment when approached by media overnight.
Two big questions to be answered
Two big questions which arise since the US announcement are how long the blanket suspension lasts, and whether other countries currently importing Brazilian beef will follow the US lead.
There are plenty of historical precedents in global beef trade where the US has imposed such bans on meat suppliers, only for other importers, like Japan and Korea, to follow suit.
Most attention will focus on decisions made in China, where Brazil has rapidly gained a market foot-hold, since gaining access 12 months ago. Current Brazilian exports to China average around 20,000 tonnes per month.
Brazil-US trade less than 12 months old
In August 2016, the US and Brazil announced an agreement to accept fresh beef from each other.
The US had been banned from Brazil for 13 years as a result of BSE, and Brazil had been excluded from the US market because of its ongoing susceptibility to Foot and Mouth disease.
The Brazilian trade moved quickly to take advantage of the policy change with small beef shipments to the US in September of last year, to coincide with the annual conference of the Meat Importers Council of America.
Since then, the trade has not expanded as rapidly as some had anticipated. Earlier this year, trade sources suggested that Brazilian imports were arriving in the US in volumes around 400 tonnes per week, mostly beef trimmings used for hamburgers. In the week ending April 29, 387 tonnes passed USDA inspection, for a total of just 2752 tonnes for the year to that point.
Major US grinders/fast food operators have not made any decision to adopt the use of Brazilian manufacturing meat, up to now. One of the reasons is the high rates of inspection imposed by the US, with 100pc of Brazilian product tested for E. coli at port of entry.
The US suspension decision will create fresh scrutiny on Brazil's meat industry, and is sure to be closely watched by European, Middle Eastern and Asian nations that are major customers.
During May, an EU audit team detected a range of "critical deficiencies" in Brazilian horse and poultry meat establishments during an audit which took place following the recent spate of corruption scandals in the Brazilian meat industry.
Shortcomings related to enforcement and certification requirements were described as "serious" in a number of processing sites, while weaknesses discovered in previous audits were found to be "unaddressed", a report said.
While "nothing dramatic" was found in audits at Brazilian beef processing facilities, the overall impact did not help attempts to rebuild the integrity of the Brazilian image in the EU.
The objective of the audits was to verify in particular if the Brazilian system in place was effective enough to guarantee the safety and traceability of products intended for export to the EU.
EU officials also pushed for 100pc pre-export microbiological testing of poultry meat from Brazil and insisted that all poultry products are sampled and analysed for Salmonella. Since mid-March, the EU has reinforced its documentary and physical checks on meat consignments from Brazil with a total of 90 shipments rejected and 93 non-compliances reported.
Bribery scandal
In March, Brazilian authorities announced an investigation into alleged bribery in meat inspection who allegedly allowed expired meats to enter the market in exchange for cash.
Several countries, including major importer China, temporarily stopped buying Brazilian meats. After assurances from Brazilian officials, most began buying again within a few weeks.
Still, the episode proved a major embarrassment for a nation that prides itself on its beef and it had a large financial impact at a time when Latin America's biggest economy is struggling to emerge from its worst recession in a generation.
Brazil was the world's largest producer of beef and veal in 2016 and one of the top exporters, according to US Agriculture Department.