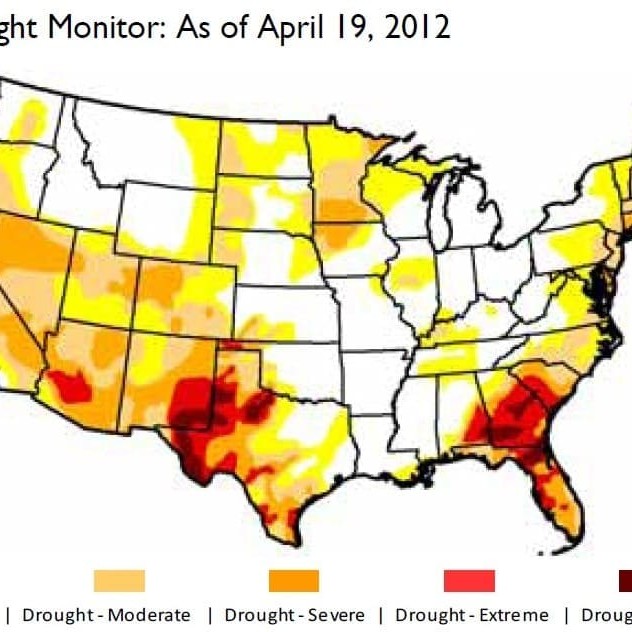 While there are early signs of herd rebuilding occurring in the US beef cow herd, drought continues to blight some key beef producing areas, weekend reports suggest.
US cow slaughter pulled-back sharply last week and is now tracking well below year-ago levels.
Based on the daily estimates provided by the US Department of Agriculture, cow and bull slaughter is currently running at about 120,000 head per week, about 10 percent below year-ago levels.
Analyst Steve Meyer from Chicago Mercantile Exchange's daily livestock report said while there was plenty of anecdotal evidence that US cow/calf producers were in herd rebuilding mode – indeed some areas of the country were well underway in expanding – much would depend on what happens with feed supplies this (northern hemisphere) spring and summer.
Hay prices in many parts of the US were at all-time record highs, a result of very tight stocks following a sharp decline in hay acres last year and the effects of drought.
In the Southern Plains, producers last autumn and winter had to drive hundreds of miles to find feed for their animals, Mr Meyer said.
"That's something that can be done in a pinch, but it's generally not a good business model if you plan to stay around," he said.
At this point in the year, moisture conditions were much improved in the US Southern Plains region, although the drought situation was still bad in the West Texas area, Florida and nearby regions (see map).
The USDA is expected to file a report on pasture and range conditions in the next few weeks, but anecdotal reports suggested things were in much better shape than last year in Eastern Texas, Oklahoma and Missouri.
This was evident in recent USDA beef cow slaughter data. For the month to April 7, total cow slaughter in the major beef producing region encompassing Arizona, Louisiana, New Mexico, Oklahoma and Texas was just 64,300 head, 23 percent lower than the same period a year ago, Mr Meyer said. Based on current trends, CME expected April cow slaughter in this region alone to be down 25-30pc from a year ago.
"But the situation is still precarious and more rain is needed," he said.
"Water reservoirs have been depleted after the drought last year and it is necessary to get additional moisture this spring in order to make it through the July and August heat. There are some drought pressures in the Southeast, which have kept slaughter in the region high," he said.
Hay acres in 2012 are expected to increase to 57.348 million, compared to 55.6m last year.
"Overall, there are some encouraging signs for producers which, if they are sustained for the next few weeks, could encourage some heifer retention and lead to fewer heifers coming to market," Mr Meyer said.
"But it will take years, many years, to increase the cattle herd," he said.