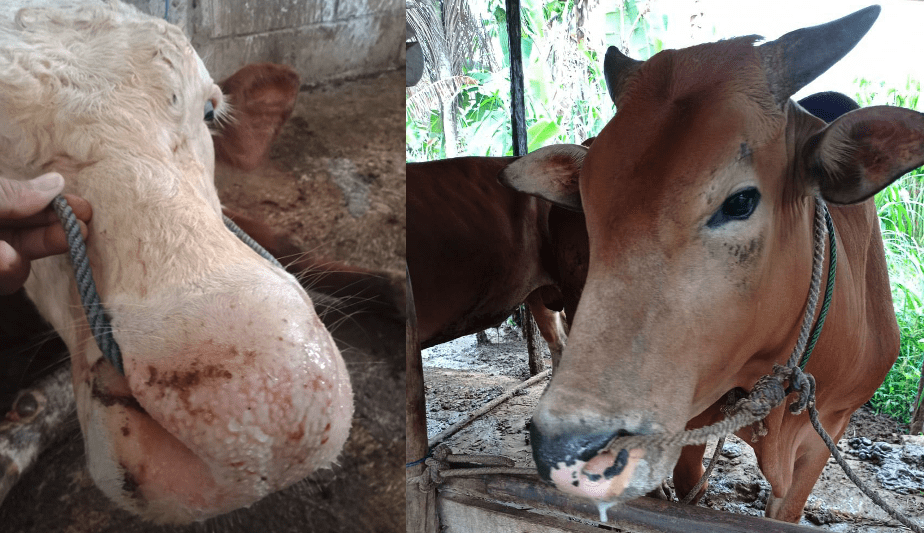 THE United States cattle industry has raised concerns about an increased risk of Foot & Mouth disease entering its southern border – with the subject a talking point at the industry's peak conference last month.
Conversations in the US seem to be taking a similar path to the Australian industry's response to the devastating disease entering Indonesia last year, with some raising concerns and others wanting calm.
Recently elected Cattle Australia president David Foote attended the US National Cattleman's Beef Association conference in New Orleans. He told Kerry Lonergan on Beef Central's Weekly Grill podcast the US was aware of the situation in Australia and had its own concerns.
"There were three other presenters who, on the slide packs, actually had pictures representing the map of Australia and Indonesia," Mr Foote said.
"So, they are well aware of our situation, but that's principally because the US is fearful of foot and mouth disease coming into their herds from Mexico.
"Potentially, the whole theme of the conference was, it's no longer a matter of if, it's actually when."
Mr Foote said if the disease entered the states it had the potential to spread quickly.
"They do not have the systems in place in terms of traceability, PIC numbers for properties, to manage if the one animal gets in," he said.
"It'll be scattered across through their States, basically coming in via Texas. And then it'll be scattered and they will really struggle to actually lock down. Whereas we have a much better-defined process."
NCBA raise concerns
Following the conference, then NCBA president-elect and South Dakota rancher Todd Wilkinson told Fox News a mass influx of illegal immigrants had put the country at a higher risk of FMD.
"Our border is just so porous, if that disease comes in, it's just going to devastate the industry. And frankly, I don't know how it's been kept out to this point," Mr Wilkinson said.
"It can come in, certainly, with animals. It can also come in on a meat product. So there's a number of ways it's going to come in. But the most likely way it's going to come in is some manure on the bottom of somebody's boot.
"We really need to get some mechanism so people can lawfully come into the country, they can be tracked and they can go into these jobs that need to be filled."
Others in the American livestock industry, who were contacted by Beef Central, played down the risk of FMD to the country and said they were confident that Mexico had the disease under control.
Still a concern in Australia
While the threat of FMD coming into Australia has quietened down in the public conversation, there still appears to be plenty of concern around. Speakers at last week's Argus Meat and Livestock Forum in Toowoomba highlighted biosecurity as a major area of concern.
Mr Foote said the one question he would ask agriculture minister Murray Watt would be about FMD and other biosecurity threats.
"How can we help him maintain the budget for biosecurity measures to keep these emerging animal diseases to the north (in Asia), out of our organisations and businesses?"
A question Mr Foote and his colleagues on the board of Cattle Australia will be able to ask if the organisation reaches its goal.
He said a mark of success for the new body was "when the Federal Government has any issue or information it requires for the grassfed beef industry, they ring the Cattle Australia number."