The National Cattlemen's Beef Association in the US has called on Google to rethink a new "sustainability search" feature that it says ignores the science demonstrating beef's sustainability and value to the environment.
NCBA president, Don Schiefelbein, a Minnesota cattle producer, believes the new search feature being trialled by Google stands to bias consumers against beef by providing inaccurate climate information on cattle production.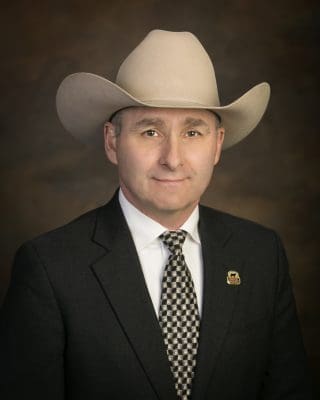 "Google is using its billions of dollars of resources to target cattle producers and ignore the science that demonstrates beef's sustainability and value to the environment," Mr Schiefelbein said.
"Cattle producers have a demonstrated record of continuous improvement, which has led to the United States recording the lowest global greenhouse gas emissions from beef while contributing to food security for the world.
"Additionally, cattle production protects green space, upcycles grass and forages, and provides consumers with a lean protein source packed with essential nutrients. Google should seriously reconsider this feature."
Google says it is adding new ways for users to choose sustainable options when searching, by adding a suite of new information panels and eco-friendly markers placed directly in search results.
The search engine will use the feature to mark used and pre-owned products (like used vehicles and clothing), include additional specs on electric vehicles and comparisons when users shop for cars, and even provide sustainability information for food items in Google recipes.
When users search for certain food recipes, like "vegan curry," "bean recipes," or "broccoli chicken," Google Search will also show the environmental impact of various food choices, such as the effect of different protein choices (read: the global impact of that food items' production and transportation) on greenhouse gas emissions.
A screenshot of a Google search for vegan panang curry. Below suggested recipes, there is a comparison of protein choices based on the amount greenhouse gas emissions.
The NCBA is concerned the feature ignores the important role livestock play in protecting open spaces, while accounting for only a small portion of greenhouse gas emissions.
"Eliminating all livestock in the US and removing beef from the diet would only reduce greenhouse gas emissions by 0.36% globally," Mr Schiefelbein said.
"NCBA is urging Google to consider the science of beef production before making this new feature widely available."