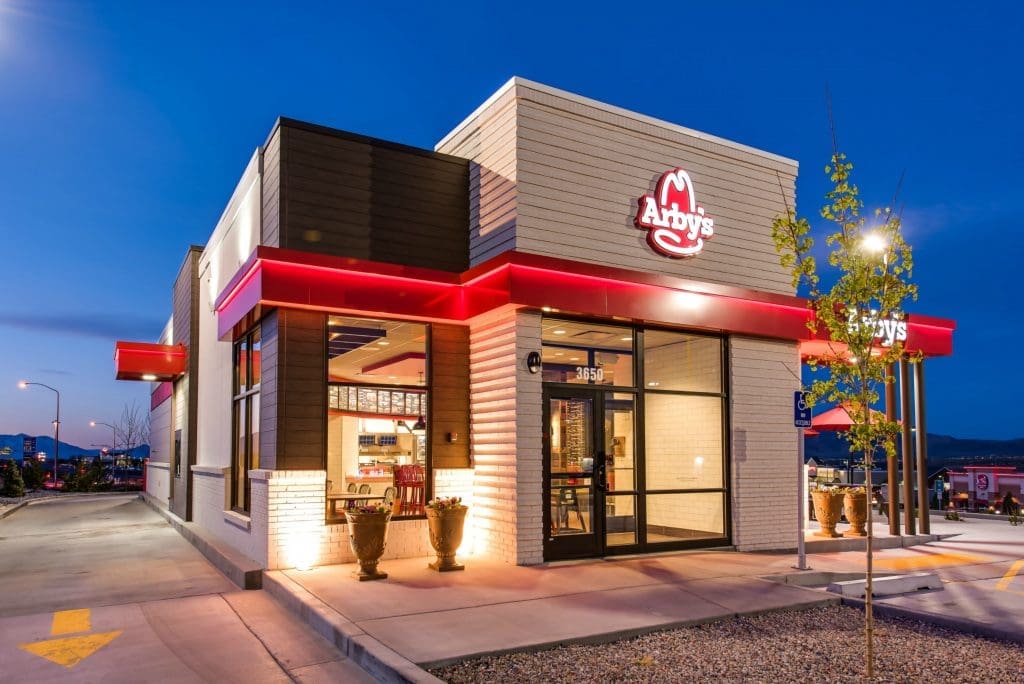 ONE fast food chain in the United States has refused to join the rush of burger selling rivals to add fake meat to their menus, staking a claim it is and will remain proudly 100 percent about real meat.
In fact the Arby's chain has gone one step further and added a 'meat based vegetable' – which it terms a megetable – to its menu. Arby's  'Marrot' is a carrot that is made entirely out of meat.
Arby's is an American quick service fast food restaurant chain with more than 3300 restaurants.
In 2014 it adopted the tagline "We have the meats!".
In a recent interview published on the FastCompany business news site on Monday, chief marketing officer Jim Taylor indicated the company has doubled down on that position in an age of plant based Impossible Burgers and Beyond Meat.
Arby's has not only decided to resist the rising tide of veganism and flexitarianism, it's positioned carnivory as a "with us or against us" values system, FastCopmany reported.
"If you are someone with us, who shares a passion for high-quality meat cooked the right way as deliciously as possible, we're going to be a place you can get an abundance of different types of meat as a centrepiece for every sandwich," Mr Taylor said.
He also threw out a challenge to rivals who have built successful businesses on meat but are now trying to appeal to the vegan and vegetarian minority.
"Here's our philosophy: If you try to stand for everything, you end up standing for nothing," he said.
"At some point you have to draw a line.
"This is what we're going to say our brand is all about.
"We made a decision [that] our brand is going to be about real meat, and there will be other people who get into plant-based, but our true north is we have the meats, and real meats."
FastCompany said the chain's decision to adopt a "real meat" strategy had been integral to reversing a revenue downturn that began in 2008, when Arby's sales dropped 5.8 pc and a further 8.2pc the following year. With sales and margins dropping, the business was sold to Inspire Brands, part of a group of 'meatatarian' brands including Buffalo Wild Wings, Hardee's/Carl Jr.'s, Sonic, and Culver's. With a new "meats first" focus the chain has enjoyed same-store growth every year since, with revenue reaching $3.9 billion in 2018, almost four times 2011 levels.
In response to questions as to whether it was concerned how the strategy would fare as the number of people claiming to be vegan in surveys has reportedly grown to 6 pc of the US population, the business was unphased.
"We're never going to win over people looking to . . . eat vegetarian meat," Mr Taylor said.
"We're never going to be that choice."
"Let's speak to the 95 percent of the people who are out there versus the 5 percent we don't have any right to win with anyway."
When pressed what may happen in 10 or 20 years' time, particularly if herds are reduced to meet carbon emissions goals, Mr Taylor was still not concerned.
"At least half the people 3000 years from now are still going to be eating meat," Taylor says with a chuckle.
"What I've found, for long-term adoption in mainstream America, is 'How does it taste and what does it cost?'
"People are not going to pay more for something that tastes worse. I've seen statistics where 80% to 85% of vegetarians come back to eating meat as part of their lifestyle at some point.
"We want to be that place for people . . . coming back."
"That takes a stand at this day and age. Not appealing to vegetarians, in fact, makes us stronger as a brand. We're 100% carrying a flag for meat-loving America."