AFTER a 15-year absence, fresh and frozen beef from the United States could start appearing again on Australian retail shelves as soon as in the second half of next year.
The prospect follows an important milestone reached yesterday in the Federal Government's beef Import Risk Assessment process.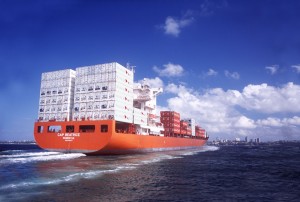 A draft report released by the Department of Agriculture and Water Resources of a review of the import requirements for fresh (chilled or frozen) beef and beef products from five countries has been completed.
In line with Australia's international trade obligations, the DoA initiated the review in December last year in response to beef market access requests from the US, Japan and the Netherlands. For reasons of convenience, two other international suppliers already approved to export beef to Australia – New Zealand and Vanuatu – were also included in the review.
To access the Australian market for fresh beef and beef products, applicant countries undergo a two-part review process that identifies food safety and biosecurity risks, and applies conditions that exporting countries must meet.
The draft report released yesterday by DoA covers the animal health biosecurity risk part of the assessment. A separate study completed earlier by Food Standards Australia & New Zealand (see details below) covers separate human health risks, including BSE.
The biosecurity review says it has taken into account current scientific information, international standards developed by the World Organisation for Animal Health (OIE), as well as policies adopted by other countries for the importation of these products.
The review covered meat, bone and some offal items, but excludes brain and nervous system items often associated with BSE risk. It took into account "new and relevant peer-reviewed scientific information, advice from scientific experts, and relevant changes in industry practices and operational practicalities."
Sources close to the trade access process told Beef Central the completion of the biosecurity part of the import risk assessment cleared one of the last major hurdles before the US and others gain access to the Australian market.
Public consultation process
The Import Risk Assessment process now enters a 60-day public consultation period to give stakeholders the opportunity to provide 'technical' comment. Stakeholder submissions will be considered when finalising the review, the draft report says.  Comments on the draft report need to be submitted by 13 February.
"All submissions received on the draft review will be carefully considered by Animal Biosecurity in finalising the review of existing policy," documents released yesterday said.
Once that consultation period is complete, sources suggest it may take at least six months (one source experienced in regulatory matters suggested 12 months) for protocols to be established to allow trade to commence. That would suggest a possibility of a commencement of beef trade from the US into Australia some time in the second half of 2017, meat industry sources told Beef Central this morning.
The biosecurity report released yesterday, covering ten animal diseases, found that the biosecurity risk from each disease was considered "negligible and achieved Australia's ALOP (Appropriate Level of Protection) with respect to animal biosecurity risks."
In the case of BSE, assessed separately by FSANZ because of its human health implications, the US and Japan have been listed since May and September 2015, respectively, as Category One risk status. This means there are "comprehensive and well-established controls to prevent both the introduction and amplification of the BSE agent in a country's cattle population, and contamination of the human food supply with the BSE agent."
Countries defined as Category 1 are eligible to export beef and beef products to Australia subject to the relevant certification requirements, the FSANZ website says.
The US has reported four cases of BSE since 2003 – one imported case of classical BSE from Canada in 2003, and three atypical BSE cases, one each in 2005, 2006 and 2012.
Australia has not accepted beef imports from the US or Japan since 2001, when BSE was causing major concern across the globe.
Five years ago, the Department of Agriculture put an import risk analysis for several countries on hold while Japan suffered an outbreak of FMD, and more information was sought from the US, at Australia's request.
Are Australian audits of US plants likely?
Yet to be resolved in how the matter plays out from here is whether Australia would insist on inspection and approval of US export beef plants intending to consign product to Australia – in a similar way that USDA auditors visit Australian beef export plants on a regular basis. If applied, importers of US beef in Australia might have to pick-up the cost of that inspection process.
The last time that Australian inspections of US export plants occurred was back in the mid-1990s, but they were quickly discontinued when it became obvious that some US plants did not operate to the same phyto-sanitary standards as those routinely practiced in Australia.
Click here to access the full Department of Agriculture draft risk assessment report.
Click here to access this morning's separate report, "How likely are significant imports of US beef to Australia next year?"