AS seasonal conditions across eastern Australia deteriorate following a lack of summer rain, cattle producers are being urged not to gamble on animal welfare by transporting stock that are not fit to load.
Industry leaders are reporting recent crackdowns on fit-to-load criteria by on-plant DAWR veterinarians inspecting stock arriving at abattoirs.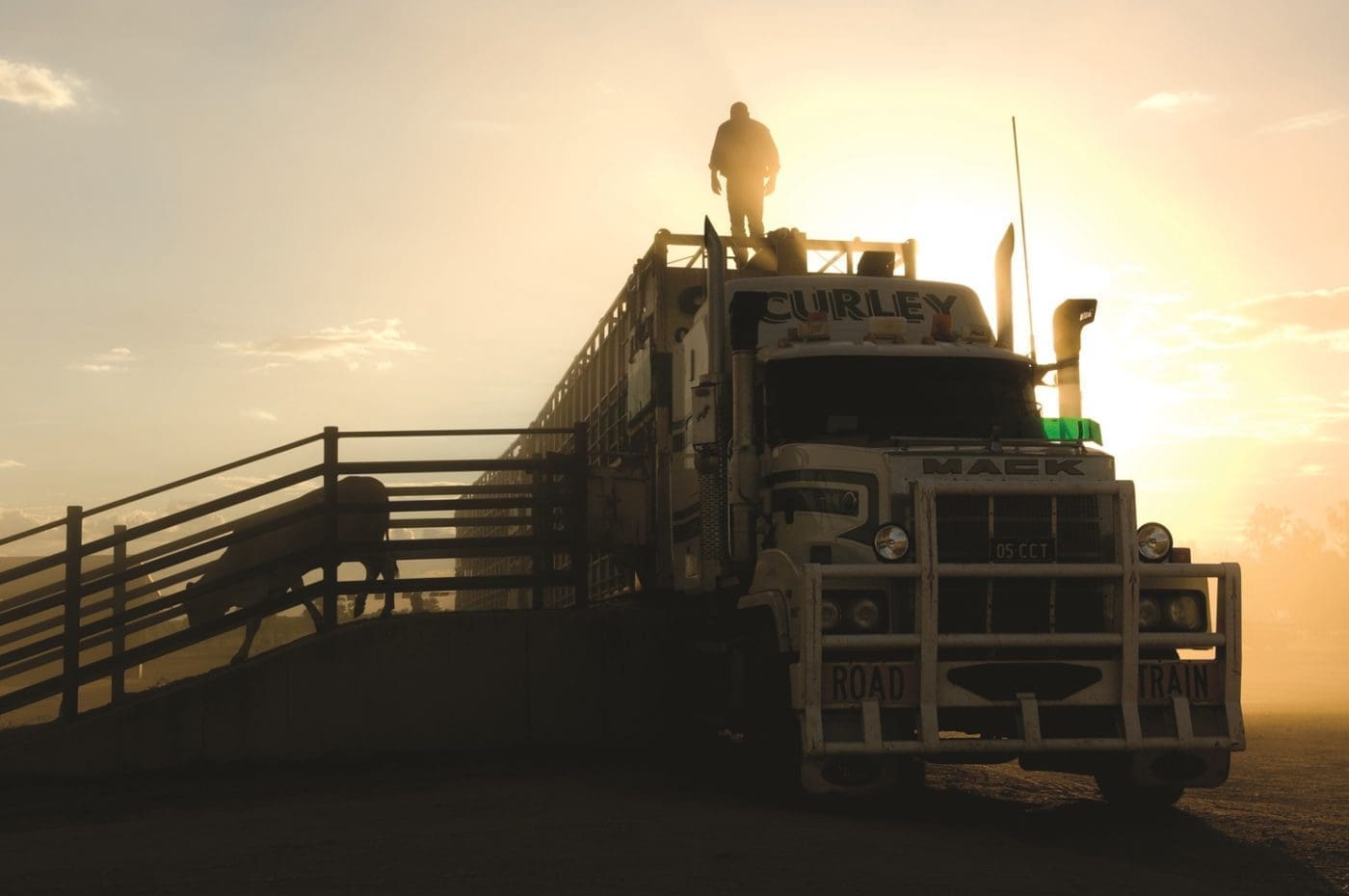 Producers unsure if an animal is not fit to load are being urged by Cattle Council of Australia to send a photo of the animal to their processor so it can be cleared by an on-plant veterinarian before it is loaded and transported.
Teys Australia general manager of livestock, Geoff Teys, said he supported the idea of a producer taking a digital photo and sending it to their preferred meat processor, so it could be shown to the plant's DAWR veterinarian for an opinion.
"There is a lot more awareness at plants these days concerning animal welfare issues, and people have to abide by the rules."
The Australian Animal Welfare Standards for the Land Transport of Livestock make it an offence to load and transport an animal in a way that causes, or is likely to cause, it unnecessary harm.
The standards are enforceable under State/Territory law.
The industry's "Is it fit to load" guide also provides clear information on what is and is not acceptable
The guide says an animal is not strong enough to undertake the journey if it:
cannot walk normally, bearing weight on all legs, or
is severely emaciated or visibly dehydrated, or
is suffering from severe visible distress or injury, or
is in a condition that could cause it increased pain or distress during transport, or
is blind in both eyes, or
is in late pregnancy
When asked about the proposal by Beef Central this morning, Australian Livestock and Property Agents chief executive officer Andy Madigan said ALPA agreed that the idea of a photo was a start.
However, he urged producers sending animals direct to processors or to saleyards to adopt this approach: "if in doubt, leave it out".
"Animal welfare is paramount so ensure you do the right thing at all times and remember saleyards are also being monitored for welfare issues," Mr Madigan said.
Australian Meat Industry Council CEO Patrick Hutchinson said the proposal had not yet been raised with AMIC, but the council was supportive of moves to improve animal welfare and was happy to speak with Cattle Council of Australia about the plan.
"It is a good start, but one of the key things that we need to be absolutely sure about is the liability of the processor in this process."
The 'fit to load' issue is gaining more attention as deteriorating seasonal conditions due to a lack of summer rain increases seasonal pressure on producers to destock and transport stock that may be at risk of becoming too weak to travel to saleyards or abattoirs.
Digital connectivity means the cattle industry is under unprecedented levels of scrutiny today. Documented lapses in animal welfare can have serious consequences for the broader industry, well beyond the individual stock owner involved.
Animal welfare groups have indicated they will push for more prosecutions and also rules requiring that veterinarians approve every consignment of cattle before it leaves a property.
Cattle Council of Australia independent director David Hill said producers who were not sure if an animal is fit to load should send a photo through to the processor so it can be checked with an on-plant veterinarian before it is transported.
"If you have an animal is you are not sure about, take a photo and send it through to them and then they can put it ion front of a vet," Mr Hill said.
"We need people to understand these guidelines are in place to protect producers, their business and livestock.
"Complying with these guidelines is in the producer's best interest. Noncompliance could result in prosecution or the need to verify that livestock are fit to load through vet certification."
"Abattoirs are not the only focus. It is illegal to send animals that are unfit to load to saleyards as well."
"Some producers think if the animal can walk it's OK to send, but it's not.
"If animals are caused increased pain from being transported, they need to be kept at home and treated or humanely destroyed if there is no likely hood that treatment will lead to recovery."
"This is a producer responsibility," Mr Hill said.
Producers need to be aware
Teys Australia general manager of livestock, Geoff Teys, supported the call, saying producers needed to be aware of the implications with cattle that may not be fit to load.
"There's definitely more awareness of the issue today, than what was seen earlier," he said.
"But it's not just about droughted cattle in poor condition. It also includes cattle that may have something physically wrong with them – either through injury, disease or other causes – that are not fit to load.
"That might range from a leg or head injury, to cancer eye or lumpy jaw. Once upon a time the response was to simply try to send animals like that to the meatworks, to 'dispose' of them. Today, producers need to be absolutely certain that every animal is fit to load, so they will not injure themselves in any way during transport" Mr Teys said.
Mr Teys said judgements about whether cattle arriving at the meatworks were fit to load were out of the processor's hands.
"It's solely a third party decision by the on-plant DAWR veterinary officer," he said. "The vet looks at every animal before slaughter."
Animals rejected by the AQIS vet did not enter the processing chain, but were destroyed, and the vendor could be charged for disposal of the carcase.
Prosecutions could also be made, at the vet's discretion.
Information to help producers, agents, buyers and transporters decide if an animal is fit to load is available at this link: www.livestockwelfarestandards.net.au
A webinar on Beef Central is being planned on the topic, "Are your cattle fit to load?" More details closer to the event.