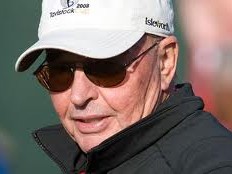 British-born billionaire and soccer club owner Joe Lewis has emerged as a significant shareholder in the Australian Agricultural Company, after quietly accumulating a reported 10 percent of the company's stock recently.
Reputedly the 22nd wealthiest person in Britain, Mr Lewis and his associates have apparently outlaid almost $50 million on AA Co shares through his Southeast Point company.
According to Forbes Magazine's list of billionaires published earlier this year, his wealth was estimated at A$3.2 billion, making him the 347th richest individual in the world. Another estimate in the London Times put his value at A$4.4 billion. He made most of his money as a currency trader in the 1980s and 90s.
Media reports suggest he may have made more than $1 billion in 1992 betting on the Pound crashing out of the European Exchange Rate mechanism.
Mr Lewis, a tax exile living in the Bahamas, has investments across the world, including a golf estate in Florida where Tiger Woods lived. He also owns a large stake in UK pubs and restaurants company Mitchells and Butler, and a controlling interest in London's Tottenham Hotspur football club.
While his Tavestock company is understood not to have held agricultural assets in Australia previously, Mr Lewis has extensive cattle, cropping and orchard assets in Argentina.
He is seen as a long-term investor in AA Co, but there is no indication yet that he may seek to expand his holding closer to the 20pc FIRB limit that would trigger foreign ownership scrutiny. Nor is it known he is likely to seek an AA Co board seat.
AA Co shares closed on the ASX on Friday at $1.40, up from around $1.30 in mid-October.