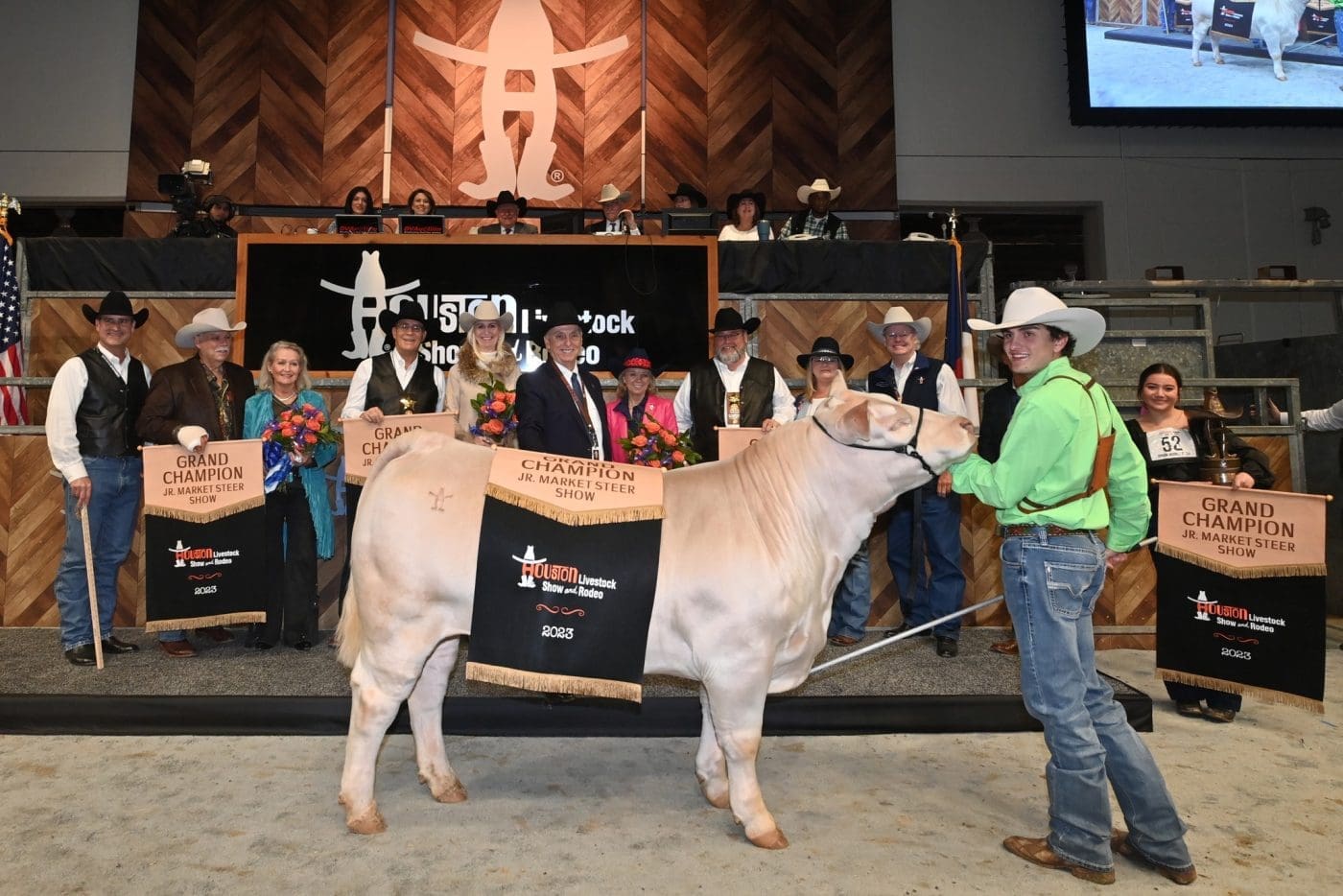 TWO led steers at one of the world's largest livestock shows in the United States have sold for more than US$500,000 each – in a bid to help educate the next generation of the agricultural industry.
The Houston Livestock Show grand champion steer sold US$550,000 and the reserve grand champion sold for US$540,000, exchanging to AU$823,000 and $808,000 respectively.
Houston's market steer auctions have become well-known across the world, with syndicates of buyers putting up large amounts of money to go towards a scholarship fund. While this year has seen a big sum exchanged, last year's winner went US$1m and the 2019 winner went for US$625,000.
Similar events happen across the country, with the Texans normally putting up the most money for the winners. Fort Worth's winner "Snoop Dogg" was purchased for US$440,000 earlier this year.
The Grand Champion Steer, King, was exhibited by Milam County 4-H member Stiles Patin, 17. The steer sold for $550,000 to J Alan Kent Development – Julie and Alan Kent, Sheri and Rob Walker, Randa and Ray Gilliam and Andrea and Scott Fish.
"This is what Texas is all about," Alan Kent said. "We want to give back to the kids and the community."
The Reserve Grand Champion Steer, exhibited by Tristan Hines, 18, from Sterling County 4-H, sold for $540,000 to the Champagne Cowgirls.
"One of the nicest things is getting to meet the kids and their families," Ellie Francisco, Champagne Cowgirls founder, said. "It is special knowing that our money is going to the education of Texas kids."
Hines and his steer, Astro, join a family tradition of success at the Houston Livestock Show and Rodeo. Hines' mother won Grand Champion Steer in 1984, and his first cousins won Grand Champion Steer in 2005 and 2014.
Source: Houston Livestock Show and Rodeo