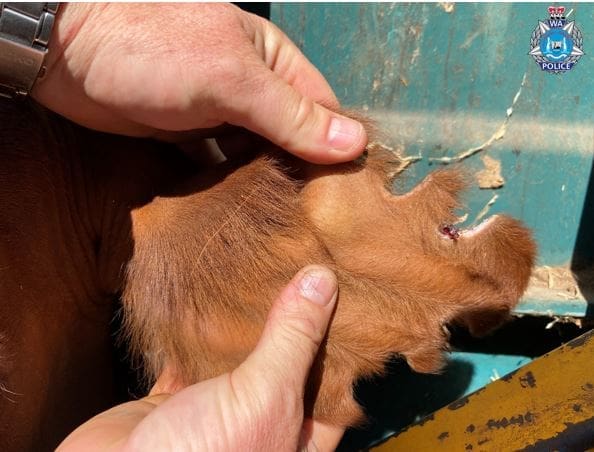 RURAL Crime Squad officers in Western Australia have charged a 43-year-old man and a 37-year-old woman from the Upper Gascoyne region with offences relating to the theft and sale of 803 cattle valued at approximately $800,000.
The WA Rural Crime Squad commenced Operation Topography to combat an established criminal network involved in the theft and subsequent sale of cattle from the Mid-West Gascoyne and Pilbara Districts.
The operation is ongoing and will continue until all known Criminal Networks are disbanded.

A WA Rural Police Squad statement said the criminal networks are comprised of individuals and companies linked to the business of cattle including aerial and ground musterers, livestock trucking companies, truck drivers, stock agents, abattoirs and feedlots.

In the first phase of this operation, the 43 year old man and 37 year old woman were charged last week.

They are due to appear in the Carnarvon Magistrates Court on March 15 and are each charged with:
• 6 x Stealing;
• 6 x Property Laundering; and
• 1 x Receiving.

"This is just the start of our ongoing investigation into the theft of livestock and the criminal networks involved in the logistics and profits of these offences. People involved in committing these crimes will be caught, their assets will be seized and they will be put before the courts. Heavy penalties apply for these offences, including lengthy terms of imprisonment," Detective Sergeant Paul Matthews of the Rural Crime Squad said.

Source: WA Police. Any one with information relating to the theft or sale of stolen livestock to call Crime Stoppers on 1800 333 000 or report online at www.crimestopperswa.com.au. People reporting information may remain anonymous if they wish.