Video story documenting the arrests provided by Victorian Police
A WOMAN and teenage boy were arrested in northern Victoria yesterday after a month-long investigation into the theft of eight Speckle Park calves.
Members from the Victorian Police Eastern Region Crime Team, with assistance from regional detectives, said they executed warrants in Colac and Werneth at 7:30am on Thursday morning.
A 53-year-old Colac woman and a 17-year-old Werneth boy were subsequently arrested, and police say the pair are now assisting with their enquiries.
The raids also led to the recovery of a Speckle Park heifer calf and seven Speckle Park bull calves which had been reported stolen from a dairy farm on Blamey Road, Yarroweyah last Friday, June 7.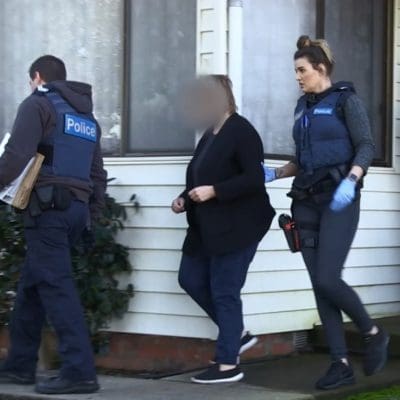 Police said they had also been searching for 29 lambs and a ewe reported stolen from saleyards in Shepparton on May 19, but the sheep had not been recovered.
Eastern Region Crime Team Inspector Matthew Baynes said the arrests reflected "the dedication of Victoria Police to farm related crime, in particular theft of livestock across regional Victoria".
"We know the farming community is concerned about incidents of stock theft and we want to reassure everyone that police take this issue very seriously," he said.
"We have a dedicated Agricultural Liaison Officer program (AGLO) which is a collection of more than 60 members across the state who have expert skills in investigating livestock theft and farm crime."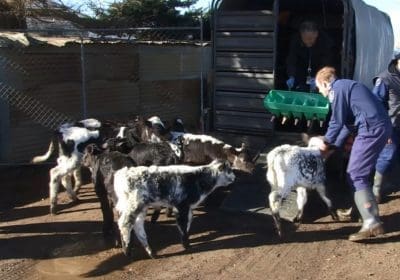 AGLOs oversee farm crime and livestock theft investigations where required, provide advice guidance and assistance to members, establish and maintain relationships with farming partners, liaise with the farming community, encourage reporting of livestock theft, maintain a contemporary knowledge of local trends and issues and engage with partners to identify and mitigate risks in farming practice.
"We want to remind the farming community that police are here to help. "It's important that any incident is always reported to police at the earliest opportunity so that we can investigate fully.
"If you see any suspicious behaviour, particularly stock crates or trailers which appear out of place, then we encourage you to report this to police or to contact Crime Stoppers on 1800 333 000 or www.crimestoppersvic.com.au."
Source: Victoria Police