MORE than 400 producers and industry representatives participated in a packed program of events as part of Meat & Livestock Australia's Red Meat 2017 gathering in Alice Springs, which wrapped up yesterday with the MLA annual general meeting.
The two-day showcase event for the Australian red meat industry featured a property tour, business breakfast, industry forums and trade show which highlighted the latest research, innovation and marketing insights.
During yesterday's AGM, MLA members voted on the election of three directors to the MLA board – an incumbent and two first-time boardmembers (see bios below):
New faces on the board are:
Northern cattle production systems specialist and Queensland cattle producer Russell Lethbridge, who received 86.9pc of votes in favour
South Australian sheepmeat and wool producer specialising in sheep and cattle breeding techniques, Andrew Michael, who received 79pc votes in favour.
Returning to the board for another three-year term is Victorian cattle producer and professional services expert in audit, corporate services and risk management Alan Beckett, who received 80.5pc votes in favour.
The MLA board is a skills-based board. Directors have complementary skills in order to make informed decisions for the long-term benefit of the livestock industry.
Candidates for available positions are selected by a board selection committee, with MLA producer-members voting to endorse, or reject those candidates.
Departing the board this year are northern beef producer Geoff Maynard, who has served two terms since 2011; and sheepmeat representative Chris Mirams, who has served a three-year term.
MLA members also voted on the election of three producer representatives to the MLA board selection committee. Joining the committee are:
Peter Quinn as the grassfed cattle representative. There were five candidates put forward for the grassfed position
Tony Fitzgerald, the only candidate put forward, was endorsed as the grainfed cattle representative
Jane Kellock, the only candidate put forward, was endorsed as the sheepmeat representative.
The role of the selection committee is to call for applications, review, interview and then report to members on the suitability of candidates for election to the MLA board.
The board selection committee is currently made up of two non-voting MLA directors, three representatives nominated by producer peak councils and four producer members who have been directly elected by MLA members – one sheepmeat, one grainfed cattle and two grassfed cattle representatives.
MLA chair Dr Michele Allan provided the AGM with an overview of the industry over the last 12 months with a particular focus on the performance of the cattle, sheepmeat and goat markets. While looking at the challenges and opportunities ahead for the industry, she also reported on the work of MLA, including the ongoing strengthening of Australia's critical integrity and traceability systems and the work of MLA Donor Company in driving innovation for our industry.
MLA managing director Richard Norton reported on the performance of the MLA over the last 12 months, including how the company is meeting the KPIs as set out in the Meat Industry Strategic Plan, with the ultimate goal of fostering prosperity in Australia's red meat industry. Mr Norton focussed on the work being undertaken around ensuring the industry is responding to and meeting consumer demands, including addressing growing consumer demand for a sustainable product and a plan that could see the red meat industry become carbon -neutral by 2030.
New MLA board member biographies:
Russell Lethbridge
Mr Lethbridge with his family runs Werrington Cattle Co, a commercial beef cattle, breeding, growing and finishing enterprise. Werrington has been in the Lethbridge family for 114 years and with the current branch of the family in ownership since 1980. The Werrington business runs 10,000 head of cattle and comprises a breeding program on 19,500ha of natural eucalypt forest country, 250km west of Townsville and 200km north of Hughenden in North Queensland, plus a 27,000ha growing/finishing property near Alpha in central Queensland. Mr Lethbridge has a deep understanding of cattle production systems, managing breeder and feeder cattle under extreme environmental conditions and pasture nutrition levels, utilising genetic selection and strategic herd management to achieve production and business success.
Previous roles: Mr Lethbridge was an elected representative on AgForce for seven years beginning as Regional Vice President for the north region, then as Regional President and Board Member. He was a member of the steering committee for the Northern Gulf Resource Management Group to develop and promote a business improvement package for North Australian cattlemen.
Andrew Michael 
Mr Michael is a fourth generation farmer, working his 1500ha family farm at Snowtown, and over the last 15 years has purchased grazing land in South Australia's North East Pastoral area and in the South East of SA. Over the last 45 years he has built and operated a large scale sheepmeat and wool business that include both terminal and maternal sheep.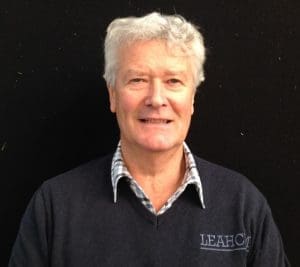 He has extensive experience in the use of breeding technologies in both the sheep and cattle industries, and over the last 35 years has incorporated all the latest leading edge animal breeding technologies available. He has been a supporter and user of all the sheep industry groups, including the Sheep CRC – Sheep Genetics – Information Nucleus Flock – and many more. Using these technologies and working with industry groups has contributed greatly to assist him to develop a highly productive business, by breeding some of the top performing sheep for quality red meat production, along with combining high value skins and wools on animals that do not require mulesing (he ceased mulesing in 2004). For many years Mr Michael has had a close association with commercial producers all round Australia, NZ and South America, holding presentation and educational field days, along with helping with their marketing and genetic selection programs. Mr Michael is enthusiastic, has a passion for progress and technology and a positive vision for Australia's sheep flock.
Board Selection Committee producer representative bios:
Grassfed cattle representative: Peter Quinn
Mr Quinn has been a grassfed beef producer for over 35 years. He is a third generation beef producer and managing director of Essex Grazing Co, based at Essex, Middlemount, central Queensland. Along with his wife and family, he runs an 8000 head crossbred breeding and finishing operation across four grazing BMP-accredited properties in central Queensland where the focus is on the sustainable grassfed production of a quality beef article targeting the grassfed MSA, EUCAS and PCAS markets accordingly. Mr Quinn has previously served as a director on AgForce Cattle Board and various other committees relating to the beef industry.
Grainfed cattle representative: Tony Fitzgerald
Mr Fitzgerald graduated from Emerald Agricultural College in Animal Husbandry and Engineering and has Diplomas in Agriculture and Business Management. He began his career with Stanbroke within the Brahman Breeding division. Mr Fitzgerald then went on to manage the agricultural assets of a Japanese company which undertook mixed farming, cattle breeding, lot feeding and beef processing. During this period, he sat on the Board of the Australian Wagyu Association for five years and was President for two of these. In 2010 Mr Fitzgerald joined Elders Meat &Livestock Trading as Manager of their Killara feedlot at Quirindi, NSW and also sits on the board of Elders Indonesia, a feedlot and meat distribution business. He has been a Director of ALFA since December 2011 and has special responsibilities as Environment Committee Chair, Member of the Executive, Feed Commodities& Nutrition and Feedlot Management Committee.
Source: MLA