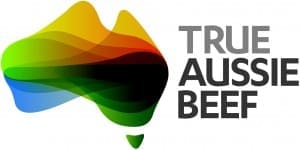 MEAT & Livestock Australia is about to launch its new 'Brand Australia' project in an attempt to better position Australian beef as a premium product, relative to its international competitors.
Global marketing general manager Michael Edmonds told this week's MLA's regional manager's forum in Dalby that with the global nature of the beef trade today, the industry needed to look at the ways it markets to customers – not only within individual countries, but often across many different countries.
"Consumers are a lot more global in their outlook than what they once were – they're travelling a lot more, and are much more aware through social media about what is going on around them," he said.
MLA had been working at in-market level to develop brand identities for Australian beef over many years, with different logos and brand positions in each market, depending on local needs. Best-known examples include the Aussie Beef program in Japan, and the Hoju Jungchungwoo "Aussie Beef, clean and safe" program in Korea. Both had been remarkably successful, with Aussie Beef still scoring 95pc consumer recognition 20 years after it was first launched in the market.
"But it's time for Australian beef to get much more consistent in its messaging, and more efficient in its marketing investment," Mr Edmonds said.
"In Japan, the Aussie Beef logo is now more than 20 years old, and getting a bit tired, trade and consumer research shows. It does not really address the country-of-origin factor, and has been associated in the past with a lower cost position."
Particularly with the completion of the recent Japan-Australia and Korea-Australia Free Trade Agreements, the opportunity now existed to give a refreshed look to how Australian product was presented in both markets, as well as others.
Mr Edmonds said the new 'Brand Australia' concept was about building an added-value reputation, based on three key pillars that had application and relevance across all export markets. The program is designed to provide a platform for each Australian exporter to further build their own distinct brand offering.
He provided an analogy in country-of-origin labelling for beef with the reputation the word "Germany" had for engineering excellence for cars, or "France" had for champagne or cheese.
"There are lots of country of origin brands that have a reputation. Some have an organisation like MLA, behind them, but many do not. The opportunity for us is to create a clear position in creating further value for our industry," Mr Edmonds said.
After a lengthy process talking to consumers and the trade about how Australia is perceived, a number of opportunities were identified to create an Australian beef image that people would "really value."
What emerged was a three-pronged position, based on a set of beliefs in somebody's mind about the key attributes of Australian beef. They include:
The provenance of Australian beef – as an ideal place to grow and produce beef, with an ideal climate.
Trust – the fact that Australia was a trusted partner in producing product with integrity – on-farm and in-feedlot, right through the processing plant and into international markets.
The sheer enjoyment factor – every time a consumer in Japan has a piece of Australian beef, they are chomping on a piece of Australia – healthy food from a friendly place.
Those three elements have been distilled into a tag line and image, "True Aussie", pictured here, which may be modified to "True Australian" in some markets where the term "Aussie" is less well known, The logo will also be adapted for specific markets.
Similar designs will be used for lamb and goatmeat, mainly because MLA believes that a country-of-origin logo can extend across species.
"True Aussie is designed to be true to the quality and integrity of Australian beef producers; the authentic, natural, pristine environment; and the high food safety and animal welfare standards, underpinned by world-leading traceability and integrity systems," Mr Edmonds said.
The new "True Aussie" imaging and logo will be brought to life in trade show representation, in- store retail identity in the chilled cabinet, brochures, sample programs, videos and digital marketing.
Some of the "True Aussie" themes will be implemented in programs starting next financial year, from July 1. An international launch will be held at the upcoming SIAL trade show in China in June.
Beef Central first wrote about the Brand Australia concept in this article back in February.
MLA regional managers will have further discussions at Armidale and Wagga this week, in addition to Monday's Dalby lotfeeder-focussed meeting.