A Western Australian trucking company has had positive results trialling thermal cameras to help reduce animal strikes on country roads.
Barry Cochrane is the director of Pala Pty Ltd, an overnight express transporting business running three trucks each night from Perth to Port Hedland.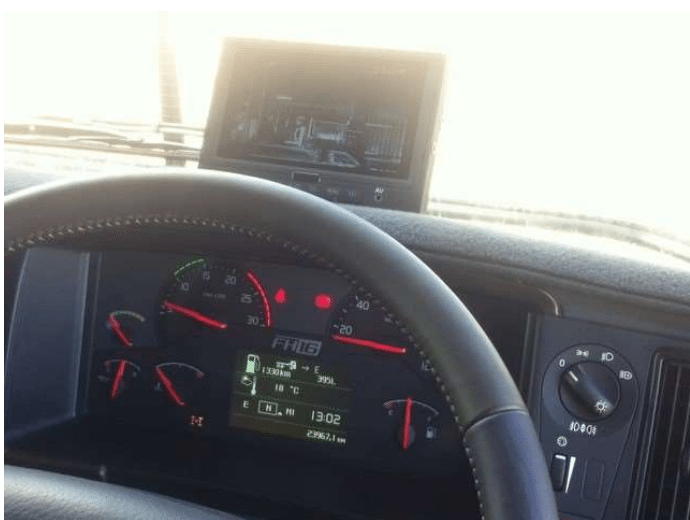 The route is heavily populated with kangaroos, and cattle are also frequently on the highway.
"As everyone who has driven country roads knows, animals are very difficult to spot and often jump out in front of your vehicle leaving you no time to react," Mr Cochrane said.
Another problem is that for long sections drivers can only operate with lights on low beam because of other traffic on the road, making it even harder to see kangaroos or cattle in their path.
Last year Mr Cochrane decided to trial a thermal camera supplied by Avantgarde Distribution, the Australian distributor for FLIR Thermal Imaging, in one of his trucks to see if it could help drivers to avoid animal strikes.
A seven inch screen installed on the dash shows the driver the view from the camera, which uses body heat to identify animals hidden on the side of the road, regardless of whether it is day or night, for 500 metres or more ahead of the vehicle.
"This gives our drivers time to begin to take action to either slow down or avoid the animal," Mr Cochrane said.
Mr Cochrane told Beef Central that the use of the thermal camera had certainly cut down the amount of kangaroo and cattle strikes.
He said the technology could not stop strikes that occurred when animals came in from the side of the vehicle, which the cameras could not pick up and which would be too late to avoid anyway.
"But ones that are about 45 degrees off to the side, you can pick them up for about a kilometre ahead of you," he said.
He said it cost around $8000 to install the thermal camera unit in one truck.
"I have had cow strikes that have caused damage up around the $60,000 mark," Mr Cochrane said.
"If you can save one of those it more than pays for the camera.
"If you are on the ball and watching the camera and what is going on around you, the chance of a strike is a lot less."
He added that the thermal camera was also highly effective when drivers were forced to drive at night on low beam.
"When drivers are on low beam they can't pick up on the cattle, but the thermal camera picks them up straight away."
Mr Cochrane said he is now looking to put thermal cameras in more trucks.
National Transport Insurance (NTI) data shows that animal strikes represented 22 per cent of all losses involving heavy vehicles in WA in the past six years.
"During this time damage sustained from animal strike accounted for insured losses in excess of $13.3m," Owen Driscoll of NTI said.
"This does not include additional downtime and expenses to our customers or the loss of stock where cattle are involved."
WA's Road Transport Association executive officer Cam Dumesny the level of safety investment and innovation undertaken by industry operators, generally at their initiative and cost, was not often appreciated by the general public.