Calls for Australia to consider halting travel to Bali to prevent foot and mouth disease entering Australia are being met with resistance from livestock representatives concerned about how such a move would impact Australia's critical relationship with Indonesia.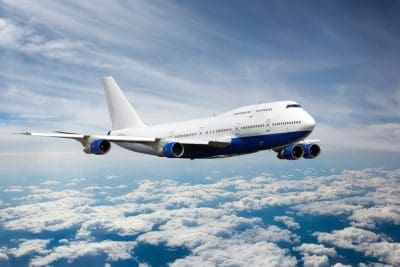 A number of livestock industry leaders have told Beef Central today that a tourism ban would undermine Australia's cooperative efforts to control FMD in Indonesia.
Shadow Minister for Northern Australia, Senator Susan McDonald has become the latest person to raise the suggestion that suspending flights from Bali should be considered, saying in a media release on Wednesday that an outbreak of FMD in Australia would unleash a crisis of "biblical proportions".
Senator McDonald said a FMD incursion would cost billions of dollars in management and eradication, including the destruction of cattle, sheep, goats and pigs, and a loss of access to premium markets.
"We saw a swift closing of borders with Covid, and I believe similar measures should be discussed for foot-and-mouth, and if not flight suspensions, then quarantine for returning passengers," she said.
"Some people will say this is an overreaction and will adversely affect the Indonesian economy, but the devastation of a foot-and-mouth outbreak in Australia would be widespread to not just producers but consumers and taxpayers as well.
"It is truly difficult to comprehend how bad this would be which is why it is critical that we do not allow FMD into Australia.
"Australian tourists in Bali are walking through cow dung and bringing soiled shoes and suitcase wheels back home but anyone who flew back in the past week could already have brought the disease into Australia," she said.
She said the Federal Government should have made an emergency declaration the moment Indonesian authorities raised the alarm, adding that "more sniffer dogs won't find the disease on people's shoes".
The impact on Australia's $80 billion protein and dairy herds would be indescribable, she said, including mass burials of euthanised animals and years of virtually no domestically available meat, cheese and milk.
"This is beyond politics, this is about doing absolutely everything possible to protect a crucial industry that feeds us and the world.
"Grazing families would be forced off the land and we would all be paying exorbitant prices for sub-standard imported meat in our supermarkets and butchers.
"After talking to meat industry figures and hearing how worried they are, I believe the Federal Government should immediately canvas suspending Bali flights and consider sending biosecurity and veterinary staff to Bali to administer vaccines, help the Indonesian authorities address the outbreak and ensure the disease does not enter Australia." (See full media release here)
More at stake, industry leaders say
Not all in the livestock sector agree with the strategy.
One livestock leader pointed out that Australia's relationship with Indonesia has still never recovered from the last time an Australian Federal Government suddenly stopped an important trade to Indonesia.
The damage done from the 2011 suspension of live cattle exports to Indonesia is still playing out over a decade later, with the Federal Government facing a $1 billion compensation payout.
Australia should be focusing on working with Indonesia, a number of industry representatives have told Beef Central today.
"At this point in time the biggest thing is to try to help Indonesia get a handle on these outbreaks," Central Queensland producer and AgForce cattle board member David Hill said.
"If we are trying to impose measures that would have a detrimental affect on their tourism industry and telling people not to go there, it is not going to augur well with us trying to help them to handle this incursion.
"The big thing is improving that relationship, it is vitally important, we're understanding of the offers of help that the Department and Australia have made and we want to ensure that Indonesia is likely to take up help that is being offered."
Others have also stressed the importance of Australia continuing to work closely with Indonesia.
"Indonesia's offence against these diseases is our best defence," NTCA CEO Will Evans said.
"The second layer and most important for us in Australia is to make sure our airports are fortresses against any disease arriving on our shores.
"This needs to capture human error as well – including those who are dishonest or may not even be aware they have come into contact with disease vectors whilst overseas.
"Our position is that the Australian Government must take all necessary precautions in airports and foot baths put the importance of Australia's biosecurity front and centre for all travellers coming through our airports.
"If FMD, LSD, BSE or any other emergency animal disease were detected in Australia, we would look to our trading partners to treat us fairly and may even ask them for support, assistance and understanding as we worked to get an outbreak under control.
"With the situation being what it is in Indonesia today – we need to consider this. Does shutting Indonesia off completely today, ultimately hurt us in the long run?"
"No one in Australia is more concerned about disease incursion from South East Asia than our members. But cool, clear thinking and considered actions will win the day."
Australian Livestock Exporters' Council CEO Mark Harvey-Sutton agreed that Australia needed to be working with Indonesia.
"At the moment Indonesia needs our support as they are facing a situation that can seriously impact their food security and thousands of livelihoods involved in livestock production. It's not all about us, and providing assistance is the right thing to do," he said.
"Of course providing this assistance will contribute to keeping our industry safe. For this assistance to be effective we need cooperation from Indonesia – banning travel does not send a co-operative message and actually has the potential to undermine our efforts.
"I understand why people are concerned as an outbreak in Australia would be devastating. People are worried. I'm worried – this issue keeps me up at night. We need bipartisan cooperation from our political leaders given its magnitude.
"But our efforts best lie in helping our friends in Indonesia at this point in time. Increased and thorough screening of passengers and getting as much vaccine as possible on the ground are practical and effective things we need to be doing right now."
'Our biosecurity system has stood up to FMD for 120 years'
Livestock representatives are calling for calm heads and evidence-based science to underpin dialogue and decisions.
One livestock biosecurity expert with significant experience in the field, but who asked to remain anonymous to be able to share their thoughts more freely, called for calm heads to prevail.
Some producers were so concerned by reports of an impending FMD catastrophe they were contacting their representative organisations expressing fear about the future and asking whether they should be selling their property and all of their livestock.
"The only increase in the risk is the fact that it is now closer (with FMD in Bali).
"Obviously close proximity always increases risk, but at the same time we are an island, we have a geographical advantage, and our biosecurity system has stood up to FMD for 120 years, and we have had plenty of travellers that have come from FMD infected countries.
"Banning flights and putting a foot bath out in an airport won't prevent FMD, our risk pathway is and still remains the illegal importation of infected meat.
"The pathway from someone's thongs walking from Bali to Australia, if they're having no contact with livestock on either end, the pathway of transmission is negligible.
"What we want passengers to do is declare.
"We don't want them bringing in illegal products, and we want to make sure that they're taking biosecurity measures so if they have contact with livestock, we want them to do something to bring that risk down."