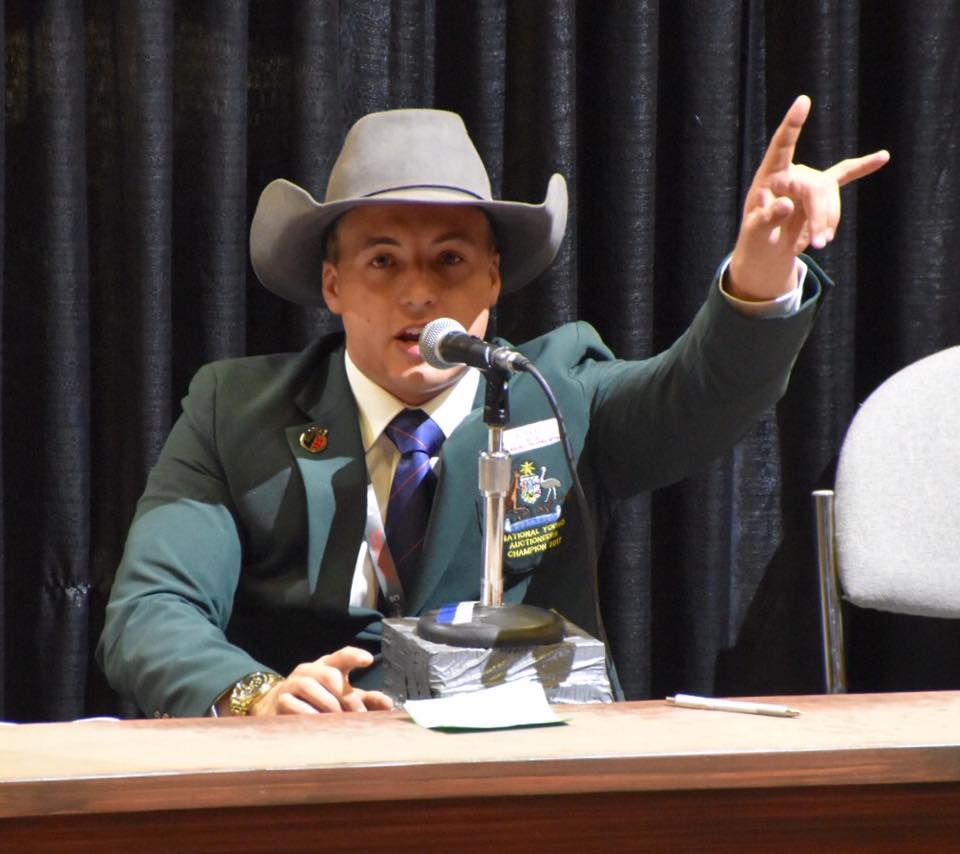 Lincoln McKinlay from TopX Gracemere in Queensland has been named Rookie of the Year at the 2017 Calgary Stampede International Livestock Auctioneer Championship, held over the weekend.
Lincoln earned his right to travel to Canada and compete following his win at the 2017 ALPA National Young Auctioneers Competition, held at the Sydney Royal Easter Show in April.
Quadrant Australia Ag Tours provide the winner of this competition with a trip to Canada and the opportunity to represent Australia at the International Livestock Auctioneer Championship.
This is the third time an Australian has taken out Rookie of the Year in Canada, with Luke Scicluna NSW winning in 1999 and Ronnie Dix SA taking out the award last year.
Lincoln has spent the past five years working for TopX Australia in Queensland.
Over the years he has participated in several ALPA auctioneers' schools where he has developed his auctioneering technique. Lincoln has been the runner up twice in the ALPA Queensland Young Auctioneers Competition in 2014 and 2016 and has competed in the national competition twice, first in 2015 and then taking out the win in 2017.
Each year the national winner travels to Canada to compete in the International Livestock Auctioneer Championship where they are up against more experienced livestock auctioneers from around the world, who sell with a very different style to livestock auctioneers here in Australia.
"I had an absolute blast" said Lincoln, "to be selling on stage with such quality auctioneers from America, Canada and South Africa was such a privilege in itself."
Lincoln is travelling with the 2016 ALPA Fairfax Media Agency Award winner, Alex Croker from H Francis & Co, Wagga Wagga NSW.
Winning this award has provided national recognition for Alex's marketing initiatives and has offered further opportunities in Australia, opening many more avenues. Alex has been in Canada collecting information on different farming processes for his clients at home. He hopes to improve their farm productivity by providing feedback on the processes he is experiencing in Canada.
Both Lincoln and Alex will return to Australia this week, bringing back with them a wealth of information regarding different farming processes, knowledge of varied auctioneering styles and some big hats and belt buckles that you might not otherwise find in rural Queensland and New South Wales.
Source: ALPA