AS NEW legislation to introduce jail sentences for people who incite farm invasion and harassment makes its way through parliament, the Australian Meat Industry Council has called on state and federal governments to work together on harmonised national standards for animal welfare across the supply chain.
Commenting on the Criminal Code Amendment (Agricultural Protection) Bill 2019, which is currently before the Upper House, AMIC chief executive Patrick Hutchinson said the legislation was another step in the right direction, but a nationalised approach to animal welfare is still needed.
"This Bill is the latest in a suite of legislative changes designed to protect legally operating agribusinesses from the illegal actions of activists," Mr Hutchinson said.
The new Agricultural Protection Bill is expected to introduce jailable offences for people who use a carriage service to trespass, theft or unlawful damage on agricultural lands.
"We're happy to see this, and in particular I am pleased to see that this proposed legislation includes protections not just for farmers but for abattoirs and saleyards too – though I do note that retailers seem to be missing from the list and certainly we have seen butchers targeted by activists in recent months."
This week's legislative update comes on the back of new trespass laws in NSW.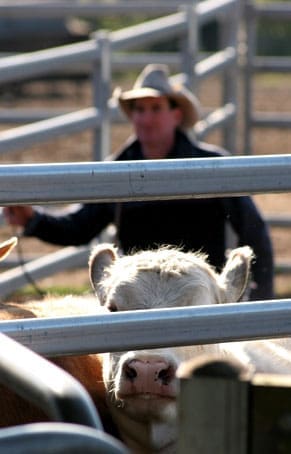 Mr Hutchinson said while the legislative changes were very positive, AMIC's members were keen to see governments at all levels commit to a coordinated approach that meets the needs of the entire supply chain.
"The fact is that activism seems to be on the rise and we need to be managing this issue from multiple angles – but in a way that is coordinated and focused on the big picture.
"A harmonised national standard for animal welfare would be a very good place to start. I'd love to see state and territory governments with the federal government, make this happen, and to ensure our entire supply chain from gate to plate is represented."
AMIC is the peak council that represents retailers, processors, wholesalers and smallgoods manufacturers and is the only industry association representing the post-farmgate Australian meat industry.
Source: AMIC