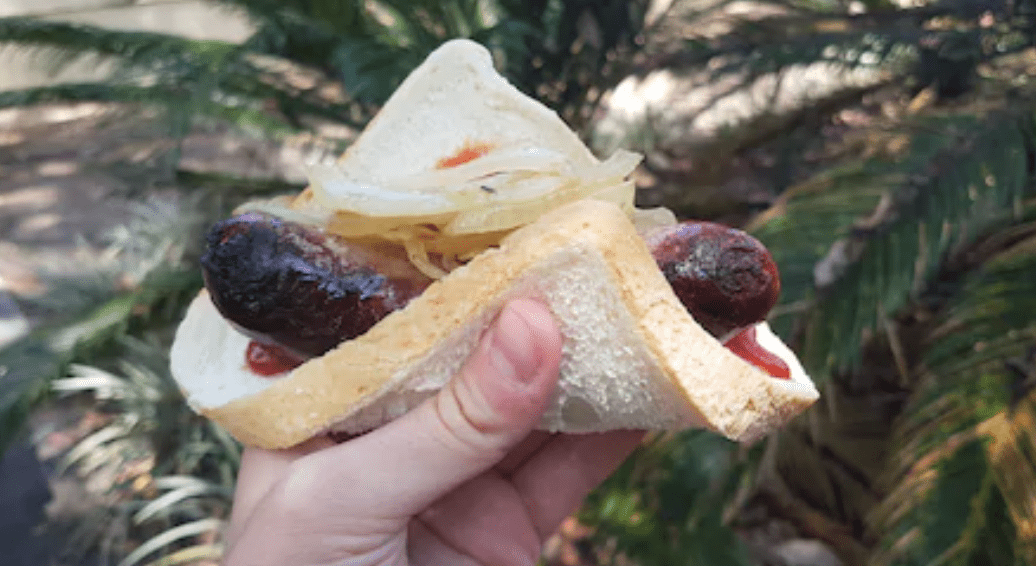 If Australian democracy has a flavour it must be sausage with onion and tomato sauce.
More than 2200 election booths around the country featured sausage sizzles on Saturday, equating to an estimated 1.5 million sausages served in a single day.
The sausage sizzle has long been a central fixture of community events around Australia, including at every Bunnings store around the country every weekend (provided now of course that the onions are served underneath the sausage, not on top, after a widely publicised and controversial 'slipping incident' last year)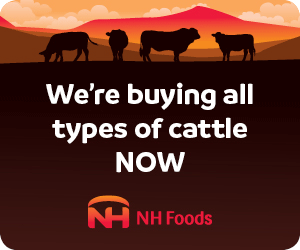 With the possible exception of every Australia Day where outdoor barbie culture rules supreme, it's hard to imagine a bigger single day the for humble snag in Australia than a Federal election.
Ever since the advent of mobile gas barbecues in the 1980s, sausage sizzles have become a regular fixture at the entrance to election booths, providing both sustenance for the voting masses and a valuable fund raising opportunity for local community groups.
However, the sausage has recently been elevated to cult status in our electoral process, with the coining of the social media hashtag "#democracy sausage".
Camdenville public school Newton Election Day menu – I bloody love this country #RIPHawkey #australiavotes2019 #auspol2019 #democracysausage #itstime pic.twitter.com/7KveRsnVOj

— Suzette Meade ☘️ (@queenmcmeade) May 17, 2019
No one seems to know who first used the term but the mass-popularity of the "democracy sausage" can be traced back to a single tweet. A CNN news article tells the story: "The night before the Western Australian state election in 2013, a group of friends sat around discussing how they would vote.
"Amid the deep debate on politics and policies, a more pressing question emerged. Being millennials, they immediately posted it on Twitter.
"Hey everyone, let us know where you find your sausage sizzle tomorrow #democracysausage," says Kimberley Seats, recalling the tweet which has since become part of Australian political folklore." (See the full story here: In Australia, sausages have become a symbol of election day. Here's why)
The phrase became a formal part of the Australian lexicon in 2016 when the Australian National Dictionary Centre declared "democracy sausage" the word (or phrase) of the year.
So entrenched in Australian voting culture has the democracy sausage become, Twitter has also introduced a limited edition 'democracy sausage' emoji for Australian election related tweets that replaces a ballot box with a sausage lying on a slice of white bread topped with sauce.
Now a fully franked cultural phenomenon, #DemocracySausage inspired a reported 2.2 million tweets during the 2019 election campaign, making it one of the most tweeted topics of the campaign trail.
An online shrine to the #democracy sausage
In an incredibly useful, nation-owes-you-a-debt-of-gratitude kind of service, Kimberley Seats and five friends created the "Democracy Sausage" before the 2016 Federal Election, to provide a single place where voters could find out which booths in their electorates are hosting social sizzles on election day, as well as cake stalls or any other food on offer (which has also included souvlaki, waffles and vegetarian options).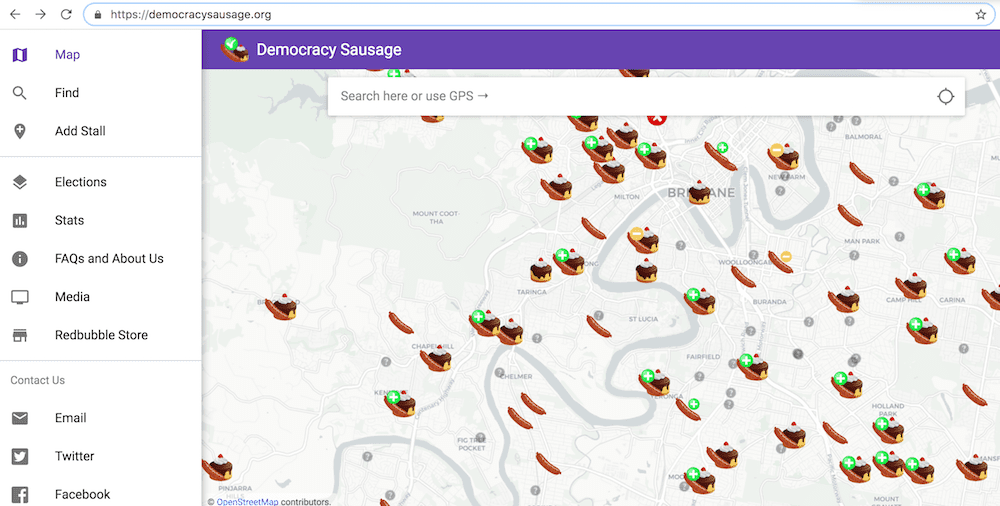 How many sausages did voters demolish on election day?
It's hard to put a number on exactly how many sausages were consumed around the country as the nation voted on Saturday, but "senior sausage analyst" with the Democracy Sausage team Annette Tyler told Beef Central it could easily be in excess of 1.5 million.
Three years ago the website counted 1915 booths with sausage sizzles around Australia during the 2016 election.
This year the number had grown to 2218 booths.
As Annette explained it is hard to put a set of tongs on the actual number of sausages served all over the country, but a rough 'back of the paper napkin' calculation provides a fair guestimate.
"What we do have is 'expected' voters for each booth per the Australian Electoral Commission (AEC) – which meant that across all the sausage booths in Australia we would have expected roughly 4.3 million voters," Annette said.
"Anecdotally, we know one booth with 1600 expected voters sold out of their 700 sausages, while another booth with 2500 expected voters had 60kg of sausages."
If you work on an estimate of 35 percent of attending voters grabbing a snag on their way in or out, you'd arrive at a number of 1.5 million sausages sold on the day.
The Democracy Sausage website also has a fascinating 'sausage-lytics" page, which includes singling out the electorates with the highest concentration of sausage sizzles per polling booths – Fenner in the ACT was number one with 94.5pc of booths serving up democracy sausages – and "the wurst" being Hinkler in Queensland, with just 7pc.
Check out the Democracy Sausage website for more details here
In case you missed them, here's a taste of just some of the #democracysausage tweets doing the rounds this election:
Seven hours of #democracysausage in 1 minute flat.
(This was about 60kg worth of sausages. ping @DemSausage pic.twitter.com/fuZmrFnOuX

— Wolf, yes that is my name. (@wolfcat) May 19, 2019
We have our first overseas stall for this election, thanks to @AusAmb_DE – the Australian Embassy in Berlin has sausages and will be open for voting 0830-1630 Berlin time from 7-17 May. Happy #DemocracySausage everyone! pic.twitter.com/sNURCvjwde

— Democracy Sausage (@DemSausage) April 15, 2019
Just voted at the Australian Embassy in Berlin. Sausage: 1€. Democracy: priceless. #ausvotes #auspol #democracysausage pic.twitter.com/XsnQcMPcIW

— Dustin Duong (@dustinduong) May 13, 2019
Now this is a party we can all get behind #ausvotes #democracysausage pic.twitter.com/aPRXPu3quE

— Paul Hamer MP (@paulhamermp) May 17, 2019
How Australia reacted to #ausvotes in the last 24-hours. #democracysausage inspired 2.2 million Tweets during the election campaign, making it one of the most Tweeted topics of the campaign trail. https://t.co/6zWz7ntk1K | Live coverage via @newscomauHQ pic.twitter.com/334WeQ5wyd

— Matt Young (@MattYoung) May 18, 2019
We are a lucky country: I walk to the polling station on my street, vote freely, safely and without hassle, then get a #democracysausage to eat under the eucalypts with kookaburras laughing above us (do they know something already?). Vote informed. #AusVotes pic.twitter.com/4YebeKo0bg

— Stephanie Wheeler (@s_wheeler_) May 17, 2019
l will be launching a High Court challenge to whatever the result of today's election is. I visted 2 polling booths, and NEITHER of them had democracy sausages!! This is an outrage, and there is no way this can be considered a free and fair election. #AusPol

— Rhys Thomas (@DrGetafix) May 18, 2019
One of many BBQs firing up across the nation this morning I suspect…bring a couple of dollars to support local community organisations & schools running the sizzle at your polling place #ausvotes #democracysausage pic.twitter.com/mFA1mKGuqc

— AEC (@AusElectoralCom) May 17, 2019
AUSTRALIA #ausvotes Vote, and vote very VERY carefully today- Election Day. Every vote will count today, every one. Good luck with yr #democracysausage #auspol2019 pic.twitter.com/m9gFjRqHJQ

— Sam Neill (@TwoPaddocks) May 17, 2019
Prime Minister Bob Hawke wields the tongs at an ALP campaign event in 1986. #SausageInHistory pic.twitter.com/szWkcFKGLx

— Democracy Sausage (@DemSausage) May 16, 2019