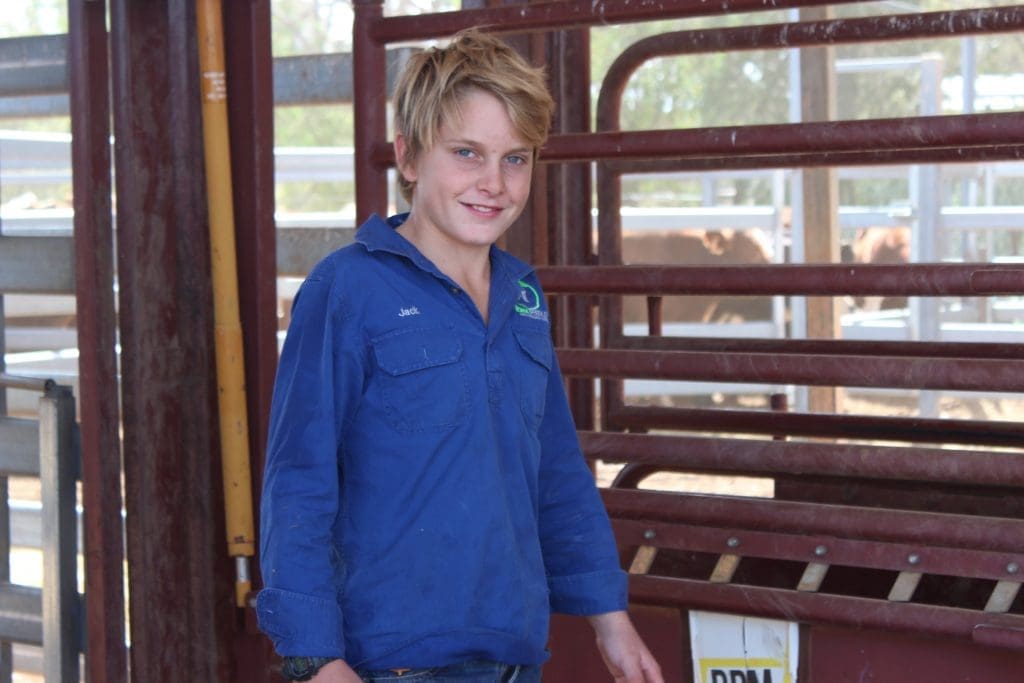 As a young cattleman and junior sporting champion, Jack Cameron was in a league of his own.
A week after a devastating on-farm vehicle accident which claimed his life and shattered his family, friends far and wide and an entire industry he loved and had already claimed as his own, Jack continues to inspire hope for others.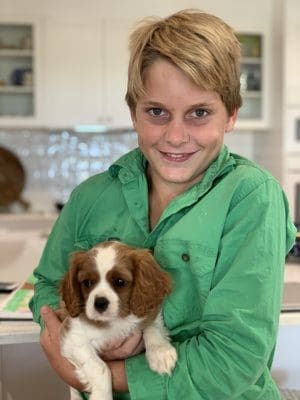 An online page established by Jack's family in his honour has raised over $160,000 for Epilepsy Queensland in just a handful of days, already exceeding the entire amount of money raised for the foundation last year.
Two of Jack's three older sisters, Jemma and Meg, suffer from severe epilepsy and Jack was also affected by seizures in his early years.
Jack's devastated parents Nick and Sarah established the "Jack's last gift" fund-raising page as a legacy to their beloved son last Wednesday, asking for donations in lieu of flowers, and have been overwhelmed by the response.
The extraordinary number of people Jack touched and inspired has also been evident on social media where thousands of posts grieving his loss continue to grow by the hour, connected by the fitting hashtag "#runhardlikeJack".
Run hard like Jack
Running hard was what Jack did, in sport as in life.
As a 10 year old, Jack already knew more about cattle than many adults.
Driving around his mum and dad's feedlot he'd point out to cattle buyers which were the best 'doers' and where each mob was from.
He was already capable of mustering on his own and was raising his own herd of more than 100 poddies he had rescued in drought.
"I could send him mustering and say take that mob of cattle in and he would say 'dad, those two over there, I'm pretty sure they're in calf, we need to get them out, we can't send them to the feedlot," Nick said.
"And that one there, I've been watching him coming in, he's got a crook leg, we can't put him in the feedlot, he won't last.
"He was way above his years, he was a young man in a 10 year old's body."
Jack was also breeding up his own goat herd and was showing early entrepreneurial skills by selling manure to local gardeners in Roma.
He was well known at the Roma Saleyards where he loved go with this father, uncles and grandparents during school holidays to buy cattle for the feedlot.
On Tuesday, the flag at Australia's largest cattle selling centre was flown at half mast, where the Roma Combined Agents held a minute's silence and auctioneer Geoff Maslen spoke in Jack's honour.
A league of his own
On the sporting field Jack was quite literally in a league of his own.
He scored 85 tries in a single season last year in the country rugby league heartland of Roma, including seven in his team's grand final victory.
As a nine year old he dominated the 10 years and under/under 35kg southern Queensland rugby league tournament, which involves teams from across Brisbane to western Qld. Jack scored 17 tries to the next best effort of five and was named player of the carnival.
Possessing a fierce self-drive to succeed, he trained himself to kick for goal with both feet. "If one foot gets sore during a game at least I can still kick with the other one," he explained to his dad.
Tony Collins, a veteran coach of the Roma and District Under 10s representative team, has seen no shortage of talent through the years and had no doubt Jack was among the best he had seen.
"We have lost a great talent," he said.
"And he was a bloody great kid. He thought of others, he was highly competitive on the field, but off the field he was everyone's mate."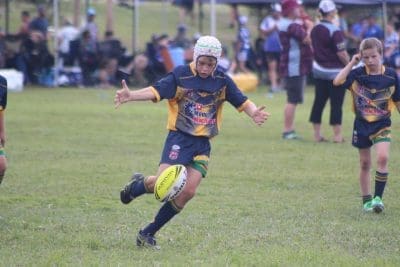 Jack sent a huge NRL crowd at Suncorp Stadium into raptures of delight last year when he carved up the field playing for the Carnarvon Cubs in a pre-game match ahead of a Broncos game. His spectacular try was captured on the big screen and unleashed wild cheers around the crowd with every replay.
Balancing his competitive drive was a gentleness and deeply compassionate side as well.
As the Suncorp crowd was cheering his try Jack was running back to check that the players he had just knocked over on his way to the try line were okay.
He excelled at just about any sport to which he turned his hand.
He was a gifted tennis player, and a talented swimmer.
Earlier this year he qualified to compete in the Queensland Schools State Swimming Championships at Chandler in Brisbane, before COVID-19 forced its cancellation. Who knows what may have eventuated, but the times he was clocking in training had placed him in strong contention for a top-three finish.
Jack also had his eye on a record closer to home as well – he was training to break the Roma and District Schools under 12s 800 metre record this year, a mark set some 36 years ago, by none other than his father Nick.
The headlines report the tragedy but cannot capture the enormity of what has been lost.
This article attempts to convey a very small part of the story of who Jack was, given how well he and his family are known to the cattle industry.
The same tragic accident also claimed the life of another much-loved young man and talented sportsman, 16-year-old Archie Gouldson, a student of the Anglican Church Grammar School in Brisbane and rising rugby star with the Brothers Rugby Club. Archie captained the Brothers Under 14 Gold premiership winning team in 2017, and was honoured in a club tribute as a true leader of young men. Archie also has strong family connections to Toowoomba.
Both families mourning the unspeakable losses caused by the tragedy are widely known and respected throughout their communities, which has been reflected by an outpouring of grief and support on social media over the past week. Tributes to Archie have also appeared in Brisbane media such as the Courier Mail here.
Jack's last gift
Achievements as a young sportsman and upcoming cattle producer aside, Jack Cameron was above all a beloved and loving son, grandson and nephew, a caring brother to his three sisters Georgia, Jemma and Meg, and a cherished and valued friend to many.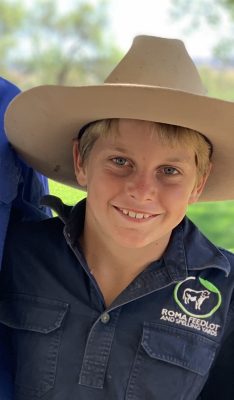 Nick recalled how Jack revelled in spending his recent weeks at home during the COVID-19 lockdown, an unforeseen and priceless gift of family time now so precious with the benefit of hindsight.
"We had eight or nine weeks together as a family, it was just so wonderful," Nick said.
Jack's godfather Warwick Cooper, a close family friend and a cattle producer from Wallumbilla east of Roma, remembers Jack as a beautiful boy, and "a cheeky bugger with a heart of gold" who'd look you firmly in the eye when you shook his hand.
"He would always send me a Christmas present, and I'd reciprocate and he'd say I hope you're getting me something nice this year uncle Wazzi.
"He had something about him, an air of confidence, but he wasn't above the game, he wasn't full of himself, he just went out there and did what he did because he loved doing it, he literally loved doing it."
As a young cattleman Warwick said Jack took in everything around him and had an extraordinary level of knowledge for a 10 year old.
"He was all ears, he was a sponge, he took it all in.
"We were all astounded at what he knew.
"It has hit home far and wide."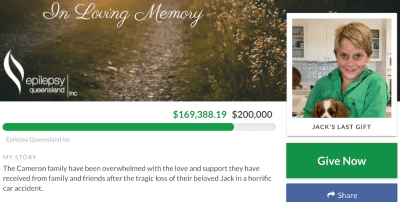 Even now Jack continues to make the world a better place  through the "Jack's last gift" fund raising effort, helping him to continue to raise money to protect his big sisters and save precious lives with the support of people from all over Australia.
Many have already donated but anyone able to support is warmly encouraged to visit Jack's Last Gift page here.
A young country champion's legacy lives on.
Hug your loved ones.
And run hard like Jack.