Leading scientists from around the world have shed light on how flawed data and lack of substantive evidence is being used to shape dietary recommendations that are not only inaccurate, but are likely to harm human health.
 A healthy diet protects against malnutrition in all its forms, and also protects against non-communicable chronic diseases such as heart attacks, diabetes mellitus, strokes and cancers.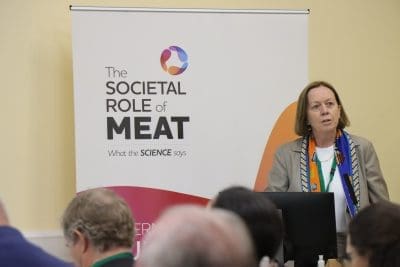 On this count the world is "not really doing very well at all", Professor Alice Stanton (right) recently explained at an international summit in Dublin.
Prof Stanton is a clinician-scientist, a Professor of Cardiovascular Therapeutics at RCSI University of Medicine and Health Sciences, and also Director Human Health at Devenish Nutrition, an agri-technology company.
Of the eight billion people on the planet, she told the conference, almost one billion go to bed hungry, and almost two billion are either overweight or obese.
"At least two billion of us have enough calories but dietary quality is inadequate," she said.
What is missing from many diets are key amino acids, vitamins and minerals that are either best got from animal sourced foods, or solely got from animal sourced foods.
Of the top 20 foods that provide key nutrients such as iron, zinc, vitamin A, folate and B12, she said, 18 are from animal-sourced foods.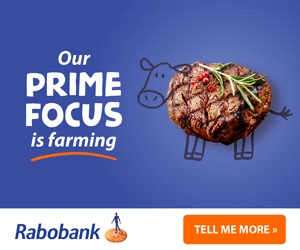 Additionally, where people receive less than 30 percent of their total calorie intake from animal sourced foods, they are much more likely to be deficient in both vitamins and minerals.
The worst outcome of poor nutrition, particularly from poor child and maternal nutrition, is childhood stunting.
Stunting does not just mean small children, she explained: "it is damaged children whose brains do not develop optimally".
"They perform less well in schools, with lesser academic achievements, lesser career options, lesser ability to provide for their families into the future, and therefore you have a vicious circle."
One in three children are stunted in sub-Saharan African countries and in countries in Southern and eastern Asia. The very same countries have the lowest intakes of meat, dairy and seafoods.
Animal sourced foods are also good for the elderly, Prof Stanton noted, pointing to two 2022 research publications that clearly show too little animal sourced food is "not optimal for living longer".
As a physician, she said, she is extremely concerned about what the effects of climate change and more extreme weather events and vector-borne illnesses may mean for food security and human health.
She said she was also pleased when the EAT Lancet Planetary Health Diet published in 2019 recommended a doubling of the amount of fruits and vegetables, nuts and seeds in daily diets.
"We are not eating enough fruit and vegetables," she said.
But another recommendation of the EAT Lancet diet – a halving of meat and dairy intakes – is one she firmly believes ignores key evidence to the contrary.
The recommendation does not account for the nutritional deficiencies that would occur through a halving of meat and dairy intake, she said, and the protection that dairy affords against colon cancer and cardiovascular events.
She pointed to studies showing that greater than three full fat dairy servings per day resulted in 32 percent less heart attacks and strokes and 25 percent less likelihood of dying.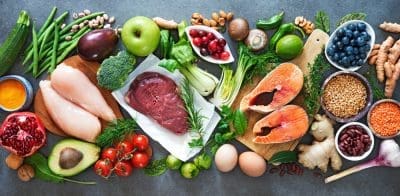 This included a biomarker study of dairy fat showing that the higher a person's blood levels of the biomarker of dairy fat intake, the less likely they were to have a cardiovascular event.
Nor did the EAT Lancet study account for the impact of ultra-processed plant based alternative foods which are "really high in added sugars, salts, and multiple cosmetic additives".
Plant-based burgers "five times the salt"
Plant-based burgers typically contained five times the amount of sodium as meat, she said, with products made from jackfruit and mushrooms "even worse".
"Much less protein, much more sugar and salt, and additives, and you certainly don't want to be feeding your infants on sweetened almond milk – very little protein, very little zinc, and twice the salt," she explained.
Yet, despite those reservations being widely discussed in the public, and in scientific literature, a wealth of recent publications have appeared recommending further dramatic reductions in, or indeed exclusion of, animal sourced foods from human diets.
One went as far as to claim that "every single time you eat a frankfurter, you lose 35 minutes of life".
Another claimed that excluding red meat and processed meats from women's and men's diets would increase their life expectancy by three years and four years respectively.
Are these dramatic claims credible?
Prof Stanton referenced numerous studies to demonstrate they are not, and in the process shed light on how incomplete data without supporting evidence can be used to shape dietary recommendations that are not only inaccurate, but are also likely to harm human health
Global Burden of Disease Report challenged
Consider recent developments surrounding the Global Burden of Disease report published every few years in The Lancet medical journal.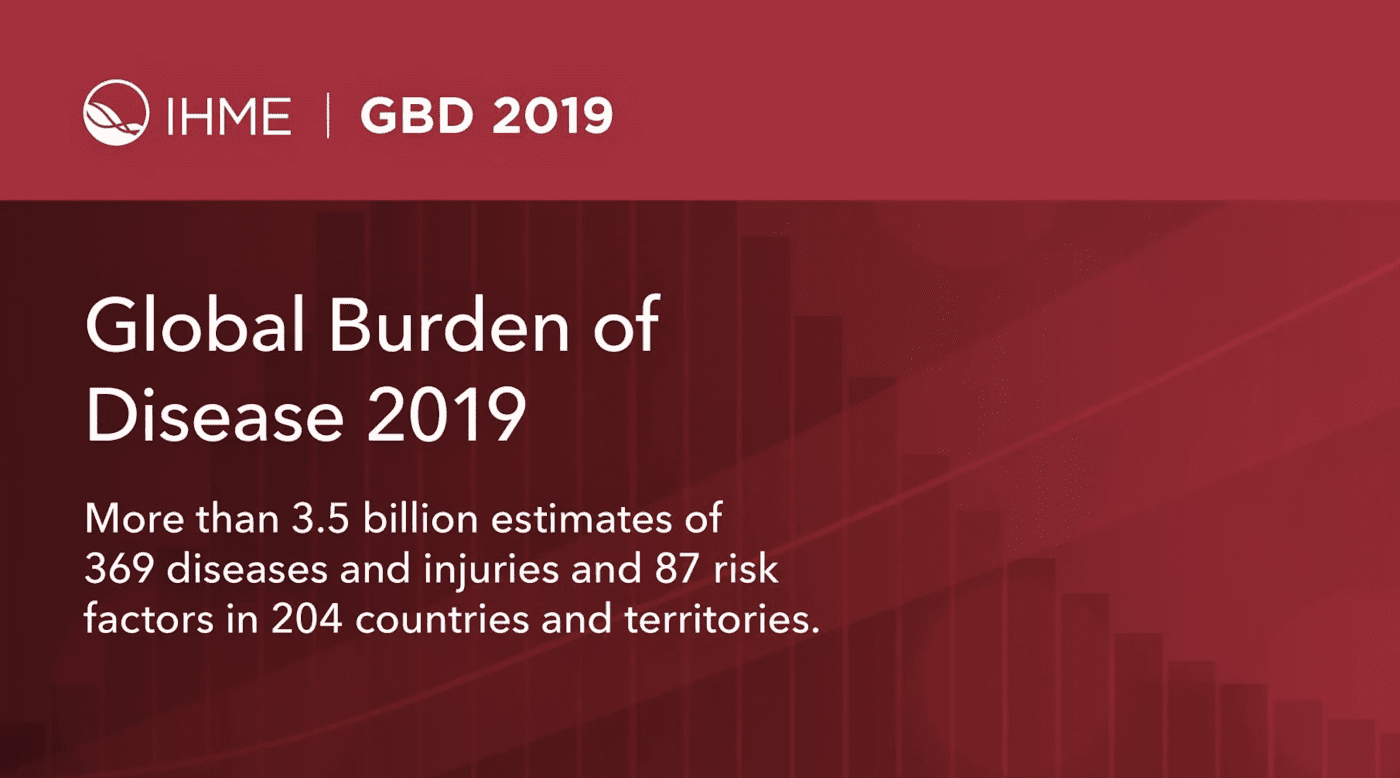 The data in the report is relied upon by Governments around the world and international bodies such as the United Nations, the World Health Organisation and the European Commission to shape health policy and dietary recommendations.
It is "hugely influential" – something the authors acknowledge themselves, self-describing their reports as "the defacto source for global health accounting".
It seems fair to assume that a report which helps to influence global dietary recommendations would be underpinned by transparent and accurate evidence.
Prof Stanton and a group of fellow professors from Australia, Belgium, the UK and Ireland recently documented their concerns with a number of disparities in the most recent Global Burden of Disease report.
The 2017 Global Burden of Disease report attributed 25,000 deaths annually to excessive red meat consumption
But the 2019 report (published in 2020) saw that number increase to almost 900,000.
The sudden and dramatic 36-fold increase in deaths attributed to red meat was included in the 2019 report "without providing any data whatsoever" to support the rise, Prof Stanton said.
The authors attributed the rise to new "systematic reviews" and "meta regressions" they had undertaken themselves, but these new analyses have not been published nor made publically available – hence no evidence has been provided to support their claims.
The report included six charts showing 'highly statistically significant relative risk relationships' between red meat intake and heart attacks, breast cancer, ischaemic and haemorrhagic stroke, diabetes mellitus and colon cancer.
"We have no idea where these relative risk data come from because no evidence was provided whatsoever," Prof Stanton said.
The 2019 report also stated that from the first mouthful of red meat consumed, even eating just 5 to 10 grams a day, a person's risk of dying increased and increased steadily beyond 80 grams per day – again without evidence published to support the claim.
"We looked at what is the evidence from the large published cohort studies," Prof Stanton said.
"What you can see is actually there isn't a single study that shows increased risk at a level below 25 grams per day."
Of all the studies Prof Stanton and a group of fellow professors from six universities around the world reviewed, only two North American studies showed an increased risk between 25 and 75 grams of per day.
All of the European and Asian studies and also the Global PURE (Prospective Urban Rural Epidemiology) study published in The Lancet either showed no risk at all, or only showed an increased risk above 75 grams of red meat per day.
Concerned about the disparity between the statements in the 2019 Global Burden of Disease Report and what they could see in the scientific literature, the group of professors submitted a letter to The Lancet asking for the evidence used to support the claims in the report.
They also asked if additional deaths and illnesses, from iron deficiency anaemia, elderly fragility and from child and maternal malnutrition, that would result from a TMREL of 0 grams of red meat per day were also accounted for in the estimates.
After nine months of delays, their letter was published in The Lancet.
About one month later, Prof Stanton said a response to their letter from the authors of the GBR was published in The Lancet, in which they admitted to errors, left key questions unanswered, and indicated they would make corrections in their next report.
This was "not good enough", Prof Stanton said.
Medical journals, including The Lancet's own guidelines, mandate the "immediate" correction of all errors of fact. The provision of evidence is also a strict requirement.
The questions raised by Prof Stanton and her fellow professors have since been supported by other independent and influential bodies and medical experts.
"We were delighted that a month ago we were joined by the Academy of Nutritional Sciences and the World Cancer Research Fund, which said they supported our call for the evidence", Prof Stanton said.
In August representatives from World Cancer Research Fund representatives had their own letter published in The Lancet, calling for "further clarification, justification, or reconsideration of the theoretical minimum risk exposure level of zero for unprocessed red meat selected by GBD in their latest estimates".
"Not only does the increase in the estimated burden appear implausible, but the lack of transparency in the assumptions underlying the calculations undermines the authority of the GBD estimates," the WCRF letter stated.
The lack of clarity in the report reduced its use within policy development, the body said.
"The absence of an explicit rationale for the assumptions underlying the GBD estimates is troublesome, unsupported by the evidence, and unrealistic."
Prof Gordon Guyett, a professor at McMaster University and a founder of the concept of evidence-based medicine, also highlighted wider medical interest in the issue in this tweet:
Latest estimates of deaths from #redmeat by Global Burden Disease Study 36 times greater than 2017. Red meat may not kill at all, but something seriously wrong in estimate. Calls for evidence remain unanswered even in latest author's response – big problemhttps://t.co/Q9D0ZPTQ37 pic.twitter.com/J2LKb7wgrD

— Gordon H. Guyatt (@GuyattGH) March 28, 2022
A few weeks ago, the Global Burden of Disease authors published a series of papers in the Nature Medicine journal called the Burden of Proof studies, which appeared to have corrected some of the unsubstantiated claims from its 2019 report.
The six charts showing the relative risk relationships between red meat intake and various adverse outcomes, no longer show the highly statistically significant risk curves evident in the 2019 report.
Rather, Prof Stanton said, the curves included in the latest report in five of the six charts were not statistically significant.
And, for haemorrhagic stroke, the curve looks "as if red meat is more protective than disadvantageous".
She added that a new study just published this year which did not rely on self-report of red meat intake or of calories but used biomarkers to validate those intakes, found no relationship between unprocessed red meat and a range of adverse outcomes.
Prof Stanton said animal sourced foods are nutrient rich foods which, when eaten as a part of a balanced diet, provide considerable protection against nutritional deficiencies.
She added there is some low certainty evidence that relatively small deleterious effects possibly occur with consumption in excess of 500 grams weekly.
But calls to remove red meat from diets were misguided and likely to lead to harm.
"If we replace animal sourced foods with plant based unprocessed foods we are very likely to harm human health, and it is women, children, the elderly and those on low incomes who will be particularly adversely impacted," she said.
"Policy makers should be extremely wary of global health estimates that are not rigorously and transparently evidence-based, and that ignore the protections against nutritional deficiencies afforded by animal sourced foods."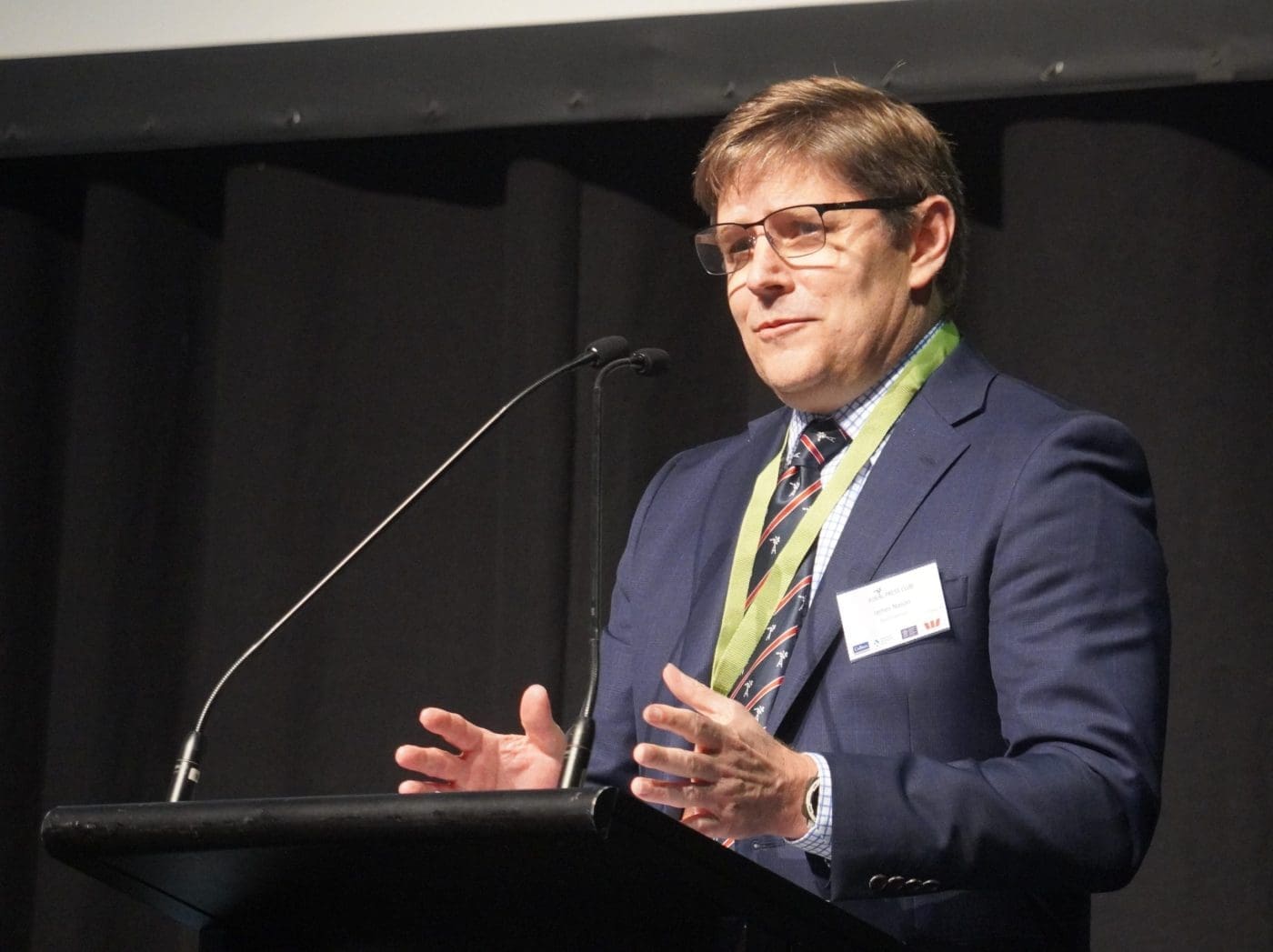 Beef Central's James Nason travelled to Dublin last month to attend the recent international Societal Role of Meat conference.