LAWMAKERS in America's biggest cattle producing State approved a bill overnight that will ban plant-based food products and foods that do not contain meat from animals from using the terms "meat" or "beef" to describe the food on labels.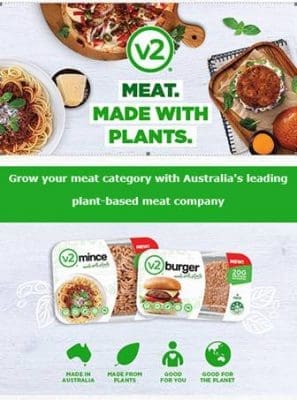 The Texas Meat and Imitation Food Act bill is designed to codify "meat" as derived solely from carcases of cows, chickens or other livestock, with no "lab-grown, cell cultured, insect or plant-based food products" included.
The law is intended to prohibit companies from misleading consumers by blocking the words "meat," "beef," "chicken," "pork" or any "common variation" of them from being used on packaging, even if only to claim similar textures, flavors or cooking methods, unless the official definitions are met, according to the Dallas Morning News.
The bill will also keep companies that produce food from insects, plants or cell cultures, not slaughtered animals, from using the label "meat," "pork," "poultry" or "beef."
It wouldn't prevent the use of "burger" or other non-specific terms.
Plant-based food companies like Beyond Meat and Impossible Burgers have pushed back against laws similar to the Texas bill in court, citing a violation of free speech.
The Texas bill was supported by agriculture groups including the Texas & Southwestern Cattle Raisers Association, Texas Poultry Federation, Texas Pork Producers Association and other livestock companies.
"Our goal here today with this bill is to have clear and accurate labeling so the consumer has no doubt what they're purchasing," he said. "The most frequent call I've gotten is from vegetarians that are for this bill," Texas state Rep. Brad Buckley said, according to The Hill.
"It is not anti-plant based, anti-cell culture," he later added.
Another Republican state lawmaker, Rep. Kyle Biedermann, told The Hill he supported the bill, but was concerned about state overreach.
"There shouldn't be a need to have to legislate more regulation of these other companies when it seems their packaging is pretty clear," Biedermann said, according to Dallas News.
The bill is set to be voted on again in the House before it moves on the state Senate.
Earlier article:
RMAC chair John McKillop's opinion piece "Our brand is our industry"