Australia will be more prepared to respond to any future biosecurity outbreak, after four weeks of rigorous testing of national biosecurity and emergency management plans by the Exotic Animal Diseases Preparedness Taskforce.
In a report received by the Minister for Agriculture, Fisheries and Forestry Murray Watt, the Taskforce presented its assessment of Australia's preparedness if an exotic animal disease, such as foot and mouth disease (FMD) or lumpy skin disease (LSD), were to reach Australia.
"It's important to remember that Australia remains FMD and LSD-free, but we need to remain vigilant to biosecurity threats at our borders," Minister Watt said.
"Our three-pronged approach of helping Indonesia deal with their outbreak, strengthening our borders and improving preparedness is vital to ensure we continue to remain FMD-free.
"This Taskforce is an important part of that, because good governments plan for the best and prepare for the worst."
Minister Watt said the taskforce undertook specific scenario exercises as well as extensive consultations with government and industry stakeholders.
"These scenarios tested arrangements already in place to respond to incursions of FMD and lumpy skin disease (LSD), including for multiple outbreaks across multiple jurisdictions," he said.
"The Taskforce worked closely with state and territory governments, industry and Indigenous communities, to ensure a national, coordinated view was captured.
"It also looked at the United Kingdom's FMD outbreak in 2001, COVID-19 and recent natural disasters in Australia to see what lessons could be learned from those events.
"This work will now lead into and inform Exercise Paratus, a live boots-on-the-ground FMD-based scenario to be undertaken next year."
Minister Watt said the exercises also stress-tested how Australia's biosecurity plans interact with national emergency management.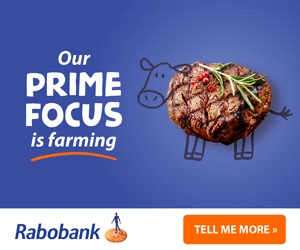 "This way we know we can organise a rapid response across Commonwealth, state, territory, and industry partners should an incursion ever occur," he said.
"Overall, the review found that our biosecurity system is strong and sound, particularly in prevention and mitigation, and there is good reason to expect Australia will remain free of these diseases.
"The review also found that some of our biosecurity responses need to be updated to be current with the times and with the technology we now have.
"I want to thank state and territory authorities, as well as industry bodies, for their willingness to engage with the Taskforce."
The taskforce made 14 recommendations, which are:
Recommendations
National leadership, accountability and coordination will allow speed to decision and action
Recommendation 1
That Government consider updating the national coordination architecture to ensure closer integration of the National Coordination Mechanism and the DAFF-led National Coordination Centre
Recommendation 2
That Government consider negotiation of a new instrument to replace the 2002 Council of Australian Governments (COAG) memorandum of understanding on FMD, to align with contemporary crisis management arrangements, to operate beneath the Intergovernmental Agreement on Biosecurity.
National crisis communications can be strengthened through the creation of a national strategy
Recommendation 3
Building upon the work of NBCEN, that Government consider engaging a crisis communications consultancy to accelerate the development of a national crisis communications strategy and 'playbook' to set out strategies, decision-making frameworks and pre-prepared content for initial actions across key time horizons (one hour, six hours, twelve hours, twenty-four hours, three days and seven days).
National data and intelligence capability will enable more effective decision making
Recommendation 4
Building on the recommendations from the Matthews and Craik reviews, that Government consider establishing a national biosecurity data and intelligence capability that informs the national collection, processing and dissemination of intelligence to inform decision making on biosecurity preparedness and responses at the federal level. This capability would integrate data from various sources to develop national current (e.g. situation dashboards) and estimative intelligence products (e.g. strategic indicators and warning problems) that inform crisis response, contingency planning and decision making.
Recommendation 5
That Government consider commissioning modelling to determine likely weather events that could transport LSD virus infected vectors to a location where they could infect livestock, to enhance surveillance to increase the chances of early detection of an incursion.
National plans and policies should be regularly monitored, tested, reviewed and updated to ensure they remain appropriate for the scale of response that would be warranted by an incursion of an EAD
Recommendation 6
That all jurisdictions review and rationalise with a purpose of modernising and maturing key response plans and policies more than three years old (for example standard operating procedures and response manuals) to ensure they are contemporary and incorporate lessons from COVID-19 and recent hazard events, i.e., Black Summer Bushfires.
Recommendation 7
That action on recommendations in this report, accepted by the Minister, be reported to the Minister quarterly.
Recommendation 8
That Government consider expanding upon its work through Exercise Paratus to:
include a tabletop exercise which explores the application of state and territory and Commonwealth biosecurity legislation in respect to an LSD or FMD incursion.
support AHA to fully exercise the system and processes for vaccine import, and exercise with the states and territories for the distribution of both LSD and FMD to ensure there are no critical delays should vaccines need to be quickly imported and distributed.
develop an ongoing schedule to review and exercise plans and documentation beyond the life of Exercise Paratus, with responsibilities assigned to specific roles. These exercises could include the Minister and include a focus on resource modelling.
re-exercise the International Animal Health Emergency Response (IAHER) manual, including follow-up with international partners, and include the Department of Home Affairs to predetermine and exercise the processes for securing international assistance under the IAHER, including the most efficient visa process.
Recommendation 9
That Government consider expanding on current work across government to conduct modelling of potential economic impacts and develop a just-in-case policy response for support and recovery to respond to second and third order consequences in the event of an EAD outbreak.
Recommendation 10
That NEMA and DAFF work with Defence to develop contingency plans to support nationwide biosecurity response activities in an EAD outbreak. Envisaged roles include planning and operational support for logistics, movement control and liaison functions, although this has not been consulted with Defence.
Recommendation 11
That DAFF work across government to consider options for creating more opportunities for First Nations people and Traditional Owners to participate in and benefit from biosecurity activities including surveillance and feral animal management.
Workforce capacity
Recommendation 12
That Government consider working with jurisdictions to develop a system-wide strategy for national animal disease response workforce capacity and training, noting DAFF's previous Vet Reserve program could be used as a guide.
Mission critical supplies
Recommendation 13
That DAFF, jurisdictions and industry should work together to develop a resource plan, including identifying the mission critical supplies needed to operationalise response plans.
Working with states and territories
Recommendation 14
That Government consider further work with the jurisdictions on:
a national approach to interstate border control and permitting to ensure efficient and effective interstate border security movements as part of the enforcement of a livestock standstill or movement controls.
continuing engagement by biosecurity agencies with relevant emergency management agencies to ensure that there is alignment and integration of incident management structures. Joint Interagency Taskforce 14
reflecting the common definition for prohibited pig feed (PPF) and the feeding of PPF developed and endorsed by Animal Health Committee (AHC) in state and territory legislation.
review and update of plans for:
o carcass disposal sites, and where relevant establish agreements for the movement of carcasses between local government areas for disposal
o accessing remote or isolated livestock, particularly in Northern Australia, including during adverse weather or flooding, for surveillance, testing or other activities
o cold-chain management of vaccines
options to utilise personnel from workforces that would be stood down as a consequence of an FMD or LSD outbreak.
Source: DAFF. The report can be viewed here.