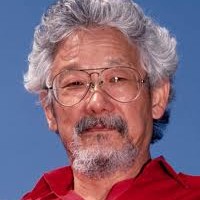 One of the world's household names in environmental science, Dr David Suzuki, will feature among speakers at this year's National Landcare conference, taking place in Sydney from September 3-5.
The conference will be one of the highlights of Landcare week, running from September 3-9.
Federal Agriculture minister Joe Ludwig said the meeting would provide insights and innovative approaches to landcare around Australia.
"The theme for this year's conference is 'Landcare — the future in our hands', ensuring a productive and resilient agricultural and environmental framework which reflects the growing interest in sustainable living and food security future," Mr Ludwig said.
The conference program includes a range of primary producer and community leaders, environmentalists, scientists, social commentators and communicators with a passion for the land and an opinion for how it can be cared for. As well as US academic and commentator, Dr Suzuki, the program will include environmentalist Tim Flannery.
Another important part of Landcare Week will be the 2012 National Landcare Awards, celebrating the passion and diversity of Landcare, a grass-roots movement of farmers and community volunteers who protect and restore Australia's land and coast.
Almost 90 finalists representing eight states and territories across 12 diverse categories will be recognised at the event for their work caring for their local environments and educating others about the importance of community action and how it can make a real difference.
All Australians can join in the celebrations by going online and voting for their favourite finalist in the 2012 People's Choice Award. Voting closes on Tuesday, September 4, with the winner being announced at the 2012 National Landcare Awards, the same night.
A biennial event showcasing a wide range of environmental work from sustainable agriculture to coastal restoration projects and everything in between, the National Landcare Awards provide an opportunity for groups and individuals to be recognised at a national level.
"Landcare is one of the most enduring and recognisable movements in Australia," Minister Ludwig said.
"It's a great example of communities working together to change the face of Australia's rural and urban landscapes, by protecting and restoring our natural resources and environment."
Landcare Australia chief executive, Heather Campbell, said the National Landcare Awards were an excellent opportunity to celebrate the work of people in rural and urban communities who made a positive difference to the environment.
"The National Landcare Awards are about celebrating the individuals and groups that work on protecting and conserving our amazing country," she said.
"The 88 finalists we are honouring as part of this Landcare Week's celebration, and the many thousands of farmers and community volunteers like them, who care for our country's rich natural resources, are helping us all by being custodians of the land and water. They realise that the land and water is what sustains us and work passionately and proactively to ensure that it will continue to sustain us well into the future."
To find out more about the finalists, get involved and show your support by voting in the 2012 National Landcare Awards People's Choice category. Visit www.landcareonline.com.au/nationalawards
To register for the National Landcare conference or to find out more about the program, visit the DAFF website here.
·