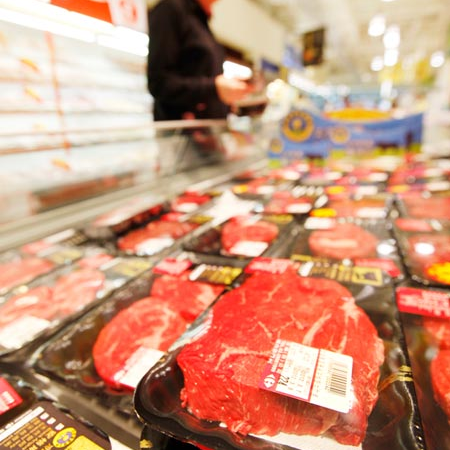 Supermarket-imposed red tape will be a focus of the Coalition's red tape audit in agriculture, shadow minister for agriculture and food security, John Cobb, told a farmer audience on the Gold Coast today.
"If elected not only will the Coalition conduct an audit of red and green tape in agriculture across all levels of government, it will also conduct an audit of red tape imposed by the big supermarkets," Mr Cobb said.
"We have the best quality and finest food on the planet but unfortunately the supermarkets are driving up costs by implementing expensive requirements in the cut-throat push for market share."
HGP-free beef, sow-stall free pork and barn-laid eggs are all examples of products that the supermarkets tell us we are demanding, and these were imposing expensive capital upgrades by industry and also required ongoing and costly paper and audit trails, Mr Cobb said.
"Pork is a classic example. Our fresh pork producers are being driven to provide pork that is not raised in sow stalls, yet imported ham and bacon products are not required to meet these standards."
He said the differences in chemical testing were also stark.
"The supermarkets require testing of around 135 chemicals on home-grown food to show compliance with domestic regulatory arrangements, yet they are happy with Biosecurity Australia tests on imports which only require tests for about 50 chemicals," he said.
"There are significant extra costs imposed on our domestic industries. The Coalition audit will highlight the extent of red tape and the differences between domestic and imported product red tape so we can ensure our domestic industries are not disadvantaged," Mr Cobb said.
This had been compounded by the additional 20,900 regulations introduced the Rudd-Gillard Government since 2008, while it had only repealed 104 regulations, despite having promised to cap the growth of regulation with a 'one-in, one-out' policy.
"The Coalition is committed to removing unnecessary red and green tape that is strangling productivity in Australia. Tackling the red tape burden for our agricultural sector and food chain is vital to ensure Australia remains competitive in a global market," he said.