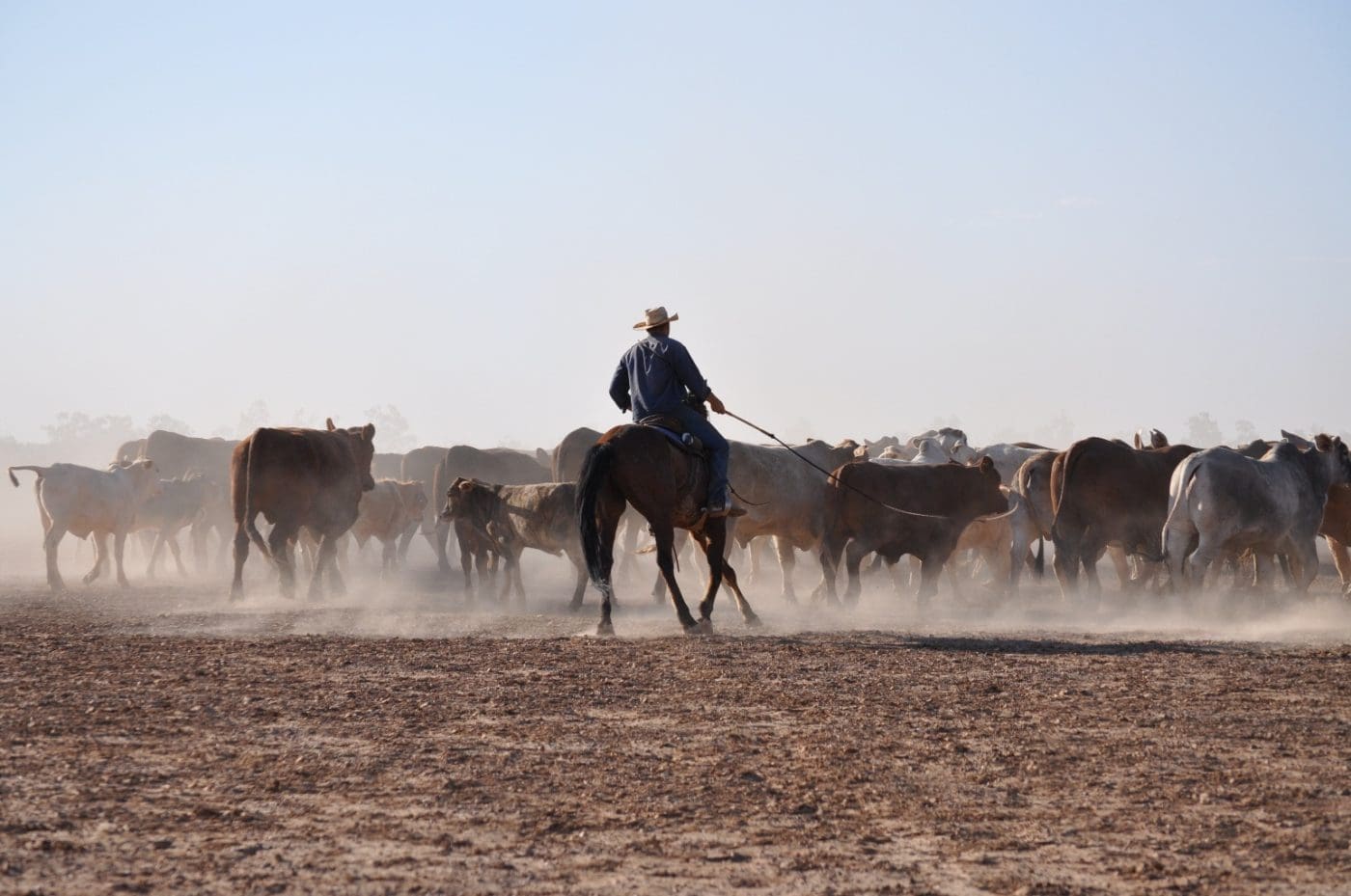 Paraway Pastoral Company has posted a pre-tax profit for its financial year ended December 31 of $56.3 million, reflecting the current strong state of the cattle market and generally favourable seasonal conditions.
Gross margin for the year (revenue adjusted for movements in inventory) came in at $104.2 million, slightly higher than the year before, and another solid number.
Sales revenue for 2016 topped $94.2 million, much the same as the year before. Of that, livestock contributed $70.6m, cropping 11.3m and wool, $12.3m.
In terms of underlying performance, the company's pre-tax profit of $56.3m was well down on 2015 ($89.2m), but the gain made the previous year on the sale of Walhallow ($14.75m) had an impact on that comparison.
Similarly, write-down on property plant and equipment shifted from +$15.1m in 2015 to -$3.7m last year. What that means is when a property has been purchased in the past, and written down in the past, it has been written back up in the current year, still below the original purchase cost, with the difference in land value going to the P&L.
In 2015, Paraway had a significant amount of income in the P&L which was actually just land revaluation. In 2016, the -$3.7m write-down figure is basically just a wash on acquisition activity during the year.
That fundamentally leaves an underlying earnings number for the year just completed of $59m – another strong year of operational earnings for the company.
Paraway, like all livestock producers, enjoyed a stronger commodity price environment during 2016, especially for cattle and sheep.
However the annual result also reflects benefit from some of the investment in productivity and efficiency made in its holdings over the recent past. That covers a wide range of improvements focused on cattle management, from expansion and upgrade of waters and fencing to more targeted marketing of stock.
At the start of 2016, Paraway had 111,300 cattle on its books, growing to 171,700 by year's end. That strong lift in numbers, back close to where the company was prior to the sale of Walhallow (see property details below), came through both natural herd increase, and the purchases of Rocklands, Tanbar and other land assets.
The company now sees its herd as being back close to its optimal herd base – no easy task given the level of cattle prices at present.
Paraway takes the view that current stronger cattle prices will remain for the foreseeable future, adding incentive to build the business's productive capability through further expansion.
Paraway Pastoral chief executive Jock Whittle said the company would continue to look for opportunities to enhance the capability of its portfolio.
"Part of this includes our strategy of engaging with supply chain partners who have a focus on premium products," he said.
Paraway's sheep flock also showed strong growth during 2016, expanding from 202,000 to 233,000 head – about half and half attributable to natural expansion and additional land purchases. In contrast, the cropping business was affected last year by flooding in NSW.
$300m in capital deployment
Paraway undertook significant capital deployment in 2016 – outlaying a little more than $300 million for the 12 months in property acquisition.
Key purchases included showcase western Queensland properties Rocklands (678,000ha) and Tanbar (1.022 million ha) bought from Western Grazing, for a reported $130-$140m; and Aberbaldie (3895 ha), Burmah (5439 ha), Newstead (4964 ha) and Paradise (6434 ha), near Walcha in northern NSW. In addition, a smaller property, Glen Arthur (1313ha) was acquired as part of the Burindi aggregation.
Contracts entered into in 2015 to acquire Beckworth Court (2400ha near Ballarat) as a standalone aggregation and Wiranya (1620ha) as part of the Burindi aggregation were also settled in 2016.
In turn, Paraway sold its one million ha Walhallow Station during 2016 to Brett Blundy Retail Capital. The company said the gross consideration paid by the purchaser after taking account of settlement adjustments was $100.7m.
"The property portfolio in its current form is in a much better position to deliver on the company's strategy of becoming a consistent and reliable supplier for premium livestock," Paraway told Beef Central this morning.
For example, more than 400 Angus bulls have now been deployed on Rocklands, (below the tick line near Camooweal in Queensland's far northwest), producing a significant shift in the property's genetic mix. With additional finishing capability now in place in northern NSW, Paraway will take calves form the Rocklands 'calf factory' south for the grow-out and finishing phase.
While the summer seasonal circumstances in the Channel Country area have been less than ideal, good flows in the channels during winter/spring last year have left a good feed reserve in the region. Other areas of operation, such as the New England and Queensland's gulf country, have benefited from a very good summer rainfall season. Equally, there has been good starting rain on some of Paraway's holdings in southern NSW.
Overall, the portfolio of properties is well grassed, and in a strong position to have another good year, the company said.