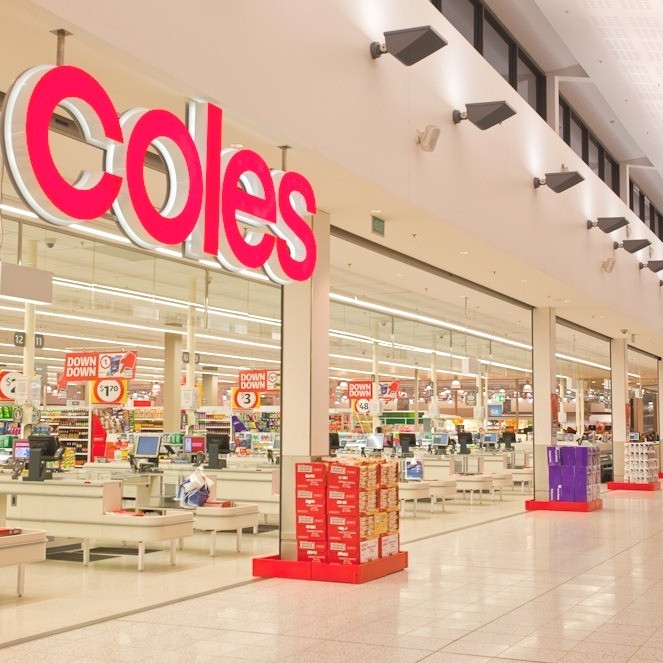 Another strong performance from supermarket group, Coles, has helped underpin a solid result for parent company Wesfarmers in financial results delivered to the market on Friday.
Overall, Wesfarmers produced revenue of $59.8 billion last financial year, up 3 percent, while net profit was up 6.3pc at $2.26 billion.
Managing director Richard Goyder told the market that an end to political uncertainty following next month's Federal election would help build consumer spending. Interest rate reductions had also helped, and getting the election out of the way would be another step in rebuilding greater consumer confidence, he said.
A lot would still depend in external forces outside Australia, however.
Wesfarmers' Coles supermarket division, the company's biggest earnings generator which Wesfarmers bought in 2007 for around $20 billion, continued to deliver strong earnings growth, up 13.1pc for the year to $1.53 billion, on revenue of $35.8 billion, up 4.8pc.
Highlights in Coles' performance were solid transaction per customer and unit growth, which offset selling price deflation.
Shelf prices fell by 1.7pc over the year, underlining the continued price war with major rival, Woolworths.
Analysts suggested, however, that Coles seemed to be having to invest more in price and promotion to generate its sales, which had slowed profit growth. Growth in the amount of operating income Coles makes from every $100 in sales had slipped from 40pc in the first half of the year to 15pc in the second half, reflecting a stronger competitive environment.
Better operational efficiencies and the progressive renewal of the Coles store network also contributed strongly to the result, the market was told.
For the fourth quarter ended June 30, Coles' total food and liquor sales were $7.3b, an increase of 4.5pc on the year before in comparable store trading.
Coles head Ian McLeod said despite a challenging retail environment where consumers remained focussed on value, the company continued to record strong volume growth, particularly in fresh categories like meat and produce.
This demonstrated that its value-based offer was resonating well with customers, he said.
Investment in value for customers was funded from a 'savings pool' generated from cost reductions and business efficiencies across its store, supply chain and store support functions. Suppliers also benefitted from lower prices due to increased demand, with double-digit growth achieved for many products included in the 'Down, Down' campaign, Mr McLeod said.
The ongoing transformation of Coles' supply chain network continued, with a number of cost reduction activities commencing. Programs including automated ordering for fresh food, in-house load planning and optimisation of fast and slow moving product flows were expected to generate further savings in coming years.
Refurbishment of stores continued through the year, with another 90 stores getting a major facelift, including a concept store at Southland in Melbourne, an urban concept store at Raine Square in Perth and a further six large-format stores. Nineteen new Coles and Bo-Lo supermarket stores were opened during the year, taking the net total of outlets across Australia to 756. The company's Spirit hotel chain also grew to 92 outlets across Australia.
Online sales
Coles' multi-channel initiatives also progressed well during the year with initial trials of a redesigned Coles Online website. This new online platform would support higher transactional volumes as well as a significantly improved experience for customers across the country, Mr McLeod said.
He said Coles would continue to focus on improved quality, service and value to customers, which would "help customers combat rising living costs."
The success of the company's turnaround strategy over the last five years had provided a solid platform as Coles move to its second wave of transformation, to take advantage of opportunities in store renewal, supply chain transformation and continued improvements in operating efficiencies.
Coles was also investing in new initiatives to deliver sustainable growth over the longer term, including continued category innovation and Coles brand development, multi-channel integration and loyalty offers to customers.