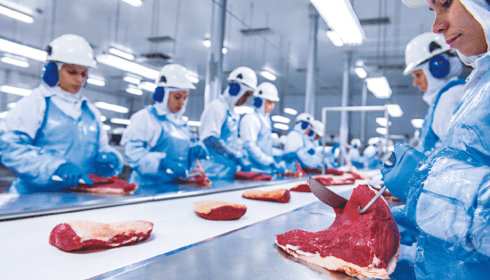 SOUTH American processing giant Athena Foods is eyeing-off investment in Australian red meat processing, as part of an expansion move driven by a planned public listing on the New York stock exchange.
Athena Foods is a subsidiary of Minerva Foods, which split its business two years ago, with Minerva continuing to run operations in Brazil, while the new Athena subsidiary responsible for operations in Argentina, Uruguay, Paraguay and Colombia.
Athena's operations include 16 processing plants across the region, including five in Argentina, three in Uruguay, six in Paraguay and two in Colombia. Athena accounts for close to half of Minerva's total turnover each year.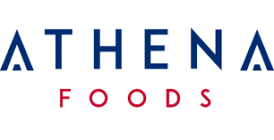 The Athena/Minerva business is considered more heavily export focussed than major South American competitor JBS, with Uruguay and Argentina, particularly, having liberal market access to premium markets across Asia, the Middle East and other regions. Athena and Minerva each represent about 10 percent of all beef exports out of South America.
As part of its expansion plans following the public listing, Athena intends to expand its operations in Argentina and Colombia with new and expanded processing facilities, as well as establishing a footprint in Australia for the first time.
An investor briefing released last week suggests that initially, Athena will target the sheepmeat sector in Australia, with a focus on operations in Western Australia. The company has earmarked ten potential takeover targets among WA sheepmeat processors, ranging in size from 4000 to 22,000 head per week. The company appears to have prioritised outright purchase of an existing facility, over JVs, or building a new sheepmeat plant in WA.
"Western Australia presents a unique expansion opportunity for Athena," the investor briefing says.
"Australia is the world's largest exporter of sheepmeat, and the second largest exporter of beef, with China a main destination for those products. The country's meat products are perceived as of higher quality, which is reflected through higher prices. Australia is by far the most efficient place to produce (referring to production, not processing) sheepmeat in the world, in terms of scale and capacity to allow exports," it said. ""Local meat production has seen significant productivity gains over the past 20 years, especially in the lamb segment."
Athena told potential investors it expected its Australia acquisitions to add revenues of US$393 million in 2022, after an acquisition is completed, and US$492 million by 2023.
Expansion play, says CEO
Athena Foods chief executive officer Iain Mars is a name well known in the Australian meat industry, having spent almost a decade as chief executive of JBS Australia and also serving on the board of Meat & Livestock Australia.
He told Beef Central that Athena's proposed float and investment plans were announced to institutional investors via a series of virtual 'roadshows' last week.
"The response has been extremely strong, and we hope to have the float completed by the end of the year," Mr Mars said. "Investors have been very positive. They see this as a really good food sector story, with an emphasis on growth."
"Athena is in the right production countries, with a good growth plan going forward, and Australia will be a part of that."
Mr Mars said the motivation behind floating Athena was to de-leverage Minerva, to realise value, but more importantly to provide capital for expansion in the Athena business.
"That expansion will happen in four major areas – we're looking to re-open another large beef plant in Argentina; in Colombia we've just bought another plant within the past two weeks, and are looking to expand that facility, currently killing around 1000 head per day," he said.
Athena currently accounts for about 70 percent of Colombia's beef exports, in a country which has about 28 million head of cattle – considerably larger than Australia's current herd size. In Paraguay, Athena is negotiating to purchase and operate another beef plant. Paraguay has now displaced Australia and New Zealand as the second largest supplier of beef into Taiwan.
Australia fourth 'leg' of Athena's expansion
The fourth 'leg' of Athena's planned expansion, fuelled by the upcoming float, is meat processing operations in Australia. If successful, Athena will become only the second South American entity after JBS to invest in processing in this country.
Investing in sheepmeat would add another species to Athena's sales opportunity across the world, taking a second protein to potential food service and retail customers, Mr Mars said.
Western Australia was chosen for two reasons. The first was the state's relatively large sheep flock, numbering around 15 million head and delivering turnover of around 5.5 million head each year.
The second was linked to one of Minerva's larger (30pc) shareholders, the Saudi Agricultural & Livestock Investment Co (SALIC), a Saudi sovereign fund which last year spent around $70 million purchasing 200,000ha of sheep/wheat country in WA from businessman John Nicoletti.
SALIC's deal to acquire Baladjie Pty Ltd included a 40,000-head Merino flock and freehold and leasehold land covering 30 properties across the state's northern and eastern wheat belt. It represents SALIC's first investment in Australia, and its first in sheep production anywhere in the world.
The SALIC sheep flock would form a supply chain livestock foundation around which Athena's proposed WA sheep processing business would be built, Mr Mars said. Some exports would inevitably be directed to the Middle East, but the Australian production from the business would be exported worldwide, he said.
When questioned, Mr Mars said the initial focus on lamb did not necessarily exclude an extension into Australian beef at some future time. "When we look at our business plan, we're looking at getting into beef as well in Australia, but that is some time in the future," he said.
If it occurs, it could 'well be' on the east coast, Mr Mars said.
"In all the countries in which we operate we want to be relevant, and that's ultimately likely to mean more than one facility in Australia," he said.
Mr Mars agreed that food security, and the food industry in general, had come into strong investor focus since the onset of COVID back in April.
Athena has already had discussions with several existing sheepmeat processors in WA, including looking at several plants that are currently closed, due to COVID air-freight export challenges and 'other' reasons.
Asked about future expectations about live exports of sheep out of Australia, Mr Mars said he believed live export would continue to come under more pressure – not just within Australia, but also within the countries importing the livestock. But he stressed this was not a 'foundation principle' that the planned abattoir investment was based on.
He said adding a lamb and sheepmeat production stream out of Australia would complement Minerva/Athena's sales efforts overseas. The company operates 14 international sales offices around the world.

One of those is located in Brisbane (Independent Meat Traders Processing at Cannon Hill, purchased about five years ago), which trades Australian, New Zealand and South American meat across export and domestic markets around the world. Once Athena is established in Australia, IMTP is likely to come under the Athena umbrella.
Questioned about the high cost to operate in processing in Australia, relative to South American countries, Mr Mars acknowledged that it was a challenge, but said Australia's key competitive advantages were producing a consistently high-quality, safe product – and a reputation for that in the global marketplace.
"Australia is making good progress in its sustainability programs, animal welfare and its clean/green image. Filling these higher value 'niches' is the key, because if Australia sticks with commodity meat, it isn't going to work," he said.
Some South American countries were also moving more into higher value niches.
"Uruguay, for example, has a growing Certified Organic production. Athena is the largest shipper of Organic beef out of Uruguay, and virtually all of our US quota out of Uruguay is filled with organic product," he said.
While Brazil is not yet really recognised for its Organic production, volumes were growing, Mr Mars said.