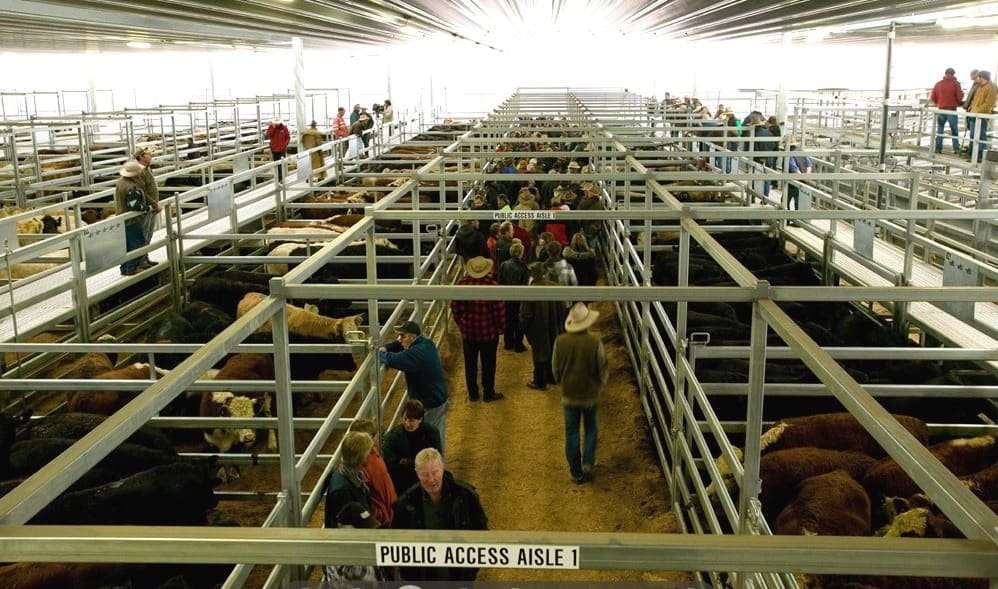 WITH New South Wales beginning to ease COVID 19 restrictions next week, some of the state's saleyards are planning to welcome back spectators.
Selling centres across NSW have been heavily restricted in the past three months, with vendors and spectators not allowed to attend.
While those rules will stay in place for some of the major yards, including Dubbo and Gunnedah, one of the country's largest operators is planning to start easing restrictions with the state.
NSW Regional Livestock Exchange operations manager Brock Sypher said the company planned to welcome back spectators at is sales in Tamworth, Inverell, Singleton and Carcoar, south of Orange.
"The major change is that we will go from following the 'four square metre rule' to the 'two square metre rule,' which doubles our capacity," Mr Sypher said.
"We are confident we can fit in the same crowds we saw before COVID and still comply with the government advice."
Mr Sypher said the company was planning to let spectators back in, with staff monitoring to make sure they were complying with regulations.
"Face masks will no longer be mandatory in outdoor settings for fully vaccinated people and the staff will have to do random checks to see if everyone is complying," he said.
"It would be good if the NSW check in app had to power to show us people's vaccination status."
Not all saleyards will open to the public
The industry's peak body, the Australian Livestock Marketers Association (ALMA), is still not recommending saleyards allow spectators to enter.
That policy is being reflected at one of the state's largest facilities, with the Dubbo Saleyards planning to restrict visitors until December. The area severely impacted by the latest COVID outbreak and the yards shut for a short period last month after a staff member tested positive.
Gunnedah in the state's north-east is also in a precarious position with the town going into lockdown earlier this week.
Tim Walsh from the Stock and Station Agents' Association said it was one of the first times the town had seen an outbreak.
"The last seven it's been a bit more obvious around town that the lockdown is serious because the virus is here," Mr Walsh said.
"I can't imagine in the short term you would be allowed to come to the saleyards as a spectator.
"We still don't known if people working in the industry need to be double vaccinated yet."
ALMA is recommending vendors and other spectators contact their local saleyard or agent before attending sales.