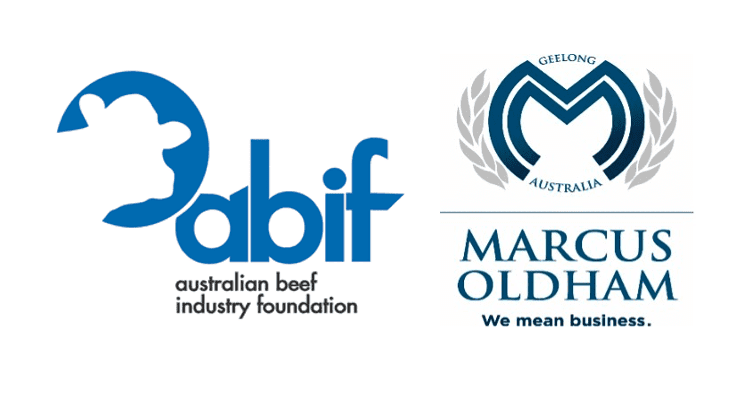 THE Australian Beef Industry Foundation has announced the six recipients chosen to attend the 2023 Marcus Oldham Rural Leadership Program.
"The quality of leadership training at Marcus Oldham College is world class and, from our scholarship participants' reports, this year was one of the best. Our scholarships are only possible through the generous donations from our benefactors including Meat & Livestock Australia," ABIF Chairman John Gunthorpe said when reflecting on the scholarships today.
The ABIF scholarship recipients attending MORLP this year are:
Millie Moore – Agronomist, S&W Seed, Willunga, SA
Will Robinson – Assistant Manager, Paraway Pastoral, Barraba, NSW
Libby Falkiner – 4th Year Vet Student, CSU, Wagga Wagga, NSW
Kate Crozier – Manager Agribusiness, NAB, Horsham, VIC
Jack Heslin – Manager Agribusiness, Suncorp, Roma, QLD
Lucy Powell – Agronomist, Pursehouse Rural, Tamworth, NSW
"These six impressive young people join an alumnus of over 100 who have attended MORLP with an ABIF scholarship over the past 12 years. They are now making important continuing contributions to Australia's beef industry supply chain," Mr Gunthorpe said.
"They experienced an intensive five-day residential workshop conducted on the college campus at Geelong. The prestigious leadership program assists young people by enhancing their personal development and leadership abilities to equip them in taking leadership roles in the agricultural sector.
"For young people involved in agriculture, the course also provides excellent opportunities to network with other future
leaders."
Lucy Powell from Tamworth, NSW said: "There were many takeaways from the course, and approaches that can be taken directly back to, not only my working career, but also my influence within my community.
"The key message, I found, was one that, with greater understanding of yourself as a leader, understanding your values and knowledge base, enables you to become a leader with the capacity to relate to your peers, and help influence change and development for the greater good."
Jack Heslin from Roma, Queensland said: "The name Marcus Oldham comes with high expectations. And yet, I speak for all, when I say this Leadership Program still exceeded expectations. A methodically executed week, it's safe to say, it took us all out of our comfort zones. It was a chance to reflect on the past and 'drought-proof' future leadership challenges.
"Every day was set out to build from the prior. It felt cohesive and culminated well on the last day laying foundations for a new chapter in our
careers."
Millie Moore from Willunga, SA issaid of the course: "Not from a farming background originally, I have the drive to share our industry with the broader community, encouraging young people to make agriculture their chosen career, and showcasing the exciting developments of our industry to our consumers.
"I believe the skills learnt at MORLP will be adaptable to a variety of roles, improving the confidence in myself to set and chase challenges, and work to be a positive voice for Australian agriculture. The highlight of the program was the networking opportunities, as I leave this course with nearly 40 new friendships, and the belief that Australian agriculture is in very capable hands."
Source: The Australian Beef Industry Foundation