THE SCRAMBLE for silage in a drought-affected supply chain is drawing to a close in Queensland and northern New South Wales as attention switches to other sources of roughage.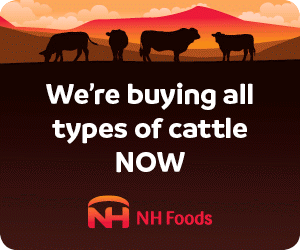 Looking ahead, irrigators and feedlots with underground water are considering their options for growing summer silage as surface supplies dwindle, and considerations about availability of drinking water for cattle come into play.
Smithfield Cattle Co operations manager feedlots Don Madden said its Sapphire feedlot east of Goondiwindi was looking less secure than its home operation on the South Burnett when it came to water.
"With Sapphire, we're good for 18 months," Mr Madden said.
"Silage production is the immediate threat.
"That may be the problem, and it's going to be an issue everywhere.
"It's starting to get near where it was in 2006 with limited water."
Sapphire has an entitlement to pump water from the Dumaresq River, but with the Lake Glenlyon and Coolmunda Dam catchments at 9pc and 5pc respectively, Mr Madden said Sapphire's irrigation prospects beyond that looked uncertain without significant rain in the catchment.
Supply changes
West of Toowoomba on the Darling Downs, Kerwee Feedlot manager Steve Martin said the Jondaryan facility was at its 20,200-head capacity, and using artesian water as its secure supply of drinking water for cattle.
Mr Martin said finding silage has been the short-term headache because drought has meant regular suppliers have been unable to grow none or little of their usual amounts.
Members of the Oakey Gowrie Creek Irrigators Association, which can normally pump creek flows supplemented by Toowoomba's stormwater run-off, have not been able to access their allocations due to drought.
"Our growers of fodder have access to little or no water," Mr Martin said.
"Typically, we buy our silage from a 30-kilometre radius around us, and this year it's been more like 90km."
"There's no doubt we're paying more for fodders.
"They're the most inflated part of our ration."
"Grain's not a problem, and water depends on the jurisdiction you're operating in."
"If there is a feedlot that isn't full, it's because of water."
Mr Martin said he anticipated only half of the normal corn silage area planted in the wider Jondaryan district would be planted because of the drought, and that numbers of cattle on feed would remain until well after the drought breaks, and cattle can once again be backgrounded or finished on pasture alone.
"Until you can turn them off on grass, they'll have to be fed.
"The feedlot industry is holding up the beef industry at the moment, because the brands it has can't afford to not supply their markets."
At Whyalla Feedlot in the hard-hit Texas region close to the Queensland-NSW border, general manager Tony Fitzgerald said bores were being used to water stock.
"We've got no river allocation because Glenlyon is just about empty, and we're 100pc relying on bores."
Without river allocations, feedlots' ability to grow much of their own silage has been impeded.
"It's going to be a restriction on the industry moving forward."
Silage not essential
ALFA president Bryce Camm said the whole roughage complex has been a challenge for the industry in the current drought phase.
"We're seeing really high prices on hay and straw, and up until the past couple of weeks, it's been hard work sourcing it.
Some crops planted for grain in NSW, north-west Victoria and southern Queensland have been cut for hay or silage, and this has satisfied some near-term demand.
"Because it's so dry and there's so much backgrounding and assisted backgrounding, that's where a lot of that silage has gone.
"We're running on a limited silage supply now."
Mr Camm said nutritionists were being called upon to formulate rations with reduced or zero silage.
"While silage is great to have, you can live without it."
Mr Camm said the issue of stock and irrigation water needs to be looked on a case-by-case basis.
On the Western Downs, water from coal-seam gas extraction is supplementing bore water used for silage production and stock watering at some operations.
Grower experience
Warra farmer and AgForce grains president Brendan Taylor said his family's operation cut 40 hectares of barley for silage when approached by a feedlot.
"It's an absolutely direct result of the drought," Mr Taylor said.
"A lot of the people that grow silage for feedlots haven't had the moisture to do it, and people who normally grow crops for grain haven't been able to do that either."
"We had five or six contractors working in close proximity around here, and the volume of trucks they had going was incredible."
"It was a big harvest, but for silage, not grain."
The gross income from one hectare of silage yielding 18-20t has been around $2000-$2500/ha, compared with roughly $1200 for grain yielding 3t/ha at $400/t.
An area on the Downs including Brigalow, Jandowae and Warra has produced much of the silage snapped up by feedlots across the Downs and into the South Burnett region.
"There's still a bit going on with silage around here, but I think that demand is now full."
"All these pits that have just filled up will be half empty by January."
The Taylors have also cut hay for the grazier market.
Hay income sits between grain and silage, and bales are being sold to feedlots and graziers.
Most sources report silage has traded ex farm Western Downs at $120-$125/t, with spikes taking it up to $150/t.
Silage has historically sold at around $50-$60/t, or 20pc of the grain price, based on 1t of grain yield being equal to around 5t of silage.
Spring ends early
Toowoomba-based Carrigan Silage principal Andrew Carrigan said the business has recently carted silage up to 200km from farms to feedlots.
"They've been driving each other up a bit on the price."
He said the business has seen less demand overall for silage and hay this year compared with last year.
"People's cash flows are tightening, and they're offloading stock and sitting on their hands."
Mr Carrigan said silage growers have been making the most of the market to absorb early sown corps
"This year I was cutting barley in July on the Downs…when normally we don't start until September."
Continuing dry weather has put an early stop to the spring silage season, which Mr Carrigan said normally runs from August to November, with the summer season kicking off in December.
"The winter crop will start to get too dry now for silage."
Silage may also become a cash crop for some growers who have insufficient water to irrigate cotton.
St George is one such area where silage is being considered as a summer-crop option for sale to cattle breeders and backgrounders in south-west Queensland.
Preferred option
Integrated Animal Production nutritionist Rob Lawrence said feedlots could be flexible in filling their roughage requirement if silage was in limited supply.
"People have a preference for it, but just because you don't have silage doesn't mean you can't feed cattle."
Dr Lawrence said hay, silage and straw from failed cereal crops was going into feedlot rations at present, as were almond hulls from South Australia, and cottonseed.
"We've got a window of opportunity to get ourselves covered until the next potential harvest opportunity."
Dr Lawrence said a ballpark figure for silage in all rations was around 10-20pc.
"It can vary a lot; some people have silage just in the finisher roughage, and use hay in the starter ration."
"On its own, hay in a starter ration could be 20-25pc, and in the finisher, if they've got cottonseed available, it could be 2-3pc, or 8-10pc without hay."
"The concern is fibre, especially with cottonseed becoming more limited.
"It will be a battle to get."
"It is an ongoing issue; whether you're taking water from rivers, whether you've got bores, or overland flow, no run-off is a concern."