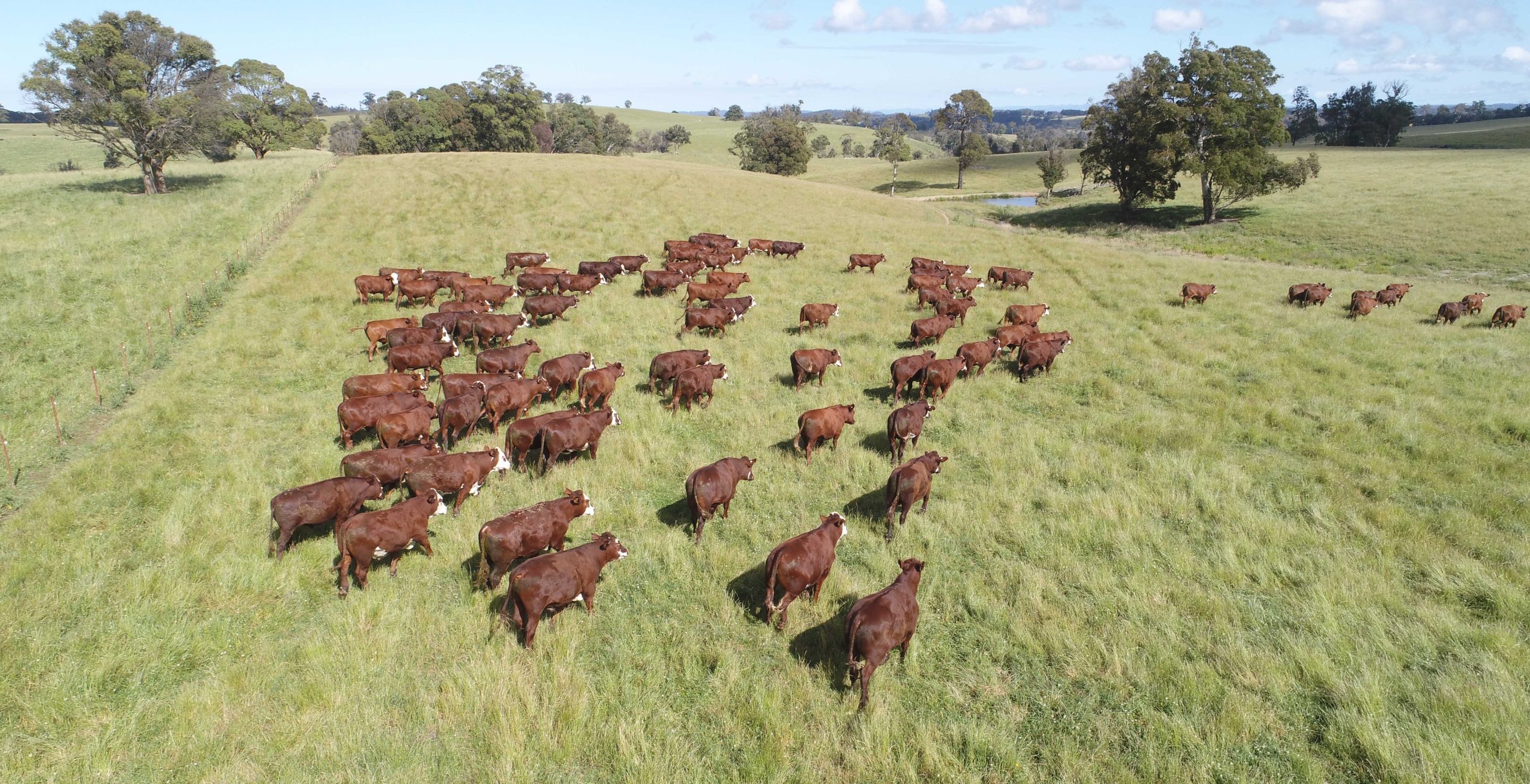 A RUN of back-to-back good seasons over the past two years has seen demand for livestock finance significantly increase, according to NAB.
NAB Northern NSW State Business Banking Executive, Khan Horne, said while NAB has been providing livestock finance solutions for more than 160 years, demand for standalone livestock trading finance has been particularly strong.
"Demand is strong because the run of excellent seasons has enabled many producers to turn to trading and keep turning over stock all year round," Mr Horne said.
"While trading is a fundamental part of some producers' businesses, others who typically run breeding operations are also increasingly turning to trading.
"Also, livestock is such a significant asset, and dollars per head producers have to pay is a big financial outlay. Producers are increasingly wanting a simple and easy solution with less reporting and rigidity when it comes to buying and selling livestock.
Livestock trading finance was a move away from conventional land-based lending which enabled producers to separate livestock from land equity.
Part of the value was that livestock are held on the customer's balance sheet, which can improve equity and ultimately pricing, Mr Horne said.
"It is for short-term trade where livestock is bought in, grown out to hit certain market specifications, traded, and then the finance facility is paid out, ready to go again when it's needed.
"It also develops discipline because the term cannot be greater than 12 months. Another key advantage is that we do not take ownership of the livestock.
"Producers want to be able to buy multiple articles of stock from multiple suppliers and mix and match them to then sell into the best market for maximum price.
"Some financers exert a fair bit of control over the individual livestock making it harder for producers to trade to the best of their ability, so we have seen a demand for simplicity in trades and to allow clients to retain ownership and control in how they manage their business which NAB aims to do."
Mr Horne said a wide range of producers are increasingly using livestock trading finance as a standalone solution.
"Sometimes, when people are starting out in the industry and leasing property from a third party or agisting livestock, trading is a good way to build up numbers and equity before they buy their own freehold property," Mr Horne said.
"And it's not just young people trying to get into the market and industry, but older producers who are having a restructure and might want a separate facility for the livestock that we're seeing demand from. The land and water security might be there, but isn't available for the loan to land value ratio.
"It's not a one-size-fits-all product. Our local agribusiness managers engage qualified trade specialists who will sit down and understand past, current and future cattle or sheep trading practices and guiding principles. By that we mean how many head, when and where they're purchased from, at what weights, utilisation of agtech to estimate weight gains, and which specific market their targeting for their livestock to gain the best c/kg overall result."
Livestock trading is also helping many producers, particularly in NSW and Queensland, fund their post-drought cattle herd rebuilding efforts.
Latest data from the Australian Bureau of Statistics (ABS) released in July reflects the herd rebuilding that's underway. In the 2020-21 financial year, the national beef herd increased 4pc to 22 million head, with NSW growing its herd 15pc year-on-year to 4.1 million head and Queensland up 2pc to 10.6 million head.
Improved seasonal conditions in Western Australia and Victoria also resulted in increases to herds, with Victoria up 4pc to 2.1 million head and Western Australia up 5pc to 2 million head.