BOOMING young cattle prices are being blamed for a likely shortage of Certified Organic program slaughter cattle over the next 12 months.
Cattle buyers representing processors running Organic brand programs have told Beef Central that some Certified Organic cattle producers who traditionally have taken calves through to heavier slaughter weights have sold steers into the mainstream backgrounder/feeder markets over the past six months, sacrificing the animals' Organic status along the way.
Once any cattle leave the closed Certified Organic 'system,' there is no path for re-entry.
It means there will be an inevitable shortage of Organic slaughter cattle in a year's time, when those steers would normally be turned off for processing into Organic brand programs.
Just how widespread the trend is, is impossible to determine, but discussions with a number of large-scale Organic program managers this week suggests it is significant.
"The sheer strength of the young cattle market is definitely creating some distortions in existing beef supply chains," one large multi-site processor told Beef Central this morning.
"We are seeing young cattle not only being taken out of Certified Organic production systems, but Certified Grassfed (never-ever) programs as well, for the same reasons," he said.
Adding to this, Australia's branded Organic Beef segment is now much more congested than it once was, with major processors like Teys Australia, JBS and NH Foods Oakey now all running Organic brand programs, in addition to industry pioneers like Arcadian, Australian Organic Meats and Organic Beef Exports (OBE).
On the flip-side, there are some new producers entering Certified Organic production programs, which may help offset some of the predicted losses in slaughter cattle supply next year.  However full transition to Organic can take three years to complete.
It's not that hard to see why cattle producers operating under Certified Organic regimes are taking the option this year to sell young cattle into conventional markets instead.
While the Eastern Young Cattle Indicator has softened a little over the past month, it still sits well north of 1100c/kg carcase weight equivalent for vealer and feeder steer and heifer descriptions – up 245c/kg on this time last year.
Up until December last year, young cattle prices had never been this high.
Erosion in price premiums
One of the issues raised by a supply chain manager was the erosion of the price premium for Certified Organic cattle, due to the overall surge in all slaughter cattle prices.
Some processor grids had shown Organic premiums over conventional grassfed cattle of only 50-60c/kg in recent months, down from a dollar or more earlier.
"A lot of the certified Organic programs tend to take cattle through to the low 500kg range. They were never heavy, heavy cattle anyway. Previously they got a premium which justified the effort involved, whereas now, with young cattle prices as high as they are, many are taking the option to sell them as feeders +380kg in liveweight," he said.
"Prices have risen so far for everything else, it's become harder for Certified Organic to stand out. It used to be a dollar a kilo or more premium for Certified Organic. It's much less than that today."
Direct consignment quotes from southern Queensland processors for Certified Organic grassfed slaughter steer this week ranged from 905c/kg to 920c/kg carcase weight. Compare that with 830-835c/kg for conventional four-tooth heavy grass ox this week, with much tighter spec tolerances.
"Selling the organic steers as younger, lighter conventional feeders also removes the risk of running into a tough final growing season, of weather conditions again turn dry," the supply chain manager said.
High prices for young cattle, but we're competing, says Arcadian
The nation's largest Certified Organic beef supply chain, Arcadian, provided written responses to Beef Central questions about future cattle supply.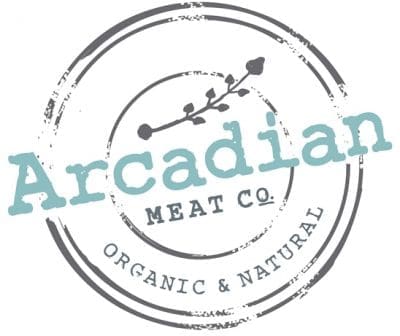 "Prices for young cattle are definitely very high presently, but we are always competing for cattle," livestock director Peter Gall said.
"Although there is inevitably some leakage from Organic systems when this happens, the majority of our suppliers have systems that are focused on producing quality grass-fed finished cattle.
"Currently, most of our Organic suppliers have plenty of feed. If they sell young cattle now as feeders, then they have a lot of grass that they cannot feed to stock.  To take advantage of that, they would need to buy animals back, and the high prices tempting them to sell make this uneconomic."
"There are some exceptions, but overall the net effect is that most of our Organic suppliers feel that their best option currently is still to produce the same finished animal their system is geared to.
"We'll always be looking to buy their finished Organic animals," Mr Gall said.